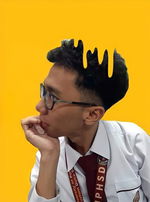 The month of June is a roller coaster ride for everyone involved in crypto. FUDS from China, Elon Musk, and other influential people make the market crash so bad. However, I didn't waste my time being emotional at the corner. Instead, I tried to write an article every day to accumulate BCH while the price is still cheap. At the end of the month, I earned $240!
Well, some of you may say that this is little compared to your earnings, but hey, let me tell you something; I don't care! 🤧 As long as I am enjoying writing and reading your works, I am fine. Pero sana naman diba mag 1 BCH na para may ma-flex ako sa 1st anniversary ko dito hahaha.
But to be honest, I also noticed that my progress here is a little bit slow compared to others. There's a time where I already doubting myself and asking why I am still here umaasa pa rin sayo. Maybe because of my poor handling of money? Baka nga.
Fun fact: Did you know that I wasted my $200 at futures without learning the trading indicators a few months ago? I don't know if this is fun to know 🤣.
Anyways I am here to present my earnings for June.
I deposited my 0.39618869 BCH to my NEXO account and put it in a fixed term for 1 month. For this duration of time, I will earn 5% interest every day in exchange for locking in your asset, meaning you can't withdraw your money for 1 month. This is a good move so I won't be tempted to spend it on other things.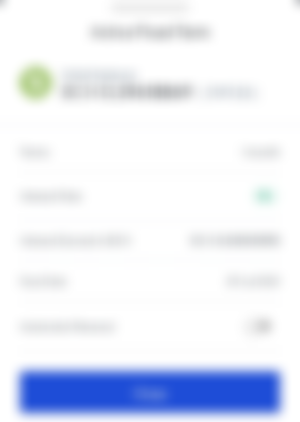 If you don't want to lock in your asset, you can just transfer your funds there and let it earn a 4% interest every day.
On the other side, I left my 0.07928173 BCH in my Bitcoin.com wallet. Maybe in the coming weeks the price of Bitcoin Cash suddenly surge to the moon.

Like the other writers here, I also set some goals for me to achieve at the end of the month.
Earn $100 for the first two weeks and another $100 for the rest of the month.
Nothing is impossible on someone who's aiming high! That's what the other writers taught me here. At first, I assumed that they were ridiculous but look at them celebrating the juices of their hard work.
Organized and monitor my wallet.
Ito yung di ko magawa-gawa 😂. I always promise that I will be more organized to my earnings so I can monitor its progress but I just keep on failing to do so. To push me, I set a punishment and a reward system. If I failed to do this, I will not treat myself on my birthday. However, If I have successfully did this, I will take myself to date. A date with myself. Syempre walang jowa kaya love yourself muna hahaha.
Create 6 articles per week.
I want to continue my daily grind. Even though I am having a hard time thinking of a topic to write about, I will try my best to serve you something to read. Thanks to Jonica Bradley and Meitateikundo for providing some prompts to try. I also want to take this opportunity to reach my 1 BCH while the value is still cheap.
Though I want to make it 7 days a week I might transform into a zombie. My brain cells will malfunction because of too much heavy work, lol. Of course, I need to have time for myself; our body needs to rest.
Final thoughts:
Although my progress is slower compared to the others, this will not stop me from accomplishing my goals. Maybe I waste the first cents of my earnings to nonsense things but I already learned my lessons and I'm starting to apply them now.
If I accomplished my 1 BCH, I might try diversifying my portfolio furthermore. I might also try learning the Binance futures.
I manifest that all of our dreams and goals will be achieved! 🤞🏻
---
You can read my recent articles...