Very Determined But Easily Intimidated
Article #23 March 26, 2022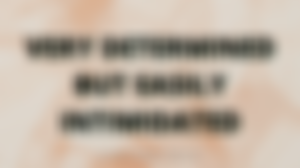 This is Part 2 of my previous blog about Ambivert Struggles: Can You Relate? Part 1 may be found by clicking here. Feel free to participate in the prompt questions that I found on Pinterest; I'd love to see your responses. Hehe.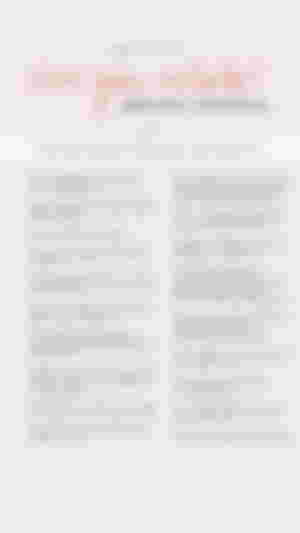 Very Determined But Easily Intimidated
I am extremely committed and prepared to go to any extent for the purpose of achieving my life goals. However, I am easily frightened and lack self-confidence. In my small business, for example. I always plan everything, purchase the supplies, and take photos of the products. I'm determined for it to succeed, but every time I'm going to share it on my social media accounts, I have trouble composing myself because I'm afraid someone would comment inappropriately or some of my followers will slam me or something.

Another example is me writing an article; I absolutely love writing and plan to produce more in the future, but I find it difficult to express myself freely because I fear you are not enjoying it. Even if grammar is not a huge concern to me, I occasionally notice errors when I read my own articles. I swear it feels intimidated. However, I am working on it. Seeing how much you enjoy and comment on my blogs makes me pleased and gratified, and it motivates me to write more.
Want to make friends, but get social anxiety
I don't think I can relate to this because I am quite friendly. I'm simply too hesitant to initiate a discussion with you, but I'd love to chit chat to. Even when I bump into someone on the bus or in a public place, I am always the one to approach them and smile. I'm not sure, but even though you're a complete stranger to me, I've always assumed that we'd be friends. That sort of thing. Haha. When I'm among my friends, I have no social anxiety; in fact, I enjoy being with them and making new life experiences.

It is easier for me to talk to a stranger than to talk to a friend after a quarrel. When I have a misunderstanding with one of my friends, we always end up not talking for months because I don't feel the need to talk to you first when I don't see any willingness on your part to talk to me. Similarly to my sister, if I believe you do not want to solve our issues, she will not expect me to make the first move.
You want to arrange a social gathering but don't know how
No, this does not relate to me. Even before the pandemic, I seldom planned any outings. How much more so now that it is explicitly prohibited to host a gathering, particularly if you are not fully vaccinated? As I stated in Part 1, I enjoy participating when my friends plan to reconnect but end up canceling, so what am I going to do if I am the one who arranges a gathering but does not attend? I'm sure they'll be upset with me.

But, to be honest, I miss hanging out with them, and I miss all of the laughs we had in senior high. Nothing compares the joy we felt when we were in high school, not an online class.   We were often arranging sleepovers and food trips with one of my friend's house back then. Yet that has changed; I no longer have the eagerness to do it, but I still miss them.
Either you're the life of the party or you are no where to be found
I can't relate to this because I'm always missing when there's a special occasion. Maybe I used to always join, but it has all changed lately. I'm not sure if my friends miss my old self who loved to arrange get togethers, but when I moved to the city for work, I cut back on my social life. I hate to say it, but I've been losing my enthusiasm to be the happy goer ever since I realized how difficult it was to make money. Haha. For me, every penny counts.

If I become successful in life and have a lot of money, in God willing, I will always plan a vacation to different countries as my treat. I'll treat them all and just enjoy life. That is one of my life goals: to travel and enjoy life in such a short period of time before returning to my work. But for the time being, I'm going to focus on my dreams and see how far I can get.
Not good as asking for help
I'm sure I'm not the only one who is terrified to ask for help from others, especially when you think they would be peeved. The reason behind this is that we are afraid of being rejected. When we ask for assistance, others may unintentionally disregard us, which we interpret as a rejection. Alternatively, if we ask them once and they reject us, we cease asking them again.

Another factor is that we are fearful of being seen as weak or incapable of putting in a particular amount of effort for something. We believe they view us as weak, and this will remain in their minds for the rest of their lives. I'd rather struggle with something than seek assistance. But there's nothing wrong with asking for help, especially if you know you can't handle it on your own. It is preferable to ask than to act and exacerbate the situation. For my part, I'd be delighted to assist others for as long as I'm able.
That's all for now, folks; I hope you had a good time. I'd appreciate it if you wrote one and tagged me. Hehe. After I publish this, I'll sleep for two hours before heading to my part-time job. I needed to work hard because my birthday was approaching. I need to get myself something as a present. Hehe.