I'm currently watching The Pirates 2. I'm not sure if it's a newly released Korean movie as it was recommended on my Netflix account. Part 1 has different actors, so I didn't watch it at first because I believe it has a different plot and story. I was also intrigued by this one, despite the fact that I am not a fan of action movies or pirates in general.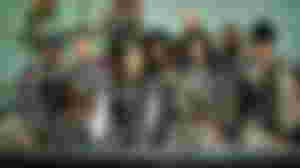 Source: here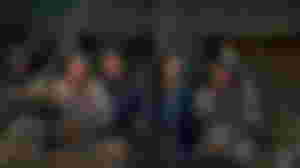 Source: here
I was laughing at the beginning of the movie because I really liked the chemistry between the two characters in the movie. If I'm not mistakem, the leading lady in Start Up and Happiness is Bae Suzy, I believe. In any case, you should watch it as well. I won't ruin it for you; let's watch it together. Haha. One reason is that Korean productions do not release movies that are not worth seeing, such as Parasites and The Witch. They do not appear to be enjoyable to watch because the beginnings of the film are tedious. I loved the plot twist in The Witch when I first saw it, and I fell in love with the main character's actions, especially her aura. I'm still waiting for the sequel to that movie, which I'm hoping will come out soon.
One thing I've noticed about Korean production is that they make a lot of series but only a few movies. Of course, it was a marketing strategy, and people prefer series to movies. For example, when I search for what to watch, I always include the words series or episodes, so the results are all series. Another thing is that because they only release a few movies each year, when they do, it is almost certain that it will go viral because people not only in their country but all over the world, including the Philippines, are eagerly awaiting their films. And one more thing, they always give us movies that are worth watching; all of their movies and series are always worthwhile, and we will undoubtedly enjoy them.
Arthdal Chronicles, The Witch, Vagabond, Squid Game, and other series are currently awaiting season 2 release. The majority of the titles are series, with the exception of The Witch, which is a movie. Later, I'll discuss why those series, particularly Vagabond, deserve a season 2. It's been almost a year and they still haven't released Season 2; the last episode of this is extremely suspenseful. They never even met before it ended. Huhu. When will the next season be released?
So, what are you watching right now? Share it with me so I can watch them as well.
Lead image from Internet. Link provided each photo.
Thank you my dear sponsors.
Publishing Date: June 15, 2022