Jars Of Fears
I came up a fascinating prompt or game on Google and decided to share it here in case you found it interesting as well. I don't know how to play it; I just color the jars that I think represent my fears in my life. We all have certain fears that we can't seem to overcome, even as we become older. If you want to attempt it, I'll attach a clean copy below my answers for you to take.
I'm actually terrified of spiders. I've said in previous articles that I'm afraid of them. When it is positioned in our toilet, I shall postpone using it for that reason. I know they aren't dangerous, but I don't want them around me.
Snakes scare me in the same way that spiders do. They are venomous, and if they attack you, you will very certainly get poisoned. We usually encounter snakes in our area since there is a lot of grass there because we cultivate rice. I'm not sure whether having a cat now is a benefit because my youngest cat constantly returns home with a snake. It has already happened twice, and it is something I despise. Haha.
Who wouldn't be afraid of losing loved ones? As you are all aware, we just lost our dearest cousin, who was a really kind and compassionate man. He was gay, and everyone in the neighborhood adored him. We were saddened when he left Earth and began dancing in Heaven. One of my greatest fears is losing some of my dearest loved ones.
I am afraid of water since I do not know how to swim. We recently went to the beach, and my feet are still touching the sand. Perhaps the water is only over my neck and will remain there. I envy my relatives who can swim well and even dive in deep water; my brother can also swim. I drowned as a child and still remember it when I went to the deep end of the pool, which is why I never longer go into the deep end of swimming pools or beaches.
There are moments when I am terrified of death, and other times when I am not. But I'm terrified all of the time. No one knows when we will die, so I don't have a single opportunity to know when I will die, so I'm frightened that day will come tomorrow or today, and I haven't asked for forgiveness from my family or other people in my life. I'm frightened I'll abandon them and leave them with regrets for not giving me their appreciation.
I'm afraid of failing. I am cognizant of everything I do, and when I feel like I am failing, I do my hardest not to fail yet still fail. I always fail at making decisions and accomplishing things in my life, and I'm not sure where I went wrong. Everything is always on the verge, and I don't always understand why, which is why I'm afraid of it.
Others Finding Out Your Secrets
Who wouldn't be afraid of others discovering their secrets? I keep many secrets about myself and others and am terrified of anybody finding out. Some will criticize me, while others will be sorry. When someone finds out about it, it's no longer a secret. Haha. Do you have a secret that you don't want others to know about?
We all have various fears, therefore these are the ones I've included in the copy above. So now it's your chance to explore what has ever made you afraid in your life.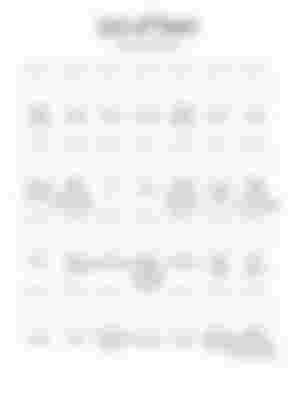 Source: here
Lead image from Pinterest.
Publishing Date: June 9, 2022
Sponsors of joydigitalsolutions