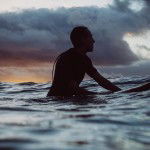 I'm just a Spanish guy who lives on a small island named Gran Canaria. In my free time, you will find me surfing, playing some videogames, watching good movies, reading or taking photos.
My background in finance comes since I was a child, at that moment of my life I was very curious about the stock market because I didn't know what it was all about. Then, it wasn't until my early 18 where I was more interested in the topic. At that age, I was poor and broke to invest so all I could do was to read and expand my knowledge. A few years after, I got my first job and with it, I started investing in the stock market.
And then, Bitcoin appeared in the scene. I knew Bitcoin from before when it was around 75$. But because I was poor and no job I forget about it, it feels so sad now when I remember that. However, last year I started to invest small amounts of money in crypto and the result was amazing. I just discovered a new world and a new alternative to our non-sense economic model based on wrong political decisions, bureaucracy, taxes, regulations, and debt.
And now I'm here, in this side of history because I feel free in the crypto world. My dream is that new technology changes the world as the Internet did and ends in an alternative to the actual real-world economy model.
The articles I will be writing here will be related to investments and crypto. Also, in a lower frequency, I will be writing about life, photography, videogames, or anything that gets my attention and I like.
Normally, I write from my experiences or knowledge but you can also expect descriptive or information texts. Also, when I write about a new topic, it forces me to research that field, and is something I really enjoy because I learn a lot. Therefore, I will make mistakes so don't be shy and correct me if I'm wrong, I will appreciate it.
Because my main language is Spanish, you will probably see articles in Spanish, English, or both at the same time. I'm still exploring this site and looking at what I can do to get the best related to different topics and languages.
Closing the Door
Maybe you know me from other websites or social media like LeoFinance, Publish0x, or recently, Noise Cash. Also, I have a blog in Spanish called CriptoEco where I try to bring more people into de crypto and decentralized world. Feel free to follow on any of those!
See you soon!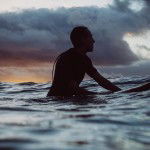 Enjoyed this article?
Earn Bitcoin Cash by sharing it!
Explain
...and you will also help the author collect more tips.