Are you guys reading comics, Webtoon, Manga? What is your favorite reading comics you have ever read?
For this Topic, let's talk about Comics.
It is a magazine that contains stories told in pictures.
The section of a newspaper containing mostly comic strips; -- called also funnies and funny papers. Many but not all newspapers have a comics section.
Another meaning of Comics... It is an medium of expression that communicates ideas via images, often combined with text or other forms of visual information. Comics frequently takes the form of juxtaposed sequences of panels of images. Often textual devices such as speech balloons, captions, and sound effects indicate dialogue, narration, or other information. Elements such as size and placement of panels control narrative pacing. Cartooning and similar forms of illustration are the most common image-making means in comics; fumetto is a form which uses photographic images. Common forms of comics include comic strips, editorial and gag cartoons, comic books, graphic novels and webcomics.
Source: www.definitions.net/definition/comics
Have you guys ever read comics before? I bet we all do. But if you haven't try reading one, try once, you won't regret it.
Since I was kid, I love reading comics, specially the DC Comics. I love DC. I even bought some DC comics before in my ages. Then in the later ages, I start reading Japanese Comics or what they called Manga. (This next article soon)
Now since we have the definition of Comics, let's talk about Webtoons. webtoons are comics that came from South Korean. we also called it Manhwa.
What good in Manhwa is, they are full coloured comics, unlike in some American comics and Japanese Manga. I started reading Webtoons 3 years ago because there is some comics that catches my eyes, then after that, I start reading other Manhwa and Manhua (Chinese Comics).
I'm actually more on Japanese Manga ever since I was 10. I start reading manga after watching Japanese Animes that streamed on TV. I am more like an Comic free since then, while writing my own story. I got my inspiration in writing stories by reading Japanese Comics.
On my next article I'll talk about Japanese Manga, for now, let me share what I like in Manhwa. Actually, there's a lot of good Manhwa to read, there's even a new one. Genres, nah. I'm not choosy, I read even if its BL. But I like the most is, action, more fighting (with or without powers), romance and comedy.
So, let me share my Top 5 Best Manhwa I have read so far. it's hard to choose, but oh well hahaha.
Oh! Holy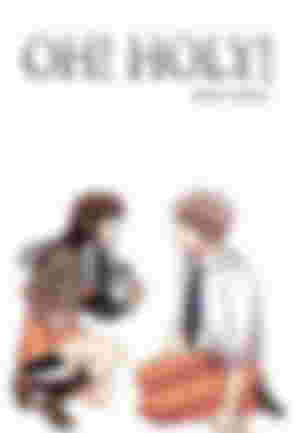 Plot:
Who cares if you're invisible in high school when you can see and talk to the invisible? Reserved and quiet, Jamie Oh prefers to remain in the background and confide only in his friends, who happen to be ghosts. But when the most popular girl in school takes interest in him, his normal -- or rather, paranormal -- life takes an unexpected turn.
They didn't know that they like each other and they knew each other since childhood. This manhwa is already complete, with the total of 141 chapters. I recommend this comics, trust me, it's good! I keep on "kilig" and laughing in every scenes. They're the best couple for me so far.
Lookism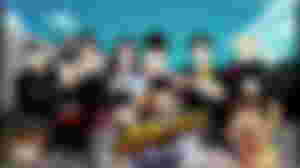 Plot:
Set in the outskirts of the Seoul, Lookism is about a boy named Daniel Park (Park Hyungseok) who is bullied because of his looks. He decides to transfer schools, only to wake up in a new body. Throughout the story he witnesses multiple cases of 'lookism', a form of discrimination based on a person's attractiveness. The plot has now focuses on the four major crews and has expanded to involve many other characters.
This is more like fighting with no powers. as the plot said, Daniel Park woke up having another body. No one knows that the fat Daniel was also the handsome one. Daniel is fighting and to get the 4 major crews to know why he have 2 bodies. Ahh this is really good, it's more action and more comedy hahaha. I recommended this one trust me!! It's not yet complete. It's ongoing and already in Chapter 341.
Eleceed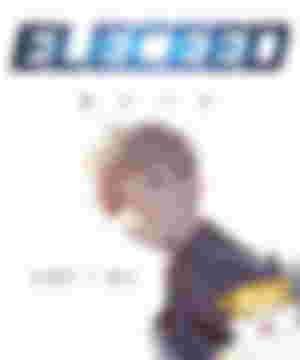 Plot:
Jiwoo is a kind-hearted young man who harnesses the lightning-quick reflexes of a cat to secretly make the world a better place – one saved little child or foster pet at a time. Kayden is a secret agent on the run, who finds himself stuck in the body of a…um…decidedly fat old fluffy cat. Together, armed with Jiwoo's superpowers and Kayden's uber-smarts, they're out to fight those forces who would let evil rule this world. That is, if they can stand each other long enough to get the job done.
Actually I should put Tower of God and God of High school, but I put this Lookism and Eleceed to be my top 3 and 4. Eleceed. This is also funny. An action, Comedy, more on fighting with powers. To think that Kayden turned into cat makes the story more funnier. Kayden is strongest among all in whole world and they didn't know that Kayden was this and turned into cat. So he decided to help Jiwoo to fight other strong awakeners (powers). Still not yet complete and ongoing, Chapter 146.
Solo Leveling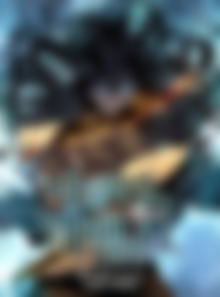 Plot:
After the appearance of portals known as "gates" connecting the world of monsters to humans, a small portion of the population has acquired superhuman powers to defend against the monsters. The protagonist of the story, Sung Jin-woo, is a member of the lowest rank of hunters and is the weakest hunter in all of South Korea, barely stronger than a normal human. One day, he and some other hunters find themselves trapped in an extremely dangerous and rare dual dungeon, and only a few of them survive and manage to escape. Sung Jin-woo himself "dies" but manages to complete all the trials in this dungeon. He then wakes up in a hospital and finds he has turned into a reawakened "player" who can now see an interface showing him quests, stats, inventory, store, and levels, along with the unique ability to grow exponentially stronger. Sung Jin-Woo begins on a quest to become the strongest hunter in the world and uncover the mystery of the world of monsters.
One of the Over Power Comic. Sung Jin woo from the world weakest Rank E player, now, he is even unpredictable. Stronger than the Rank S players. I like this story. It was like, your world turned into a game world and, like do or die situation, whether you fight or you survived. I have already finished the light novel of this. The manhwa still on going at chapter 156 (today).
And my Top 1 Best Manhwa is...
Noblesse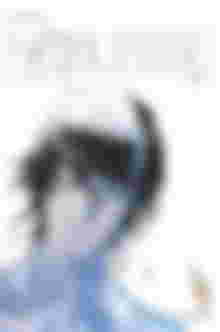 Plot:
Noblesse is about a powerful noble - Cadis Etrama Di Raizel (referred to as Rai) - who has been asleep for 820 years with no knowledge of mankind's advancement and scientific successes. At the start of the webtoon, Rai wakes up in an abandoned building in South Korea,[2] and starts to get used to the modern world. He goes to a school, where he reunites with his loyal servant Frankenstein. With Frankenstein's help, Rai enrolls into high school and inadvertently befriends athletic teenager Shinwoo, computer geek Ikhan, and Shinwoo's crush Yuna, and a few others. Noblesse follows the group's often dangerous adventures against a secret organization while uncovering Rai's past.
This is the reason why I start reading Manhwa because of this. this is the first Manhwa that I have ever read and finished. Yes it's completed total of 545 Chapters. They even have in animation already, with the help of the Japanese animation and they got adopted. I even reread this 3 times already. It's worth it and not to boring to read. rating 10000/10 hahahaha. Trust me! I love this one.
.
So here are my top 5 best in Manhwa. Actually, there's a lot and it's really hard to choose. They are all good.
If you're curious about this, try reading one.
Next time, I'll show my top 5 best Japanese Manga (ugh... there's actually a lot too!!)
Thanks for reading.
End..
"Jiro, the Crazy Artist of #Club1BCH"