I pray.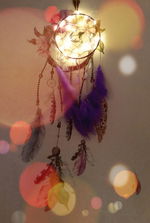 When I type this letter, I am at peace with the ones I love
I pray that Ukraine will be at peace, sooner or later
I see my children soundly sleeping with their favorite pillows
I pray that the kids in Ukraine will be able to do as well
Sounds of bombs and guns, the sound of death and fear
How one can sleep when they know the end might be near
I pray that God will touch your hearts, oh dear leaders of both countries
Waging and winner wars will not benefit any of you
I pray, that the angels protect the homes of our dear friends
May they be saved from destruction, damage, and death
I could only pray and hope that no more lives be lost
Peace, love, friendship, freedom, treaty these I so choose
I pray for the soldiers who bravely defend their country
Who are the pawns of each political party
I could only pray and hope for the best
I am not sure whether my mind will be fully at rest
The war will not heal your soul, oh oppressor
It is through music, love, peace, and unity
One day, I pray that justice will serve you
In front of the Highest, the Lord Almighty
The horror, the trembling, the fear of those children
The cries, the weeping, wailing of the women
The father and sons who left their families and parents
Tears, blood, death, pain in the end
I pray for world peace, for me and you
I pray, I pray, what more could I do?
I send my love and light to the universe
I pray I am praying I will pray and it'll matter
I hope you are all doing well today. I am publishing this article just to humbly ask you for a minute of your time. Please include world peace in your prayers. We only do not need to pray for Ukraine alone but for all the world. Heartfelt prayer is what we need right now.
I have experienced war and it wasn't easy. Those sleepless nights, the loss of power, the gunfires, the sound of sirens. We are lucky that we are sleeping and living peacefully. Let's share our love and light with Ukraine and the world.
Thank you and be safe.
Respectfully,
©jasglaybam
The lead image was from Unsplash.com
The rest of the content is mine unless stated otherwise.
February 26, 2022