Secrets: Hilarious 'Never-Again' Drunk Times Stories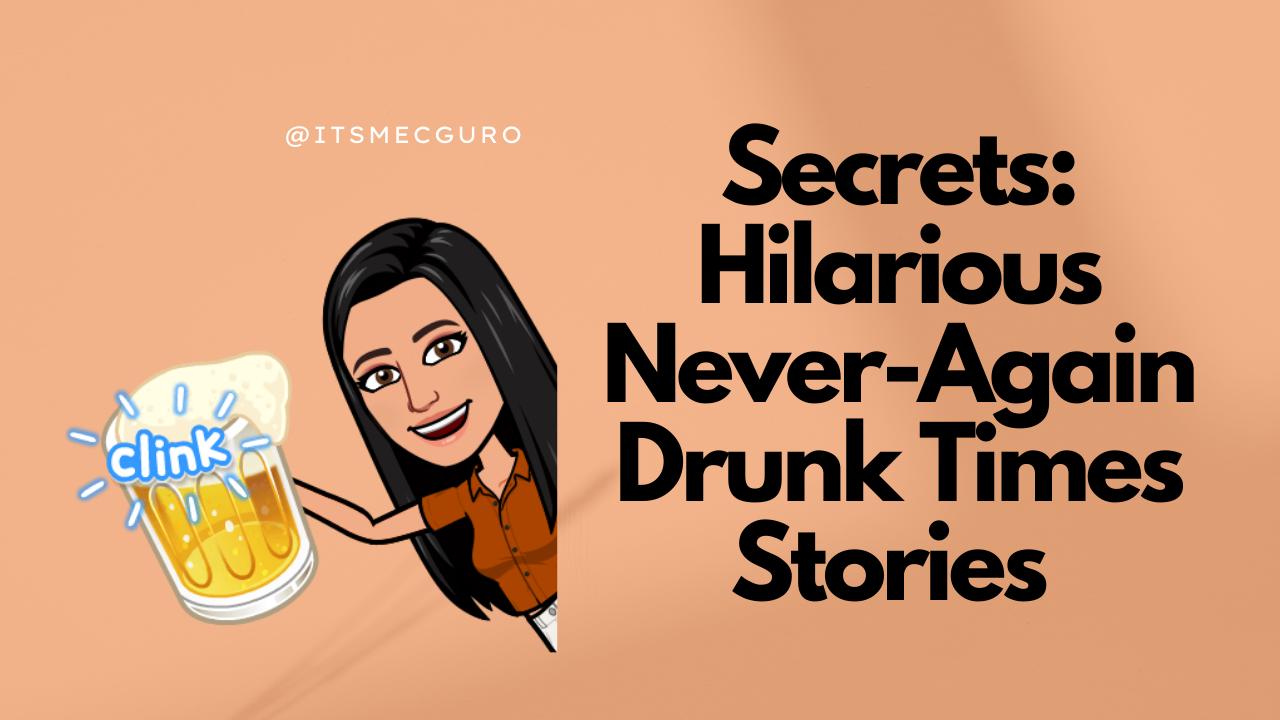 Let's have a quick trip down memory lane. This is a compilation of some of my drunk slash wasted moments. Ahhh, good times!
Special thanks to @meitanteikudo for the prompt. It has been raining in our area and it's getting cold, I've been thinking of asking my partner out or my friends to get some drinks to make the night a bit warmer but I think I have to drink alone tonight (I have work tomorrow and I don't have the luxury of time to get wasted on a Sunday night).
We were told and warned several times, especially in school, to limit our drinks. DRINK MODERATELY, they say, but fun awaits on the other side, when we drink beyond what we are able to hold. I've witnessed what it looks like when they said that alcohol removes our inhibitions - from a shy girl to a wild one, from a clown to a crybaby, and so much more!
So enjoy as I answer the questions regarding my drunken tales!
---
When and what was your first alcoholic drink?
I am was a good girl. If I can remember it correctly, I first tried tasting an alcoholic drink when I was 12. Or 13? When we celebrate a certain occasion, my relatives can't celebrate it without alcoholic beverages. My family can, though. My mom is strict. She don't want us to try it but my father is a drinker and she can't change his ways. My mom can't say no to our relatives. To give you a background story, my mom is the youngest in their family and us, her daughters, are the youngest grandchildren as well.
My uncles and aunties are drinkers also - I classify them according to what they drink. My uncles are the hard core drinkers, they can drink cases of alcohol and still don't get wasted. They're my idols when it comes to drinking. LOL. My aunties are wine drinkers, the calm ones. My mom used to drink wine too. My cousins are the cool and wasted ones, the one's who'll drink beyond what they can, they drink any alcohol, name it! They're usually the wasted ones.
I was 12, or 13(?) when I first tasted San Miguel Beer Pale Pilsen but I had red wines as early as 10 years old. We always make sure to open a bottle of red wine to celebrate the new year.
I was curious so my uncles let me taste the beer. San Miguel Beer was bitter. I only had one bottle of it and that's it. It didn't suit my taste but I liked the bubbles. That's my first encounter. I told myself I wouldn't drink an alcohol when I get old, it tastes bad. I wondered why people drink it. From my point of view now, I somehow know the answer, some or most food taste better with it, especially nuts, barbecue, grilled fish, and a lot more! PLUS it's cheaper than the other alcohols.
---
When was the first time you got drunk?
Drunk, as in wasted? Hmm, I think I was in college, the day before our Foundation Day, a big event. We were assigned to dance samba for the event. Well, let's talk about risks. My friends and I decided to party before the special day.
Every Thursday is a party day for us - we call it Happy Thursday. I don't know if you know it, but in Manila, especially in Taft, we party every Thursday. You'll be able to meet people - students from different universities, La Salle, Ateneo, Adamson, CEU, PNU, TUP, and a lot more nearby universities.
My bff's condominium is just beside the so-called Sherwood in Taft, Manila. There are a lot of bars in Sherwood. We first went to her condo, dressed up, and planned the night. Just drink a few bottles then head home - that's the plan, since we need to wake up early for the event.
We don't want a heavy drink at first so we had Smirnoff Mule while looking for a familiar face in the crowd. We love meeting our friends unexpectedly in bars. It's like a mini-reunion. Then, we thought of exploring other bars. NOTE: Always bring your valid IDs with you. You'll never know when you're going to enter a bar and the bouncer needs your ID.
We explored Verano, The Beach House, and Plato to name a few bars. From Vodkas to Beers, Classic Cocktails to Gin, name it, we've tried it all that night. We we're so hyped because we reunited with some acquaintances and friends from other universities. We danced the night away. We even participated in beer pongs, 5 seconds kiss, and even talked with strangers. I can still remember that night when random guys asked me for a make out, in front of my partner. LOL. I was tipsy but still conscious. Saying NO is by default 😏 My partner's so proud of me.
---
What's the most stupid or craziest thing you did under the influence?
There are a lot of crazy, stupid things I've done! But I'll share with you one.
One of the talents I have is that when I'm wasted, I still know what I'm saying and doing. I asked my partner to touch me and to do 'it'. I was so embarrassed when I realized this the day after but I'm really amazed of what my partner did.
Since I'm wasted that night, I puked a lot. My partner and some of my sober friends cleaned it all and did my skin care routine #priorities. When I asked my partner to touch me and do 'it', my partner refused and told me that it should happen when I've given my consent without the influence of alcohol. I was crying that night, not because of the refusal but because my partner really respects me a lot #GREENFLAG
From then on, I told myself not to drink ever again but here I am, still drinking. LOL promises are meant to be broken 😂
---
If there's someone here on the platform you would like to get drunk with, who is it? Why? Tag them!
I'd like to hang out and get drunk with ate @keeneek @LuaDesamor @Ruffa @Usagi and @ARTicLEE . Based from what I know about them, through their writings, it seems like they're cool to have drinks with, like they're up to cool, crazy things to do, especially with alcohol's influence🤣😜
---
What's your poison of choice?
I have a lot of favorites but here are my top five:
S*x on the Beach - vodka mixed with orange and cranberry juice. Always better with ice.
Rum and coke - this is one of the good drinks yet I won't like to drink it again. I tried it once, got wasted after a I drank the half of it. Goodness. That was good but it will really make your world spinning. Literally.
Mojito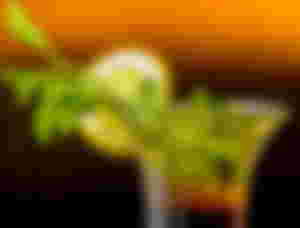 Whiskey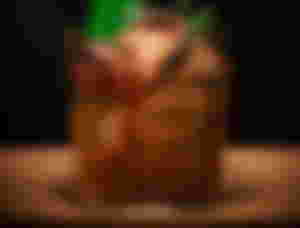 Soju with Yakult and Sprite / Milkis as an alternative
---
Have you ever cried drunk?
Nope. Not yet. It's either I'm laughing, telling silly jokes, being overly romantic, or dancing but definitely not crying. I'm not a member of the cry babies in the club.
---
That's it for this article. I still have a lot of drunken tales but I'd probably share it with you some other time.
Thanks for dropping by!
March 13, 2022