I spent 52 euro for skin care products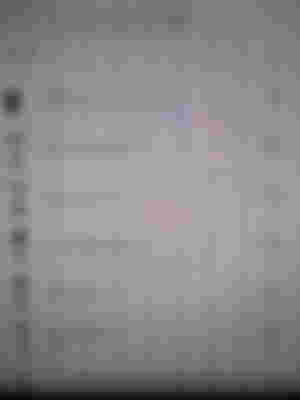 This is my first online shopping for the year 2022. Since I arrived here in France, I neglected my skin and my facial skin. Since the weather here is different compared to the Philippines, I've been experiencing dry skin.
In the Philippines, it was easier for me to go to Watsons and shop for my skin care needs.
Vaseline lotion for my whole body worth Php 230. Nivea moisturizer for my face worth Php 100. Sunblock lotion for Php 500 but I only use this when I go swimming to the beach. It was just normal skin care products. I really didn't care much of my skin before. Skin whitening products was affordable back then, but I stopped using it as it doesn't suit my tropical lifestyle going to the beach for scuba diving and freediving. Sometimes, I went to derm clinics for facial cleansing.
Now, it's just different here in France. My skin really suffered a lot. From flawless, I suffered skin problems when I got pregnant with my second child. Thanks to stress and depression, I got shingles.
I got itchy skin on my face as well. And I became lazy applying moisturizer to my face. I stopped caring at all when I got my first baby.
Here in France, I don't know which products to use. Since I never had skin care routines in the Philippines, I don't even know how to start one.
So I asked a group of Filipinas if they could give me advice on how they take care of their skin while living in a different country with different seasons. Since I am here in France, they recommend some famous products here like La Roche Posay, Avene, Cerave, and many more. Yes, they are so many skin care products to choose from and I am so confused.
La Roche Posay products are great but very expensive. So I can't afford all of them. I am using a moisturiser from the same brand worth 15 euro for a 40 ml bottle. I checked the facial wash and it is expensive as well.
Various sponsored ads appeared on my news feed about skin care products. This brand name, The Inkeylist appeared. I went to their website and you can create your profile, ask questions about your skin and they will recommend you which products to use.
I got 2 free products with them plus the other items worth 52 euro. Free delivery within Europe when you purchase 45 euro and a free product. So I am very excited when skin care product kit will soon arrive.
I've never spent so much money just for skin care products but I realized that I don't have the luxury here to go to a derm clinic unlike in the Philippines. But I am excited that hopefully, there will he an improvement on my face. I had acne problems in the past that's why I never put too much attention being pretty and wearing make up.
Let me know in the comments what's your skin care routine in the Philippines or which ever country you are from.