Tagahatid Pasko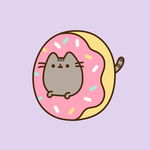 Holiday season are now over and most of us are already back to work. For a short while, we were able to have a short vacation and was able to spend time with family, friends, or even alone. Most of us were able to relax, have fun and enjoy. Some might have travelled, some might have go to beaches, to theme parks and many other places.
Everyone is enjoying and have enjoyed going to places, eating from their favorite restaurants while spending the time with their loved ones. But have you ever thought about those people and employees who served you with enthusiasm on the places where you've been?
On New Year's day, last January 1, we were able to go to Dinosaurs Island at Clark, Mabalacat, Pampanga. It is an Animatronic Theme Park where kids can learn and enjoy. I was amazed about how their staffs were trained to be attentive on the needs of the people. They were smiling and they were so polite.
After walking and taking a lot of pictures, for the last part at the Dinosaurs Island, before the exit, there's a room where we can watch performances of dinosaurs in a mascot. At that very moment, while they were performing and while seeing everyone laugh and smile as they perform, I suddenly became sentimental thinking about how those people wearing mascots and all the staffs in there work hard just to keep us happy and satisfied.
I cannot imagine how heavy the mascot is, I cannot imagine how tired they were on their faces behind the mascot, or their faces behind the mask. I cannot tell how they were feeling behind those smiles. I cannot tell what they are thinking as they watch families that are so happy while they are there working, away from their families.
Holidays must be already over and we are now back to work. The short vacation might not be enough but we're still lucky to have one, because there were people who were working while we are enjoying. I don't really know where this is going but I guess, I just want to remind you all to be more polite and to treat every employees with respect.
Yes, we do pay for the service we got but their service with enthusiasm will always be more than that. Treat them nicely, smile back at them, give tips if you can. They made a huge contribution in serving us as we enjoy the holidays.
For us to appreciate and understand more what I'm trying to say, you can watch this video from Coca-Cola entitled The Last Customer, featuring our Tagahatid Pasko or the employees who are working during the holiday season.
May this serve as a reminder to all of us to always treat every employee nicely, holiday or not. Let's appreciate their work and let us thank them for that.
We might not have the same experience about customer service, some staffs might not be that enthusiastic and sometimes, we might even find them rude, and it might be our right as customers to be treated right most of the time, but please, let us be more patient towards them like how they were patient to us. Let us try to understand their behavior. They might be tired already, they might have problems at home, they might be experiencing pain, we wouldn't know and we can only imagine so let us try to widen our understanding.
Always think about the staffs who served us, the people at the gas station, the people at the toll gate, the staffs at the supermarket, the doctors, nurses, and other medical practitioners, and all the people who worked during holidays. Let's think about all the employees who wasn't able to spend time with their families just to be of service to people who needs their service.
To all the people in here and out there who might have worked during holidays, my deepest appreciation and thanks for your service!
---
Now that I have already written about the sentimental me during New Year, will write another article about our day at the Dinosaurs Island.
Thanks for reading!
Sponsors of immaryandmerry