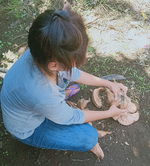 Good day guys!!!
I was not able to write an article last night because I am so tired I sleep early then now I woke up around 4:30am a while ago. Then open my read.cash account to read some of your articles then it came to my mind to write my article since it's already Monday and a busy day for me I want to write early as I can.
Yesterday it's my day off then my father suggested me to go out with the kids because my children since the pandemic started they're never go out so we decided to take them at the church and have some fun.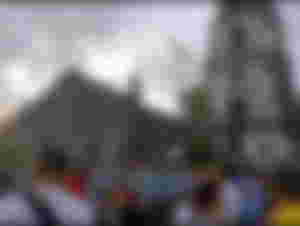 Our church is still on going renovation cause of the Super Thypoon Rolly hit our province. Our church destroyed it. So the people will take a mass outside the church. We are lucky because the weather that time was fine.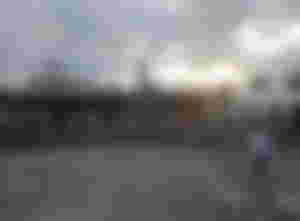 When we get there the mass was started and have a lots of people outside hearing the mass. We find the better location to pray and listen to the priest. My children was so happy, but I was thinking that this is the last time they're gonna see the outside world the last time was December 24,2020 and I look at them they all behave and I can see in their eyes that they're amazed what they see. They are afraid of people so we take them in a place that less crowded people.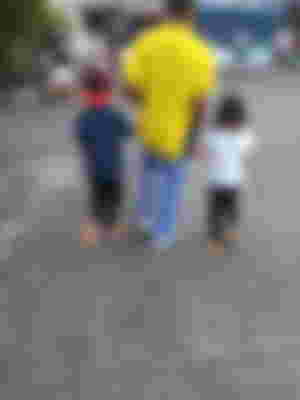 My father loves them very much so when my son requested to buy him a toy and eat at their favorite fast food chain my father can't resist them. Even when we are still a kid my parents are always so active when it comes to a religious matter. I remembered when I was a child every Sunday we always go to church and after that we ate at our favorite restaurant here in our place then we are so happy. Until now we will always remember and I will do it the same to my children as long as I can see them happy.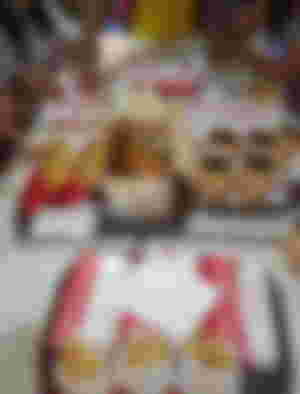 After the mass the kids are hungry so we take them to a fast food chain at first we want to take them at the Jollibee but the guard said that kids are not allowed. Good thing because Mc Donald accept the kids. They're are so happy seeing Jollibee and Mc Donald outside the food chain. We order a foods and that's our dinner too.
They are eating seriously and the photographer is hungry too. But I need to take a photo for my read.cash and noise.cash purposes hahaha. They're so hungry cause I am too long to take a photo then when I said ok na "Kainan na" kanya kanya na silang kuha hahahha.
After we ate we take them to a plaza to have some fun I forgot to take a photo cause my cellphone was lowbat so better luck next time. When we see the kids are tired we are all going home. Having quality time with them are such a precious moments that you always remember for the rest of your life. I am happy to see my children are happy too even though this kind of situation we are not deny the fact that children's needs it. They have the chance to be happy so while they're young let them explore.
Thank you readers for always reading my articles. Happy Monday to all, its a busy Monday again, I hope you all doing fine today. God bless us all.
Thank you also to all upvoters and sponsors of mine..
Date Published: September 27,2021
Sponsors of ibelieveistorya