Grateful For Having You! Bigtime!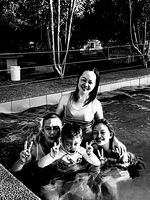 No:75-11
October 21,2022
Thank God it's Friday! It's been a roller coaster ride for me the past few days. The week started with so much fun and yet the adrenalin rush goes down gradually as days past. Geez what is happening with me? I was telling myself every morning to get up and be positive and go on with the day with hope that eventually this feeling will change again to a happy one.
My week started with so much fun as i've mention. My cousin celebrated her birthday with us . We are always delighted whenever they visit and stayed with us even for a day. They are one of those i want to be with and comfortable talking with without draining my energy as you know introverts are, it's exhausting for me to mingle and would just rather stay in my comfort zone. But with them? I always look forward in seeing them.
I love preparing something for them , actually all of us. From my family to my two siblings too.We love to prepare special meal for them . For us they are special. Not just because they are family but you know that feeling of excitement and light happy mood whenever they are around, it's very satisfying and comforting. Oh ! i just love them period. lol!
===
Then Monday when i learned that one of my bestie is going to migrate to Melbourne , oh! actually i know about that a long time ago. It was just delayed due to onset of the pandemic and now it's for real , it's final. They are leaving this Friday night. That's probably one of the reason why my mood turns gloomy after Sunday. I hate goodbye's..
So last Wednesday with my other friend kumare . We paid her a visit so we could bond for the last time before she leave. We had videoke but of course i did'nt sing , hehe! Then took some photos for souvenirs.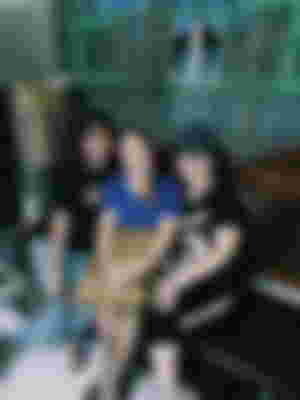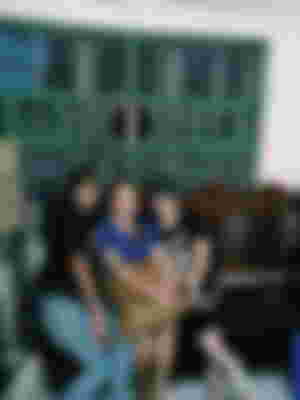 Haist! She's my 3rd bestie ( in the middle) that is now living at the other side of the world with their respective families. I still have two more besties who lives in the country but far from my place. So my limited time of going out with friends is more lessen , lalo ng hindi nakalabas ng bahay, hahaha!
I really hate goodbye's . So many goodbye's happened in the past that really makes me sad. As i've said many times in my previous articles that i only have a small circle of friends . A few but all real and consider as my treasure in life. But they are leaving , so sad yet i know it's for their own good. For a brighter and secured future. I love and like them all for reasons too many to mention. I am just so grateful , bigtime! for having them.
===
" Why am i Grateful?" It's because..
I can burst out my feelings , i could rant and tell my stories to you just just like with my bestfriends. I can be outspoken or silent if i want to. I could just be me .

I am a homebuddy. I don't go out often but with you, i can go different places and enjoy beautiful places without leaving my humble abode. Without tiring me and spending even a bit. Is'nt it awesome?

I love reading and anytime of the day, i could read interesting works without buying a book . Learning a lot and could mingle with different people from different walks of life. Could it be a Student , Teachers,Professors, Doctors perhaps, Engineers , Housewives, Counsellors, different Professionals Etc etc... I can talk and engage to the authors right away. Unlike in the old days that you have to wait for an event , for publishing a book of your favorite authors and have him sign up your book you purchased.

You encourage people to strive hard , to work diligently to reap rewards. You are teaching us to discover our worth , to dream but at the same time work hard to reach that dreams and goals.

You created a unique yet peaceful world different from the fancy world of the others. A realistic , humane world that is not filtered that we can even take a peek of a humans soul from their works. It is so real i could feel their pains, fears and happiness from their writings.

A healthy environment where giving and receiving in return is a normal gesture. Supporting each other which is the way to go. I just feel relax and comfortable i can show you the other side of me where other people in the actual world does'nt know about.

And ,i like you coz unless it's me i say goodbye ... you wont leave me. I can go back anytime i want. Gaining virtual friends each day is an opportunity so great i took advantage and been grateful eversince.
Thank you and salute@TheRandomRewarder and@Read.Cash . I was able to explore and widen my horizon through you. I could probably reach my goal of 1BCH soon. ☺️
To all my virtual friends here , i love you all! Thank you all for taking time and reading my works. To all pioneers here who keep supporting newbies like us "Hands up!" for your humble act. Kindness is real through you guys!
To all my sponsors " Salamat po ng Marami!" as always ! God pour more blessings upon you!
All images are all own by yours truly.
grey23espartinas
Sponsors of grey23espartinas