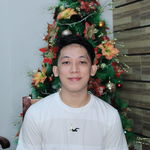 I just want to take this opportunity to thank my 3rd and newest sponsor, @Trifecta Thank you very much for your support!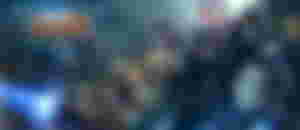 MOBAs. Multiplayer online battle arenas. In the modern day, they're everywhere. Whether you're a fan or a critic, there's no denying that MOBAs are some of the most intensive and competitive games out there, and they're here to stay.
Multiplayer online multiplayer battles arenas are fast-paced and competitive, as well as strategic and rewarding. They test your reflexes, your skill in combat, and your ability to work with other players to achieve a common goal. MOBA games also have a serious following in the fighting game community, due to their competitive nature and the fact that players can customize their characters for maximum effectiveness in battle.
But which of these intense games is the best?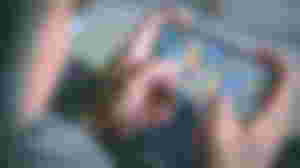 Almost everyone knows what a MOBA is. But it's still hard to find the one that's best for you. I've played a lot of these games, and I've found one that really stands out: Mobile Legends.
For me, Mobile Legends is the best MOBA experience on mobile devices, hands down. It's really easy to get into, and it's just as fun as the desktop versions of MOBAs.
Mobile Legends is a game wherein instead of the standard point-and-click style of gameplay, you control your character by tapping the screen (a lot). You'll still get to fight alongside with four other players to defeat the enemy team, but you'll do it by smashing your phone into your friend's until everyone cries enough to concede.
This game has a lot of great features! It includes characters with unique abilities and team play styles like you would see in other MOBAs. Mobile Legends also has over 100 heroes, which gives you more variety to choose from when building your team. The gameplay is also fast-paced, but don't worry—it's not too intense to play on your smartphone or tablet.
Finally, Mobile Legends has a ton of great modes! You can play in ranked matches or quick matches, where you can do single-match practice or play short games with friends. You can also try out the story mode if you want more of a challenge and want to immerse yourself in the game further by playing through its campaign.
When my friends and I decided to play Mobile Legends: Bang bang, we had no idea what was in store for us. It was like we were transported into a whole other world, one with its own language, customs, and traditions. Let me tell you: It has changed our lives. We're having so much fun, it's almost like we're in a different world. A better world. A world where we could all be heroes, and were only limited by our imaginations.
We all started out pretty skeptical. But when we started playing this game, we realized what its true beauty was: It's like a whole new world. We're so invested in it, it's like we're living in this alternate universe where it's just us and our phones, fighting for supremacy.
The best part is that the game is so easy to pick up and play. You have your typical characters, like mages and knights. Then there are your more "funky" characters, like someone who throws knives or a girl who plants bombs. And did I mention there's a gorilla? I mean, come on! How cool is that?
From the time I started playing Mobile Legends to the time I'm writing this sentence, I haven't stopped playing once—and neither have my friends. That's because we're all obsessed with this game.
One of my favorite parts about this game is that it's so easy to find other players online and form great teams with them. And besides, who doesn't love a good competition?
I totally understand if you don't believe me. It sounds crazy! But if you've ever played Mobile Legends: Bang bang and made some friends from it, you'd totally get it! You know how much fun it is to play games with people you care about? And how you never want to stop talking to them? And how sometimes you just want to be together, even if that means being separated by thousands of miles? Yeah, that's what Mobile Legends: Bang bang is like. It's awesome.
Note: You can follow my account and let's play mobile legends together! :)

IGN: GHOST.

ID#: 87257555

Rank: Mythic V
---
Copyright, 2022 frdchckn. All rights reserved.