Halo-halo: The Ultimate Pinoy Summer Merienda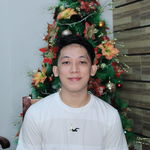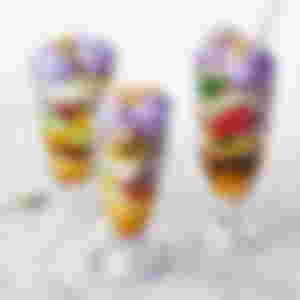 It is summer time, as I write this in the Philippines. I know—sometimes summer can feel like an assault on the senses, with all that heat, light, and noise. Here it is again, another heat wave in the country.  But that also means, it's also halo-halo season. The heat has led me to reunite with my childhood favorite — halo-halo! YES! I know! What a scrumptious delight on a hot, summer day. A mix of ice shavings and various fruits, halo-halo is the perfect food to beat the summer heat. It is colorful, healthy, and one of the most popular desserts in the Philippines.
Still, while our country is being slowly suffocated by the sweltering sun, there are still ways to beat the heat and make it worth our while. From the most sophisticated restaurants to the simplest of neighborhoods, this delectable delight can be found everywhere.
My childhood memories of it are filled with reunions and fiestas, endless days of eating halo-halo with my cousins and playing patintero or tumbang preso. Even now, when I think back on those long, lazy days, I can still taste the sweet evaporated milk and leche flan filling my mouth and feel the gritty texture of sweet corn, sago pearls, nata de coco, and ube ice cream on my tongue.
Halo-halo is a classic Filipino treat that has recently become popular in the United States and all over Asia. The name is Tagalog for "mix-mix," referring to the intermingling of ingredients. This sweet treat is a favorite among Filipinos and is popularly sold in restaurants and street food stands around the country.
Making halo-halo is simple. First, you need a tall cup so that all of the ingredients can be shown through for an appetizing presentation. Add any combination of your favorite ingredients.Then layer in crushed ice and some evaporated milk. The ingredients include: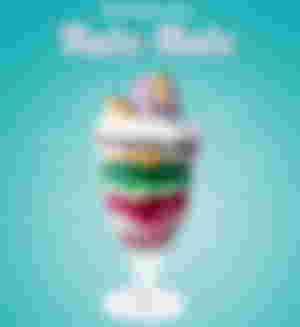 Sweetened beans (red mung bean, garbanzos)

Gelatin (kaong, nata de coco, gulaman, pearls)

Fruits (jackfruit, saba bananas, coconut)

Ube halaya or purple yam jam (Purple yam jam is made with boiled and mashed purple yam, coconut milk, sugar and butter)

Macapuno

Ice cream (ube flavored ice cream)

Topped with leche flan custard, cheese flakes and pinipig rice crisps.
Each ingredient contributes to the unique and distinct taste of halo-halo. The sweetened bananas are soft and gooey once mixed with the shaved ice, while leche flan provides a rich flavor to the dessert. The jelly adds a chewy texture to the halo-halo, making it an enjoyable eating experience for everyone. Halo-halo is not only delicious but also has lots of nutritional benefits. With all these ingredients piled on top of each other, it's hard not to take a bite at least once in your life.
However, the combination of ingredients varies from region to region and vendor to vendor; one or more of the ingredients listed above can be absent from any given recipe. You can make it at home with your own ingredients to create your own unique combination of flavors. It is the perfect cool-down for those long, steamy summer days!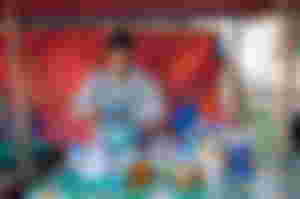 In addition to being delicious, the dish reminds us of our heritage and our culture. It is a celebration of Filipino cuisine and everything that makes it so special. Every summer, Filipinos have a tradition of coming together in the afternoon to eat this special treat.
The tradition traces back to the pre-Hispanic period when indigenous tribes used ice blocks from the mountains as ingredients for their cold desserts. During the Spanish occupation of the Philippines, many Spanish dishes and desserts were introduced to the locals. This eventually led to Filipino versions of these Spanish delicacies, including halo-halo.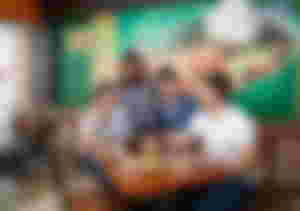 Halo-halo is not just a comfort food—it is a tradition. It has grown to be more than just a summer classic for Filipinos -- it is a reason to bond with family and friends and just a way of remembering where you came from. The word merienda literally means "snack time," and it's the time when friends gather to have a relaxing moment to themselves before they get back to the grind of their day.  
Halo-halo may be a unique Filipino dessert, but it is truly delicious and exciting even for foreigners to try. Pinoys are proud of the different varieties of halo-halo, and should be since it is a generation of old tradition that brings everyone together on a hot afternoon.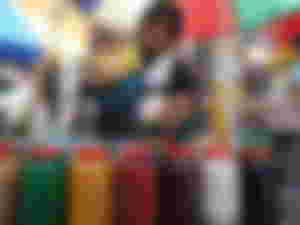 What I love about eating halo-halo is the act of transforming it into something else - of devising a new way to experience something old and familiar. It becomes part of a new tradition. Each spoonful is like a piece in the pattern that you re-arrange each time you eat it. You arrange the pieces differently and make something new out of it, a Pinoy halo-halo for this moment and another one for the next.
Food was originally the main way we identified ourselves as a people. Wherever you are in the world, stories of your family and culture are most likely passed down through the food you eat. After all, it is hard to separate our identity from our culture; we are naturally identified with the food that we grow up eating.
In the coming years we can expect to see a rise in Filipino culture, as younger generations express their heritage through fashion and food. Special promotions featuring halo-halo are also likely to arise alongside this trend. If you aren't familiar with this dessert, take some time this summer to try it out. It is a healthier alternative to other frozen treats, and will give you a taste of Philippine heritage.
Halo-halo is just one of the many delicious ways you can enjoy time with yourself this summer. I believe in taking a moment for yourself, whether it's in the middle of your day or after your day is done. You deserve it! So grab some halo-halo and go on a date with yourself or with your special someone today or maybe tomorrow!
Good evening everyone! <3