Gather Cafe and Bar: Our New Brunch Place
Hello dear readers! It is Monday and it has been a hectic one. I find myself thinking of the amazing weekend I had and wishing for the next one to come quickly. Last Saturday, my boyfriend and I tried a local food place here in Batheaston, Bath called Gather Cafe and Bar. This bar and cafe is known for its predominantly organic selections. This was as per recommendation of my housemate, Rosie. According to her, brunch there is lovely so we went to check it out for ourselves. Brunch was open from 9 AM to 3 PM, but since Andre and I do not wake up early on weekends, we got there at around 1 PM.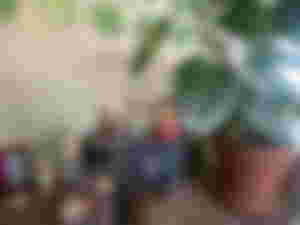 When we got there, I couldn't help but admire the interiors. It has a rustic and homey feel to it which I kinda love. A lot of the decorative pieces looked antique which gives the place more character and charm. I also love how there are so many plants inside the cafe giving it a more earthy look. We took a menu and sat at a two seater table and started deliberating on what we want to eat.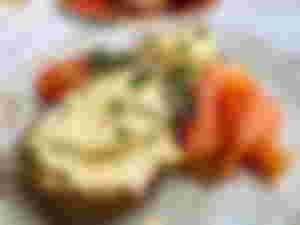 I ended up ordering a Salmon Benedict, which was comprised of smoked salmon, avocado, 2 poached eggs, toasted sourdough muffins, topped with hollandaise sauce, and roasted tomato on the side. The food arrived looking absolutely gorgeous and tasted perfect too! I like how juicy and creamy it was and how the salmon was fresh and not itchy. For drinks, I tried a winter drink called mulled juice, which I surprisingly enjoyed too.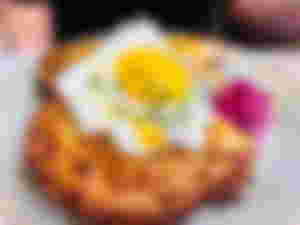 Andre, on the other hand, ordered a Croque Madame which consisted of toasted sourdough sandwich made with a bechamel sauce, cheddar and gruyer cheese, mushrooms, and a fried egg on top. He had orange juice for drinks. According to him, mine was the better order but he still did like his order it was just a tad bit too dry in comparison to my juicy salmon benedict.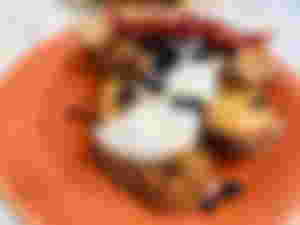 Since I love goat cheese, we ordered a third dish to share. We got Goat's Curd, which was made of goat's curd, currant, honey, sourdough toast, and some bacon. I absolutely enjoyed this meal too.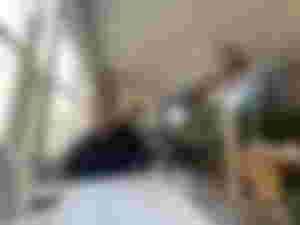 Overall, we had a really brilliant meal both palatably and aesthetically that we decided to come again next week. We are very happy to have found a good brunch place, which is only a stone throw away from where I live. According to Andre he will order the Salmon Benedict next time. 😂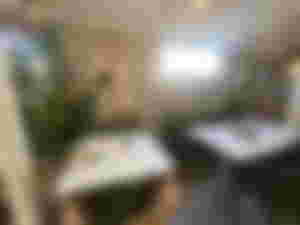 After our meal, we decided to chill at the park, conveniently located, just across the cafe. That is all for now, and thank you so much for reading! I hope you guys had a great weekend as well. Cheers!