Amazing Alicia Panoramic Park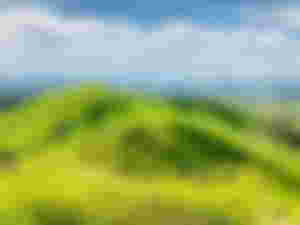 Hello lovely readers! Good day! I have been in a lot of places around the globe, but I am embarrassed to say I have not wandered a lot in my own home country. Unfortunately, I was not so adventurous when I was growing up. Nevertheless, I did see some good places back home too.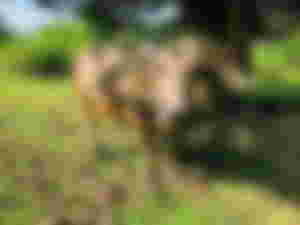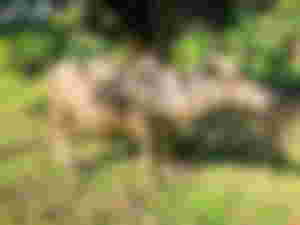 So today, I will be talking about my visit to a place from Bohol, my home province in the Philippines. It is called Alicia Panoramic Park which is located in Brgy. Cambaol in the Municipality of Alicia. It features the awe-inspiring panorama of Binabaje Hills.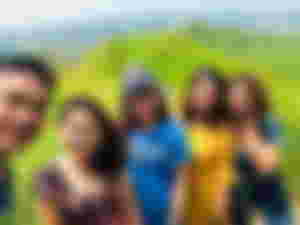 I actually went there with my younger sister's classmates, because although I am 4-5 years older than them, I am quite a cool big sis and I get on with them well. We departed early from Maribojoc and our driver dropped us to a meet-up point with our walking guide. We started our trek to the Panoramic Park at around 8:30 in the morning and reached the peak after 2 hours. The descent would be another 2 hour trek down the mountains.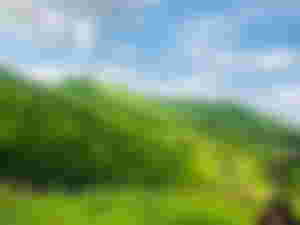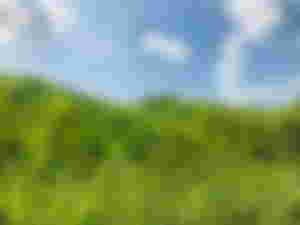 One of our trek-mate,Tim2x, had heart conditions and honestly gave us a fright when she started turning blue midway. We did not expect it to be such a difficult climb. In fact, we were not dressed for climbing. We rested a bit to help her acclimate to the altitude. Happy to say we managed to reach the top where we finally found shelter a little nipa-hut with a lot of geckos. We drank our water, cooled our bodies, rested, and took millions of photos. That very instant, we saw a motorcycle climbing up the hill. All after all the hassle. 😂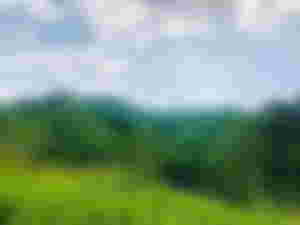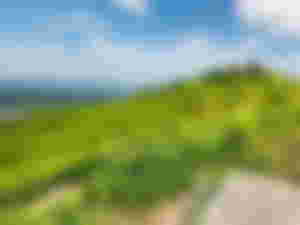 The view at the peak was absolutely priceless! It was endless mountains and very lush greenery. It was so peaceful and quiet too apart from the rustling of the grass. It was like the whole world was on stand still. After we had our fill of the beautiful landscape we headed back down on a different route and headed home. My foot was quite sore and I ended up with 2 bruised big toes with the descent as my fingers dug on my shoes due to the steepness. But I have no regrets.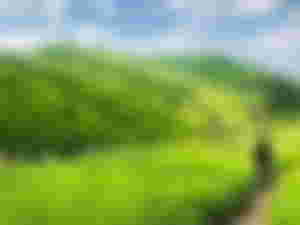 Back when I was younger, I often ask myself why people painstakingly climb mountains purposefully! If the reason was just for the stunning views, they can always just browse photographs and videos, they can even do so in high definition. By doing this, they can forego the sweats, pains, exhaustion, and hardships.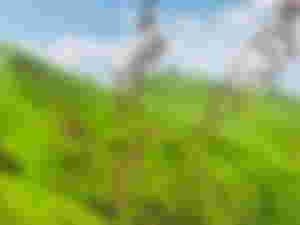 But then I've learnt after that climb, that human beings crave to aspire for something. I've learnt that the vista is always better appreciated when you've endured hardships along the way. The memories of the climb make the view more unforgettable and valuable.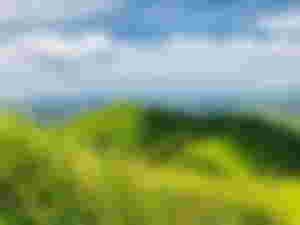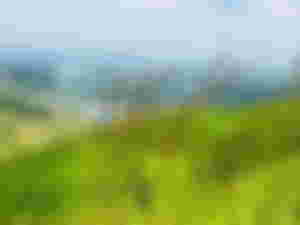 Climbing mountains satisfies a yearning of the heart. Yearning to overcome obstacles and conquer the world. It makes us fall in love with hard work and appreciate life. Yes, we can always take the easy way out, but, we can also persevere for something truly notable!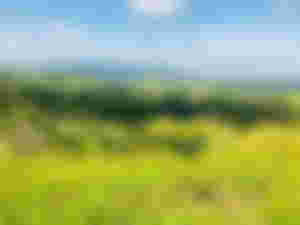 That's all for this article. I do hope you enjoyed the photos. And I hope this maybe inspires you to climb your mountains hypothetically and literally. See you in the next one. ❤️