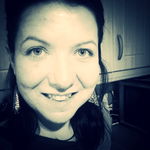 Wednesday, 20th of October 2021
When I first heard about 'Why not acrostic' challenge I was taken by it straight away. Since then many articles popped up here on read.cash and I can't even remember who was the first person I read to try this challenge, so I'll skip tagging people to avoid making a mistake.
Here, in England it has been a rainy day today. I was lucky to catch a few sunrays in between the rain. I managed to enjoy my coffee on my doorstep and also captured my lovely, orange Super Trouper rose this morning, before it started raining for good.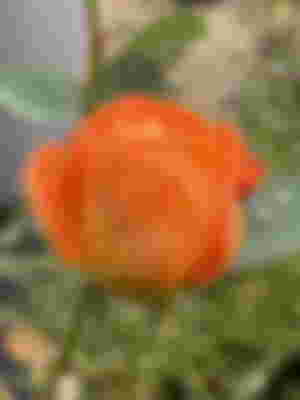 Yesterday was actually when I started to write this article, but between issues with my Axie Infinity game after unsuccessful update and my usual meetup with Tina, I was left with no time to write. But hey ho, here I am writing it today instead.
Needless to say that puppies (Alfie and Dolly) were not impressed that I didn't give them the usual amount of attention. I took my laptop with me as after 1.5 hours of dance classes, I still had to grind some more in arena and adventure to finish my daily quota. Alfie was especially creative, getting behind me on the sofa, he put his paws on my shoulder and bang my head with another paw, cheeky bugger.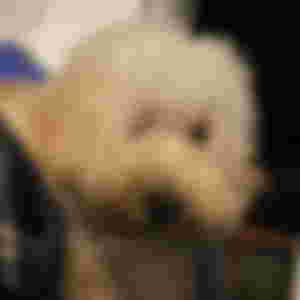 On Tuesday I was meant to start my Skills to Foster training, but in the morning I received a call from the training centre saying that they have to cancel, as all other people had cancelled and I was the only one left, so I had to re-book it for another week.
The good side of it is that I have more time to write and maybe I'll even manage to write a few drafts for next week. I also had time to track and find dips in my favourite SmartBCH tokens and do some crypto shopping.
AxieBCH of course belongs to this category and the price is slightly lower than usual now, so it's a perfect opportunity to get some more of it. I bought 3k AxieBCH at the last dip and then sold 2k of it for the price I paid for 3k, which left me with extra 1k of AxieBCH for free. This is how I am planning to accumulate more and more of it.
Change in the timing of the Skills to Foster training also has a downside of course. The date of my fostering panel is getting closer and closer and this is the last requirement I need to meet before it happens. I would rather get it done sooner rather than later.
Random thoughts come to my mind while I write this article. I expected this challenge to be much easier to be honest, but if I wrote all those random thoughts here, you probably wouldn't be able to make any sense of it. My mind works in a mysterious ways.
Oh well, I'm sure many of you would relate if you tried this challenge yourself. It is fun nonetheless and saves us pondering about what to write today. I do like to challenge myself every now and again.
Some time next month I would like to visit my parents in Poland. It's been over 2 years since I visited them last time and I am really looking forward to spending some time with them and my friends too.
Teeth are the other reason why I want to go to Poland. NHS waiting list for dentist is out of this world and I have couple cracked teeth and one loose feeling. Before covid times, I would always go to Poland once a year and made sure to have my teeth checked and fixed while I'm there. 2 years break from visiting a dentist is bad news.
In the next few days I will be checking all the current travel regulations and hopefully booking my ticket. That's also why I didn't quite like the idea of rescheduling my training for yet another week, but I also believe that everything happens for a reason, even if we are not always able to see it from where we stand.
Closing thoughts: it was definitely fun participating in this challenge. I have a few other challenges to write about too, but first I need to share some good news with you guys. That's an article for tomorrow though.

Until next time 💙