That thing called Friendship
Friendship can be defined in so many ways and for me, the actions between friends could tell how deep your friendship is. Some friendships are profound, some friendships are means of comfort to someone, some might be fake yet some could be genuine too. To tell you honestly, I am not as "friendable" person as you think of me.
To tell you frankly, I am very quiet, I seldom talk to strangers, and I only have an interest in very few topics, in short, I am a very boring person to be with especially if I don't have enough interest in talking to someone. I honestly wonder why and how my friends wanted me to be their buddy.
I remember when my high school classmate confronted me, she said to me directly, that I looked very 'maldita', or a snob in simplest form.
She was uncertain to approach me because she thought I will just ignore her. But she was wrong, she said.
Now that she got to know me better, I am one of the jolliest and most naive girls she met, she added.
So let's just cut it there, I will just leave it there, at least you get to know a little about me as a physical friend. However, what about virtually?
This time, I will answer the questions from @Coolmidwestguy 's article. Thanks to this cool buddy of ours, who saved the day for most of us! 😁
It's part 2 now and I missed the first part though. 😅
So let's start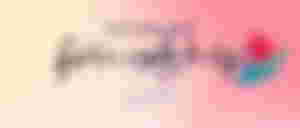 In my case, I rarely see my physical friends presently, maybe we've never seen each for years now, but the friendship I have with them is still here, deep and I still cherish it. While on my virtual friends, though I may not know them personally, I also admire and nurture the bond and the connection I made with them. So, in short, they might have huge differences in some cases, yet I always value the friendship I have with both my physical and virtual friends.
Yes, there's someone in my high school who considered me as his friend when we became classmates during our 3rd year in high school. Darke was a soccer player in the town, yet I admit that he is very friendly and talkative. However, I am just considering him as a classmate and not as a friend because we rarely hang out just like I have with my other friends. And if we talked, it was just simple and casual with some jokes.
But when we became 4th year in high school, we split up paths in our section, and I heard coming from my classmates that Darke kept talking and sharing stories with my other classmates we both became friends and he even courted me. But it was all fake news because it didn't happen.
However, years passed, and when I got my firstborn son baptized, he presented to be his Godfather, I accepted it and now we are good friends for real. 😅
Friendship for me is a kind of history book for both parties. Since there will always be a background story of how this certain friendship was made. And me, I have no time in looking for new friends. Friends cannot be found just by looking for someone or somebody. Friendship is made between people and maybe with the help of fate, and so they meet. 😁 I'll just let it be if there's an opportunity to befriend someone new, why not? Besides, genuine ones always remain. 😊
No, not yet, but I remember during my high school days when group messages and clans on mobile phones were on trend. Since Facebook and other social media are not yet popular those days, we could make friends through texting only by sending a GM or what we called Group Message.
I guess the ones who can relate to this are the '90s babies in the Philippines. 😅
During that era meeting up with a friend met through text was on the rise. I almost meet up with one of my text mates before, but I'm glad I changed my mind. 😅
As of the moment, I couldn't say I am spending enough time with both. However, my virtual friends are easy to connect with these days. Since my physical friends are all busy with their lives and some of them became my virtual friends too because our means of communication now is through messenger. And since I was inactive for weeks in the online world, I seldom get some chitchat with my virtual friends even here on read.cash, or on noise.
***
That's it! Hope you enjoyed this mini article for today before I forget since it's about Friendship, I published a poem about Virtual friends here on read.cash a year ago. I was still new to blogging at that time.
Here's the link:
Virtual Friends: published 2 years ago 😉
Thanks for reading!
Written by: @eommaZel ✍🏻🥀
---