Are You Living Life Or Are You Just Alive(surviving)?.
Good day guys(Ladies and gentlemen), its a lovely day out here today especially cause its weekend I love weekends honestly especially since the days of high school. Where I don't have to go to school on weekends it was nice, cause I never liked school it was hard for me to get along with other kids there.
Anyway today I woke up thinking about my life and how far I have come from my days as a little kid who wanted nothing but to explore the world, but sure of course life had other plans as it always does. I began to wonder am I just or alive or I'm living life.
It's a question I've asked myself a few times and to depict that answer is a bit tasking, so this was how I had the idea to write about "just being alive or actually living life". And trust me there's a whole lot of difference between the two even though one cannot exist without the other. To live life you have to be alive, and being alive is not enough you have to live life also, they go side by side now let's explore what they both are and how they are different.
When I say the word living what comes to your mind?, I take it average person would think breathing, and being able to move, walk and all that. This isn't wrong but its only an aspect of what living
To live is to use your existence, make an impact either in your life or that of your loved ones. Accomplish something significant or at the least try to accomplish something, cause in the end all we can really do is try and some of us succeed some don't but at least we all tried right?(don't answer that it was rhetorical). The mentaining of ones life as the saying goes living life to the fullest.
So yeah living is like a task at life when one exists in this world to keep moving, keep striving, keep pushing forward no matter the cost.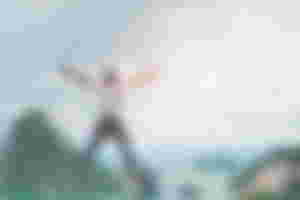 Being alive is a step that comes before living, this should be something everyone or at least 90% of people should know. You cannot luv life if you aren't alive, a dead person cannot live life.
One who is dead it literally devoid of life, many people even so called dictionaries mix up the art of living and being alive, they are different but still intertwined.
So what does it mean to be alive
To be alive is to be filled with life, as the Bible calls it to be filled with the breath of life which is what allows the body to be alive and not decompose, among other things. Someone who is unproductive, not making any impact in his/her life or in the life of anyone else and the person isn't dead, said person is alive yes very well so. You're either dead or alive if you're not dead you're alive and vice

A homeless person living under a bridge not making any impact to society at all and not impacting anything to his/her life is a good example of someone who is alive but not living merely just surviving anyhow they can or better still a mad person(they are just consuming air and for no purpose at all).
Being alive is the first step one takes to live ones life, but being alive alone doesn't just cut it, it is like a waste of that particular existence. Just surviving isn't how one's life should go.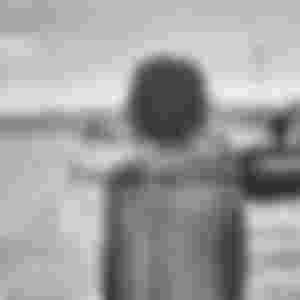 A lot of us out here aren't living we are just surviving.
Now with all that said there's a clear line between living life and being alive, they are both intertwined so much that people seem to believe that they are the same thing but that ain't true. You can even believe you are living life when nope you're just alive(surviving), its what a lot of us do in this country that I'm from, we survive but we believe we are living life and it's technically not our fault.
Everyone should be able to live life, enjoy it and be filled with it, cause in the end one cannot fully exist without the other.
To live life you have to be alive, and to be alive alone isn't enough you have to live life(that is the complete package).
So what area do you fall under? I'd love to see what you guys have to say down at the comment section.... Thanks a lot eveyone I appreciate all my readers, subscribers and most definitely my sponsors.
That's all for today folks, I hope you all have a nice night see you around bye.