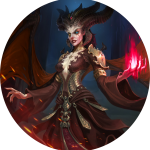 Hello guys!
In this article I will talk about a new swap that I have been testing for a couple of day now, and I'm trying to find if this kind of swap could be better and safer then trading for short term. I do not have the answer yet, but I definitively could explain to you how it works.
Basically, you got 2 option, first one will allow you to farm UME for FREE. The speed rate will vary between 141-285 UME per day. The second one it's to buy UME in order to farm it at a better speed rate around 485 UME per day. In both case the first thing you will need to do is to choose in which pool you want to get in on USwap.

After you will need to add some coins into your TronLink account. Example you want to add $200 into a pool.
Ex. 1 You want to enter the TRX / USDT pool.
-You will need $100 of TRX and $100 of USDT. You can exchange those coins into your Binance account and then transfer it to your TronLink account.
Ex. 2: You want to enter of TRX / UME pool. You can exchange $200 of TRX into your Binance account and then transfer it to your TronLink account. After you get the coin you can exchange $100 TRX to buy $100 of UME.
Once you get all the coins into your TronLink account you will need to add those coins in the liquidity section, make sure you have enough of each coin.
And then you have to stake the coin into the pool you have previously chosen.
At the second you stack your coin into the pool, you will be earning free UME. You can claim your UME earn every single day, or if you wanna wait till the pool end it's up to you. You can also exchange UME in USDT or you can add it in an other pool like the TRX / UME to farm more UME.
To claim your UME just go back into the pool (claim tab) and click claim. It will send it to your TronLink account.
To unstake your coins just go back into the pool (claim tab) click on max and then click on Claim & Unstake. Then you need to remove it from the liquidity in order to get it back into your TronLink account.
You should know before doing this that UME as no value in your TronLink account. You need to go on USwap to exchange it. Today 24/11/2020 UME value was around $114 USD.
Another thing be careful, every time you're doing something on USwap (exchange, add liquidity, remove liquidity, claim your UME) your making a transaction. If you have in mind to claim it every hour, make sure you have enough UME to cover the transaction fee or you will lose some money. My advice claim it once a day or when the pool finish and put it back into a TRX / UME pool to farm more UME and reduced your transactions fees. Yeah, I Love saving money!
If you want a bit more information about this project, I suggest you listen to this YouTube video made by Andreas Kartrud fondator of Eclipcity project including the USwap pools. He tell you step by step how to do it, explain the vision of the project, how they will inject money with online and android games and answer to the question ask by is audience on the live at the end of the video. Really interesting video with a LOT of information in one.
If you have any question about this swap don't be shy to ask in comments and let me know what do you think about this swap?
Next week I will made a post explaining all my earning for this week in this pool, Stay tunes for the next episode !!!
-D
---
* If you want to earn more crypto *
$50 Stellar Lumen - XLM (here)
$6 Algorand - ALGO (here)
$6 Maker - MKR (here)
$6 Celo - CGLD (here)
$10 Bitcoin - BTC (Shakepay here) and (Coinbase here)
Earn money while browsing on the internet with Brave Browser (here)
Reduce trading fees on Binance (here)
---
* Latest Articles *
-What going on with my trades last week? (here)
-Big news for Coin Market Cap (here)
-Binance just release a new product : Battle (full review) (here)
---
If you like ❤️ the content of this article you can put a thumb Up 👍, leave a comment 💬 or donate a Tip 💰 for helping me creating other post like this. Don't forget to subscribe 🛎 to my channel !
Donation : https://app.coinberry.com/donate/09d137423e6