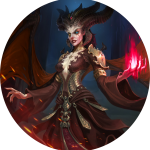 Last week I realized that Binance as release a new leverage x20 feature the ''Battle''. What that mean, you have to bet if the price of the coin you choose will rise up or going down and how many your betting of course. The system will automatically match you with somebody that vote the inverse of you around the same entry point. You can wait till the 5 minutes pass or you can end the battle after the first 30 seconds. At the end of your battle you'll will be rewarded if you win or you will have to pay if you lose. No matter if you lose or win you will win point. The point is growing to achieved the first place in the leaderboard and what ? Win a prize of 2.5 BTC ! Yeah it's really nice !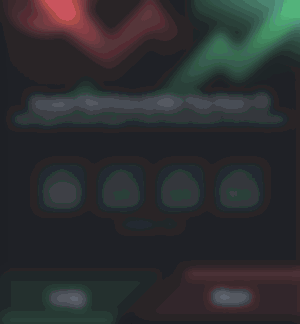 I've been trying it for a couple of hours and tracking down all my trades. Most of them I win but not enough to cover the Binance fee's so at the end of the trade I was loosing my BTC. I didn't try with another crypto, mostly all of my portfolio for the moment is in BTC and the rest as I say in my previous post is all in my staking account because the price is too low to sell it back and I still want to make some interest while it's going down.
In fact I think this is a tricky way for Binance to make a little bit more money while you've playing a game and most of you will not check the balance and realized that you have lost money into a ''Win Battle'' if you don't check your amount of BTC carefully before and after each trade. I was looking at the Leaderboard while I was writing down this article and I found a lot of person that was sharing they're position doing 200% of profit with other altcoins (here). Maybe this is the trick to reduce Binance fee's and get more profit than I personally did.
I would like to know if some of you have made real money with this new battle feature, and if so with which coin did you have to most successful victory ? Let talk more about this crypto game !
For more information about this visit the Binance Support website (here). If you don't have an account with Binance (sign up here)
-D
---
* If you want to earn more crypto *
$50 Stellar Lumen - XLM (here)
$6 Algorand - ALGO (here)
$6 Maker - MKR (here)
$6 Celo - CGLD (here)
$10 Bitcoin - BTC (Shakepay here) and (Coinbase here)
Earn money while browsing on the internet with Brave Browser (here)
Reduce trading fees on Binance (here)
---
If you like ❤️ the content of this article you can put a thumb Up 👍, leave a comment 💬 or donate a Tip 💰 for helping me creating other post like this. Don't forget to subscribe 🛎 to my channel !
Donation : https://app.coinberry.com/donate/09d137423e6