(A pre-pandemic story)
Weekend well spent.., from late night travel, early call time, late night sleep, different rides from here to there, to long hours of walk, to see and explore God's wonderful creations. Exhaustion was not that felt because of the unending story telling packed with laughter as well as additional English lessons.
That was the summary of a weekend which I enjoyed so much..,
For two days, was given the opportunity to discover a beautiful creation at the provinces of Nueva Ecija and Aurora.
I was very thankful for my bestfriend for inviting me in their "hike for a cause" . Hiking is not my deal, but maybe because it was for a cause aside from other reasons that I was not able to travel during my birthday and because of the exhaustion from work, I immeduately agreed to join. I have no idea who I am going with as long as my bestfriend is present, then it's not a problem 😁.
Yes, it was the valentines day and it was a Friday, but since I'm not in a relationship, it's just a normal working day. Hence, after office hours, I rushed at the bus terminal to catch up with the scheduled trip. This means I did already have my backpack with me since the morning 😅.
I remembered a myday post in my Facebook account during that night with a caption that says: "dahil wala naman ako ka-date, alis nalang ako" (and since I have no date, I will just go) ..,
I travelled as early as Friday to be able to catch with the scheduled call time at 5 AM of February 15 at Cabanatuan City, Nueva Ecija. I was the only one coming from Baguio while the others are from Nueva Ecija and most of them will be arriving from Manila. I arrived at Cabanatuan City somewhat past 12 AM of Feb. 15. Asked a friend if I can stay in their place for the night rather than paying for a room which she willingly agreed. She also fetched me from the City to their Municipality and drove me the next day back to Cabanatuan even if it's too early.
The call time was set too early to be able to reach our destination before lunch. I was able to meet the group at the said time but the earliest transportation available was at 6AM.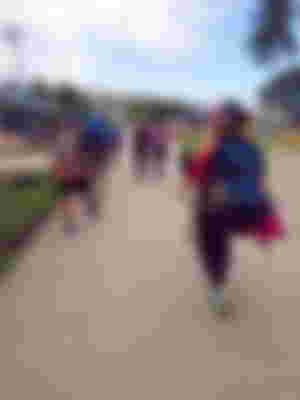 Riding from Cabanatuan to Gabaldon through public van. I already forgot what place that is where we registered and started with the long walk (more than 3 hours) going up to Mt. Sawing Balete.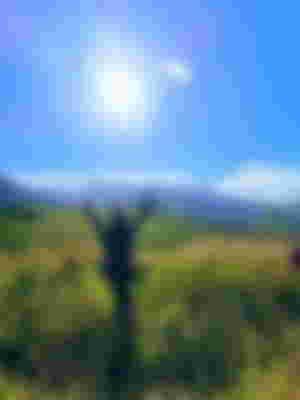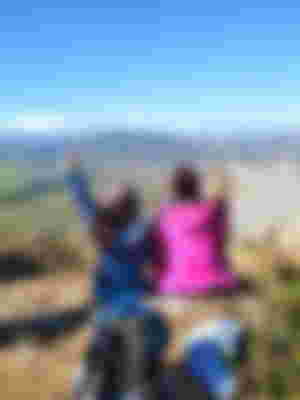 This climb taught me to be strong enough to take care of myself and be open if things get tough
"Each fresh peak ascended teaches something"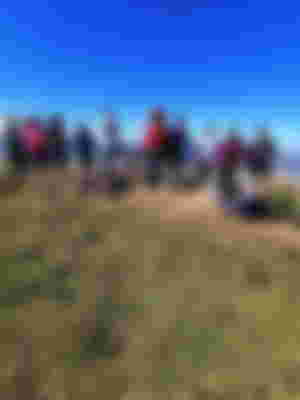 After descending from Mt. Sawi and short rest, we commuted immediately going to Dingalan, Aurora known as the Batanes of the North. After some time, some of the members of the group took boat ride going to the land since they have to go back to Manila. From the 12, only 5 of us stayed at the island for a night.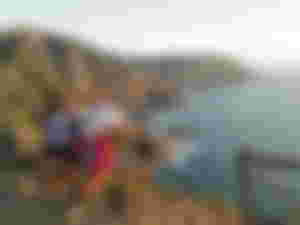 They rented a cottage where we spent the night. I am literally a joiner, everything was prepared by the group, all I have to do is join them enjoy the day 😁
We woke up early again just to climb. When they told us to bring water, but brought my coffee instead 😂. I can't function properly without having coffee yet.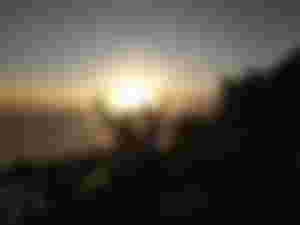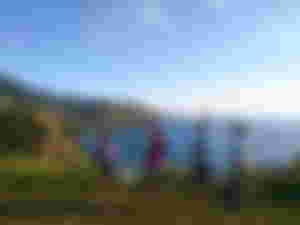 Roam around the island for couple of hours before traveling to the common Tanawan Falls.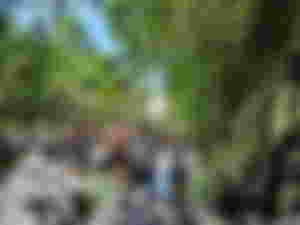 We did have our lunch along the way before going back to Cabanatuan where we parted ways. They went back to Manila while I came back to Baguio. It was already dark when I reached home. Tired physically but recharged emotionally.
#FirstClimb #PostBirthdayCeleb #appreciatinggodscreation #ClimbForACause #TravelDiaries
---------------------------
Hi!
I'm Dolor
- not a writer nor a blogger just a life wanderer who wanted to share travels, experiences, and learnings 😘
- hope you can join me wandering next time 😉
This was my last travel before the onset of the pandemic. How about you, where did you go before lockdown..?