Watching Korean dramas is my guilty pleasure. I especially like the historical period dramas, during the Joseon period. I have published a few detailed reviews of K-dramas here on Read.Cash. But I also shared some quickie reviews on Noise.Cash, which I am recapping below.
If you have not watched these you should add them to your watch list.
If you have watched them, let me know if enjoyed them too!
The main character is a feisty little innocent girl who is fiercely loyal to her family and friends, but has the courage, inner strength and determination to break with tradition, and find her own way in a cruel world that is not a very nice place for a low-born; especially not a low-born young girl.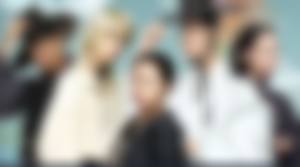 (2) Dong Yi (2010)
This series is 60 episodes, with an extraordinary cast, and based on a true story. It is a real life love story between a king and a woman he took to be his concubine: Dong Yi (played by Han Hyo-joo) and King Sukjong (played by Ji Jin-hee).
(3) Chuno (Slave Hunter; 2010)
Plot Summary: Two men really love a woman and there's a cute royal baby that gets thrown in the mix.
There is a lot of stuff going on.
- The typical love triangle story and more love stories.
- Freedom fighters: Slaves who dare to fight to be free.
- Super seriously evil wicked government officials.
- The Chinese were the good guys. (Huh? That's a switch.)
- Ordinary people just trying to live ordinary lives.
- Intense fighting scenes. Loved the action!
- Awesome soundtrack!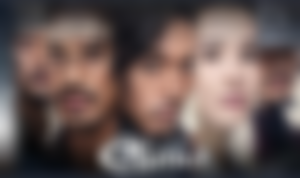 It's a love story with a bold and daring hero who is not only an expert swordsman, but knows how to handle a pistol and a rifle. His love interest is an intelligent woman whose father is a scholar and allowed her to learn (although she had to dress up like a man to attend school). They both dream of their country, Joseon, as a land that will one day be populated with free people. His enemies thought they had killed him, but he was saved and taken to another country. He returned to Joseon with a new identity, and determined to settle old scores. The first time his beloved sees him again, she faints. He may be wearing different clothes and using a different name, but he still looked to her like the man she loved. She thought she had seen a ghost.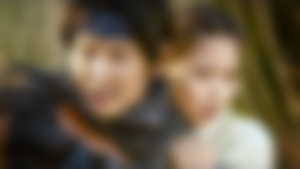 (5) The Flower in Prison (2016)
A baby who was born in a prison turns out to be a princess. But before she learned her true identity she was taught by a martial arts master and first learned how to kick butt!! It's a handy skill to have if you're going after the bad guys who caused your mother's death. The main character is Ok Nyeo played by Jin Se Yeon who is on my list for favorite Korean actresses.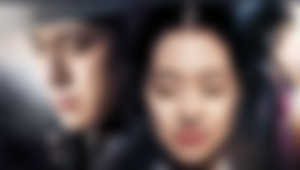 A young prince witnesses horrific bloodshed and commands that it be stopped. Since he is a small child, his command is disregarded and he is returned to his father; only to learn that it was his father who ordered the bloodshed. To add insult to injury, his mother is "accidentally" killed (really she was murdered). From that day forward, he not only hates his father, HE HATES EVERYBODY! Everybody except his close friend. He was forced into a marriage of convenience. His wife, the princess, becomes pregnant by another man. In an effort to cover this up, the father-in-law (the father of the princess) attempts to kill the prince. The attempt fails. Trying to escape his assassins, the prince falls down a slope and hits his head. A poor man finds him, takes care of him as best he can while he is unconscious. When he regains his consciousness, he does not remember who he is. The poor man tells him that he is his daughter's husband-to-be and that they must marry immediately or his daughter will be flogged.
For 100 days, he lives the simple life of a commoner and falls in love. He is found by his father-in-law and brought back to the palace. His memory has not returned. But slowly bits and pieces of incidents from his past, like puzzle pieces, begin to come together. His story begins … AGAIN! He realizes who he is and what he needs to do. He also knows what he wants to do. He wants to marry the woman he fell in love with as a commoner, who is also the little girl he met when he was a child and had promised he would marry some day.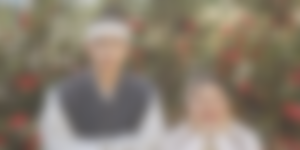 (7) Queen: Love and War (2019)
A young prince meets and makes friends with a nobleman's daughter, when they were children. An accident happens on a boat and the girl he met is tossed overboard. Her father believes that she drowned. Her sister grows up and the prince, now king chooses her to be his bride; not realizing that she is the twin sister and NOT the girl he met when he was younger. Corrupt officials arrange to have both King Lee Kyung and his queen, Kang Eun Bo, assassinated on their wedding day. They succeed in killing the sister but the king miraculously comes back to life. The people are terrified of him. How can he possibly come back from the dead? The twin sister realizes that her sister has been murdered. She takes her sister's body and secretly buries it. Then she returns to the palace AS IF she has also risen from the dead, just like the king. The king not knowing that she is the young girl he had met as a child, also believes his wife has come back to life. However, the twin sister's main purpose for returning to the palace is to discover who murdered her sister. For all she knew, even the king may have been involved. But she eventually realizes his innocence and falls in love with him. The problem is that she has already deceived him into believing that she is the one who died. This makes their personal relationship very complicated. As if life in the palace wasn't already complicated with all of the scheming, conniving, ruthless, greedy politicking that was going on. Oh! Did I mention the prophecy?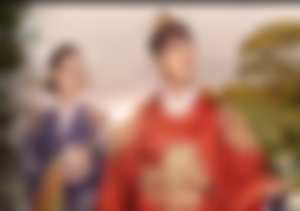 ►(8) Rookie Historian Goo Hae-ryung (2019)
Goo Hae-ryung is a female historian. Prince Dowon (or Yi Rim) is a young prince who has been sheltered from the outside world. These two main characters are adorably cute! But they have had some tragedy in their young lives. They both lost their fathers through violence. Of course, the adults around them try to hide the truth. But the two of them trying to uncover the truth makes for a good plot.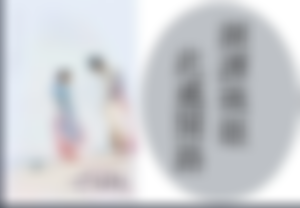 ►(9) My Country: The New Age (2019)
The time is during the transitional period between the end of the Goryeo dynasty and the beginning of the Joseon dynasty, which is why it is "The New Age". A king, princes, military leaders, all engaged in a power struggle to build a new country. Seo Hwi and Nam Seon-ho are two childhood friends have the power of their friendship "tested". Things happen to them, they get separated, and become enemies due to a misunderstanding about "my country." One of them decides his country is "the country of the abandoned".
(10) Bossam ~ Steal the Fate (2021)
I learned a new word and a new custom.
"'Bossam' in the Korean title refers to a customary remarriage procedure that took place during the Joseon period. At that time, a widow could not remarry. A single man or widower would kidnap the widow and marry her. Some of the kidnappings were agreed upon in advance and others were by force." (Quote Source: https://asianwiki.com/Bossam:_Steal_the_Fate)
Here's the story. Two friends earn their living by kidnapping widows. It's a steady paying job because … evidently, a lot of widows want to be kidnapped and remarried. However, there is one widow who does not have this on her mind. She just happened to be sitting outside and the kidnapper happened to go to the wrong house and … uh oh! … she is accidentally kidnapped. You think this problem is easy to solve. The guy made a mistake, so all he needs to do is take her back home. Right? WRONG! The lady who was kidnapped turns put to be a princess. Her father, the king, wants to see her. Since her father-in-law did not know how or why she disappeared or where she was, HE LIED! He told the king his daughter committed suicide, having died from the grief of being a widow. The king finds out that his daughter is alive and wants to use this fact to trap the father-in-law and get rid of him for treason. The father-in-law also finds out she is alive and the entire series is him trying to have her killed so that he doesn't get caught in his LIE!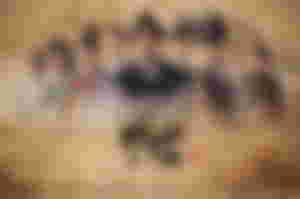 ► = Netflix Original Series.

So that's my 10 K-dramas that are binge-worthy. There are more to come!
INTERESTING FACTS:
Chosŏn means "The Land of the Morning Calm."
Interested in knowing something about the real history, as opposed to historical fiction? Learn more: "The Role of the Joseon Dynasty in Korean History | ThoughtCo'". Sponsors of cmoneyspinner
Enjoyed this article?
Earn Bitcoin Cash by sharing it!
Explain
...and you will also help the author collect more tips.