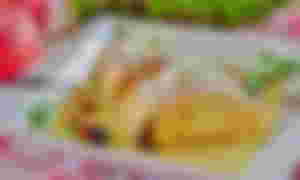 I was perusing the feed on Noise.Cash and came across a wonderful post discussing Austrian and Hungarian food. The poster said the magic word. STRUDEL!!
This post motivated me to go on a hunt to find the recipes.
I easily found a recipe for Austrian strudel. But when I tried to search for the Hungarian "equivalent" … oh my goodness! There's like a bazillion food blog posts for Hungarian desserts and other recipes. I didn't know what to pick. It was so funny. One of the search results was another person searching for the same thing I was searching for. LOL.
Anyway! I try to narrow down the search using words "savory" or "chicken". This was the result.
Polish, Hungarian, and Croatian, Strudel Recipes
Hungarian Food: 21 Traditional Dishes to Try in Hungary or At Home — DirtCheapFlights
One thing leads to another.
The food looked so good, this research made me wonder if there were any Hungarian restaurants in Austin, Texas USA, where I live. Austin is known for its "foodie scene". Guess what!
Yes. There are a few restaurants. You can just check Yelp. But this find is much more interesting. It turns out that there is a 3rd generation Hungarian strudel maker in Bath,Texas. They make "authentic Hungarian strudels".
"Ninety six rotating varieties include sweet selections such as apricot crumb, blueberry lemon cheese, Boston creme, carrot cake, Oreo cookies and creme, pineapple upside down cake and tiramisu; and savory creations such as barbecue pulled pork, chicken pot pie, Mediterranean, pastie, shrimp egg roll, taco and white broccoli garlic pizza."
Sounds delicious!
Hungary in Bath? Third generation strudel maker serving up nearly 100 sweet and savory varieties of hand-stretch pastry — The Morning Call
* * *
It takes about 3 hours to drive to Bath from Austin, Texas, the state's capitol. Evidently, Texas has a program called "Adopt a Town". It's an effort to preserve vanishing cities, towns, and history of Texas. This town at one time had a little less than 50 residents in the 1800s and by the 1990s there was only a church and a cemetery. If you want to, you can "adopt" this town. I found a reference to this town in a poem which is basically said 'If you blink when you go past, you'll miss it!'. LOL.
I could barely find any detailed information about this town, which is why I'm surprised that a young woman would want to open up her business there. But what can I say? Some people are "visionaries". They see things others can't see. She says she has a loyal customer base. I say … Kudos to her! If she can carry on with her family's traditions, meet the challenges of operating a woman-owned business, and become a successful entrepreneur … mo' power to her!!
That's it! That's how I found the magical connection between Hungary and Texas. Sponsors of cmoneyspinner
If You Liked This, You Might Also Like:
Let's Go to South Africa for Some Indian Food
8 Texas Cities to Visit or to Live
Did You Know There is Such a Thing as a BLUE MUSHROOM?

Read.Cash Community: Foodies Corner
Noise.Cash Channels: Recipe Sharing; and Herbs and Spices