"Don't matter where you came from. If you die a Texan that's what counts!" -Unknown
Even though I don't know who said that, I do know that it's a genuine sentiment. Texans LOVE Texas! On the local KVUE news report for February 7, 2022, the reporter mentioned that a recent survey revealed that while other people in other parts of the country are looking to relocate, the people in Texas are happy to stay in Texas. An article published by Bloomberg Business stated that Texas Plans to Become the U.S. Bitcoin Capital. Can Its Grid, Ercot, Handle It?. YES!!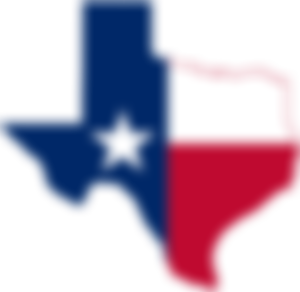 At one time, Texas was its own country. It was called the Republic of Texas. It was a part of Mexico but the people gained their independence on March 2, 1836.
There was a war and a treaty and a US president who wanted to expand the US borders and after certain historical events transpired … on December 29, 1845, the Republic of Texas became the State of Texas, the 28th state added to the United States of America.
Several years back Forbes magazine published a TOP 10 List of cities considered to be "economic superstars" or "boom towns". They were recognized as a "superstar" because compared to other US cities they had comparatively low housing prices, experienced an increase in new jobs, and somehow managed to keep their economies afloat. The Forbes List of 10 included 4 Texas cities.
1) Austin (the state capital)
2) San Antonio
3) Houston and
4) Dallas.
Not surprised that these Texas cities were on the list. Forbes published the list in 2011. These cities are still being talked about and even more Texas cities are being added to the list of Top 'Boomtowns' in the US.. Several major corporations left California and moved to Texas. ("How Texas attracts big businesses, billionaires from California | CNBC")
MY PERSONAL PICKS: I would also add 4 more Texas cities to this list. Visit for vacation and/or relocate or retire there.
1) GREENVILLE, Texas, is the "cotton capital of the world". Not much else ro say about it. It's kind of quiet and laid-back.
6) GRAPEVINE, Texas, has several wineries because they grow a lot of wild mustang grapes and somehow they've managed to earn the title "Christmas Capital of Texas®".
7) CORSICANA, Texas, is the first Texas oil boom town and is designated as an official Texas Main Street City. "... the Texas Main Street Program has … become one of the nation's most successful preservation programs, inspiring new communities to join the program annually to restore and revitalize their historic downtown districts."
8) ATHENS, Texas, is the "Black-Eyed Pea Capital of the World". J. B. Henry, an Athens businessman came up with the idea to market black-eyed peas as "Good luck peas". Since then Texans always eat black-eyed peas on New Year's Day for good luck! Athens is a Certified Retirement Community.
I picked these cities because they are all close enough to Dallas, Texas. Many people get jobs in Dallas, Texas, but they don't want to live there. They are content to commute a couple hours going to and from work.
Distance from Dallas, Texas to
* Greenville ~ 51 miles OR 55 minutes
* Grapevine ~ 25 miles OR 30 minutes
* Corsicana ~ 55 miles OR 56 minutes
* Athens ~ 72 miles OR 1 hour 11 mins
I totally understand this because when I worked in Austin, but lived in Round Rock; which was a 30-minute drive, one way. Some of my friends who worked in Austin, lived in San Antonio and they commuted 1 hour and 15 minutes, one way.
I currently live in Austin, have lived in Houston, and visited San Antonio and Dallas. They are pretty cool cities! Out of all of them, I would say that Houston has the most cultural diversity. For example, in a state where people are known to drink black coffee by the gallon, Houston has Japanese Tea Gardens.
FUN FACT: Why is Texas called the Lone Star State?
"Texas's nickname pays tribute to the Lone Star flag, which was adopted after Texas became independent from Mexico in 1836. Texas was an independent republic for ten years before accepting annexation to the United States, and the flag reflects the pride and go-it-alone spirit that is still part of the Texas way of life." (Texas Facts - The Bullock Texas State History Museum)
CELEBRITIES WHO LIVE IN TEXAS? Matthew McConaughey, Elon Musk, Selena Gomez, Tommy Lee Jones, Sandra Bullock, George Foreman, Demi Lavato, Kelly Clarkson, Luke Wilson, Willie Nelson, and more!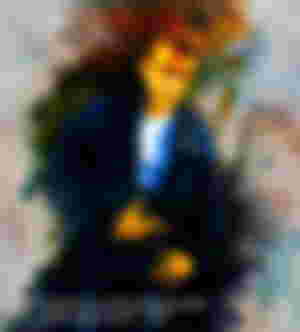 MORE QUOTES ABOUT TEXAS:
"I want to be a Texan 24 hours a day." -James Dean (James Byron Dean (1931 – 1955)
"The folks in Mississippi are saying, 'Thank God for Texas.' " -Kinky Friedman.
"Texas is a state of mind. Texas is an obsession. Above all, Texas is a nation in every sense of the word." -John Steinbeck
"There's no better place than Texas to start over." -John Connelly
(A rather comical quote lifted from a James Bond novel.)
"Bond reflected that good Americans were fine people and that most of them seemed to come from Texas." -Ian Fleming, Casino Royale
If You Liked This, You Might Also Like: Sponsors of cmoneyspinner
Enjoyed this article?
Earn Bitcoin Cash by sharing it!
Explain
...and you will also help the author collect more tips.