If you have read some of my foodie luv articles here at Read.Cash, you'll know that I am not a trained chef, nor a qualified food historian, or even a professional food blogger. I just love food!!
Ginger is a spice I learned about from a friend who is Japanese. I told her that I tried to cook Asian food but there always seemed like something was "missing". She asked me if I used ginger in my recipes. 'Ginger?', I thought. That's what was missing. I had never used ginger in my cooking. But once I tried it, there was no turning back.
My first two articles about ginger published on this platform are:
This article shine the spice spotlight on: Blue Ginger or Galangal or Galangl Root (also called Thai ginger or Siamese ginger).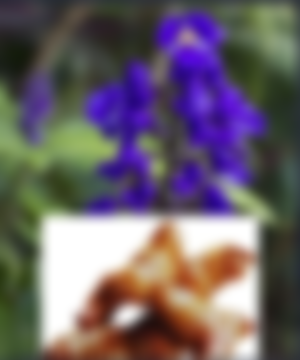 One of my favorite Asian TV chefs is Ming Tsai. He had a restaurant called Blue Ginger, which sadly, closed in 2017, even before the COVID-19 pandemic. I never really thought about the name of his restaurant until I learned that there is a plant called "blue ginger". It is not in the ginger root family but it looks like ginger; and its stems have beautiful blue flowers. So people call it "blue ginger". If you accidentally put blue ginger (or galangal) in your recipe thinking it is ginger, you'll know as soon as you taste it that you made a mistake. Although, you might not mind the difference in the flavor. 😊
This tropical plant is native to Indonesia and is a seasoning that adds flavor to numerous dishes of Southeast Asia. Blue ginger is used as a ornamental plant for home or garden; as well as a cooking ingredient; and like most herbs and spices, it has various medicinal purposes.
REFERENCES:
Thanks for reading.