I love FOOD and FLOWERS. I don't know that much about flowers. 🌹🌹 But I know a little bit about food. 🍔🍕🍟🥙🥝🍆🫒🍳 I enjoy sharing my love for food everywhere. I'm not a chef, or a professional in the food and beverage industry. So since I'm not an "expert", I describe myself as a "foodie".
When I say I share everywhere, I'm not kidding. I publish blogs, micro-blogs, and newsletters; maintain multiple food-related social media accounts; and several months ago, I started sharing food-related content on both Read.Cash and Noise.Cash.
🍅 I have published several "My Foodie Luv" articles on Read.Cash (link to my first post ~ My Foodie Luv: Sweet Potato).
🍅 I maintain 2 channels on Noise.Cash
~ one channel for Recipe-Sharing and
~ another channel has content about Herbs and Spices .
* * * *
I decided to create my first Community on Read.Cash.
It's called "Foodies Corner" .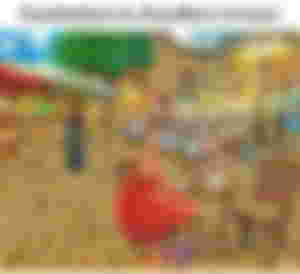 If you have published articles sharing recipes, cooking techniques and tips, food history, restaurant reviews, recommended food blogs or vlogs, or similar content, you are invited to Submit your writings to the Foodies Corner Community.
Thank you in advance for your participation.

Sponsors of cmoneyspinner