How I Received BCH From ForumCoin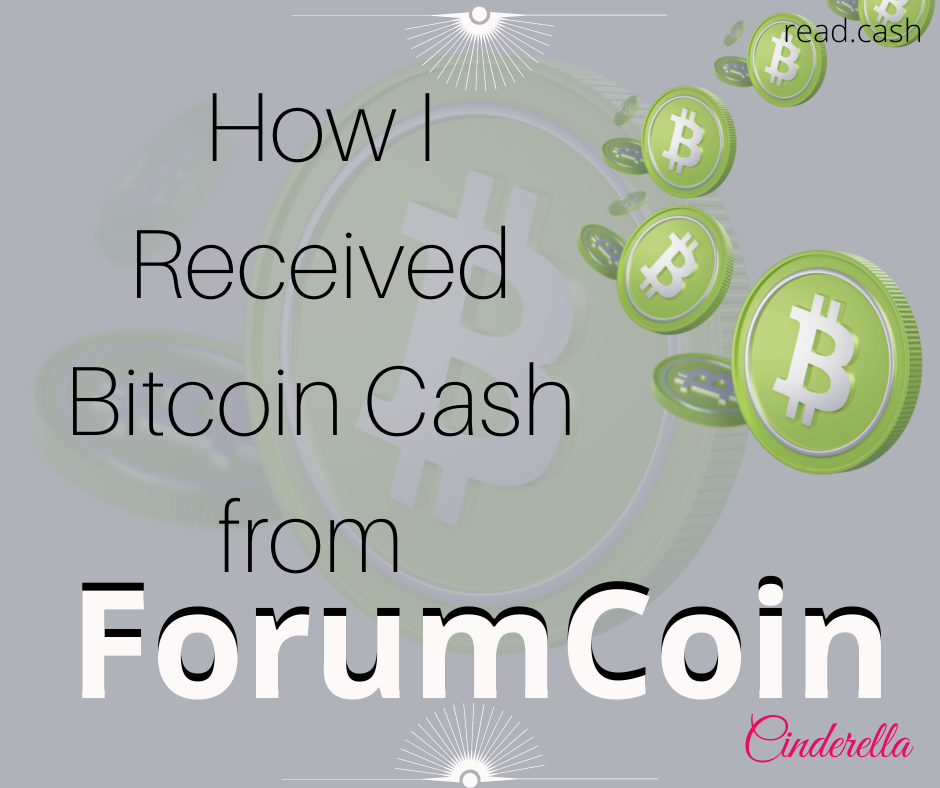 With more than a month of exploring the read.cash platform, I have known that many of our friends here are already earning Bitcoin Cash not only from the site itself but from different sources as well. I've read about earning through trading, faucets, and other writing sites. Of course, let us not forget noise.cash which is indeed a great platform.
Now, here's another community where I spend most of my free time. I joined the site on October 2017 and until now I am actively participating in the discussions. Though I must admit that there are times when I could not visit the site due to other concerns that I need to attend to.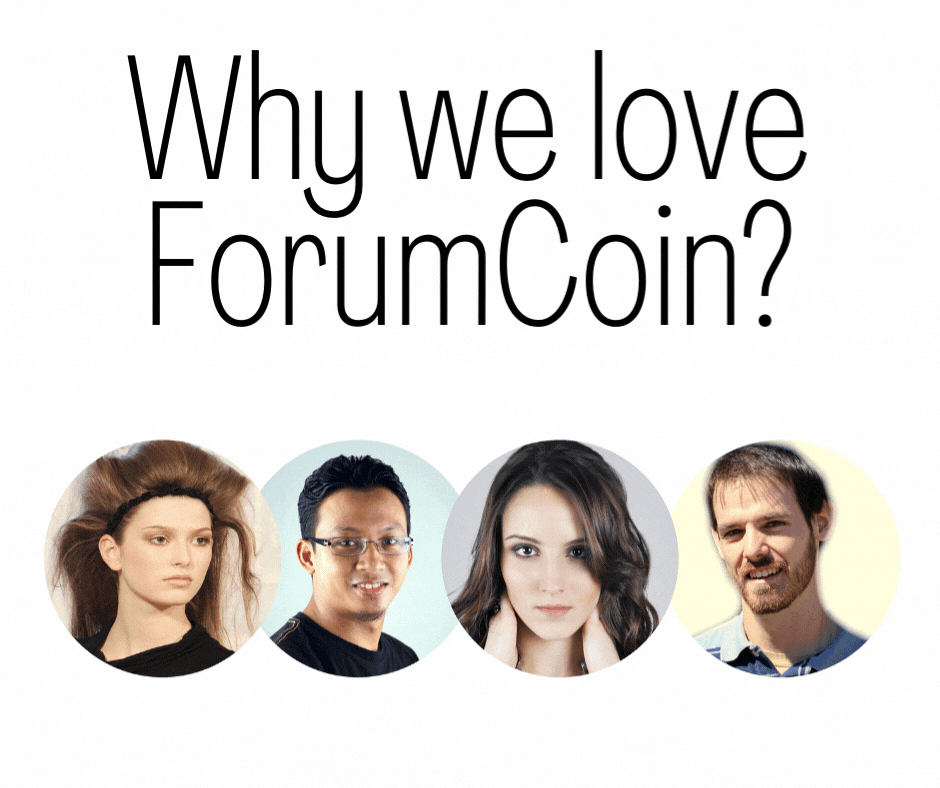 The site is Forum Coin. It has been around for some time and there are three things that attracted me and made me stay with it for almost 5 years. First thing that attracted me to the site is the simple layout. Second, the owner, Fergal who is very kind and accommodating. Third, the members who are equally helpful and supportive.
We see to it that we share things that we think could be beneficial to other members. We share ideas, opportunities and strategies. It's a very friendly environment and should I say toxic-free. This is the reason why this is also my run-to site whenever I feel disoriented and stress.
The site has five (5) forum areas where members discuss things. This is what makes the site more organized.
The Business, Money and Wealth Forum or the BMW Forum is the busiest area in this site. This is where we present and discuss business-related and earning money opportunities. If a member discovered something that could help other members, we share it in this area. There were a lot of earning opportunities that I discovered through this area including noise.cash and read.cash.
Members are sharing their experiences on a specific site and they help other members by giving strategies that worked for them.
We also talk about our day-to-day activities and we post it in this section. We share personal experiences here, what happened within the day and a lot of things that are not related to earning money or business.
If you have topics about new technology that is worth sharing, there is a proper forum for that. Tech savvies post technology-related topics in this area.
Since many of the members here are bloggers and web developers, there are also as designated area for this topic. If you encounter issues on your blog or website, you post is here so other members with ideas can help you.
The site has a special rate for submitting articles and tutorials. You can submit long contents in this area and you will received a higher reward.
If you are aiming to earn big, I would say, Forum coin is not for you. But if you want to gain additional knowledge and more friends for that matter, I would suggest that you try ForumCoin. Perhaps not monetary but you will gain a lot of knowledge from this platform.
The site paying 1.5 forum coin per post in the areas of Business, Money & Wealth and Webmasters Questions, Discussions and News and New member Introduction. Other sections pay as well but with smaller amounts.
The site is giving the member a certain amount in forum coin every time we post a new topic or make a reply to the existing topics on the site. Once we reach 500 Forum coin, we can use the amount to buy the following items.
$5 PayPal for 500 forumCoin – official

Amazon Vouchers – official

Domain Names – official

Bitcoin

Ether

Website Hosting

Sponsored Tweets & Social Media Promotion

Forum signature – official

Advertising and links to your Site

Tarot Card Readings

Websites

Graphic design

Content for your Website
I used to withdraw via PayPal, however, due to some transactions I recently made, my account was compromised. My PayPal account was permanently limited. From what I read online, there is no more chance of recovering my account once it is permanently limited.  When I was about to withdraw from the site, I didn't see the Bitcoin and Ether option.
Good thing the site has an Ad Section where members can sell or exchange anything.  So, I posted my concern there. I said that I am selling my Forum Coin for Bitcoin Cash. Within the day another member made an intent to buy the Forum Coin and asked for the address. A few minutes later, the BCH payment was already in my Coins.ph account.
Forum Coin is a great place to explore if you are looking for a supportive community and information about other online platforms. With a helpful and friendly community that would always extend help for others.
This is the only platform where I stayed for a long period of time and would continue to be active as long as the site permits.
Disclaimer:
The content of this post are not for promotional intent rather for informational purposes only and should not be considered as a financial advice. Similarly, the opinions I have shared are of my own and does not in any way represent the organization I am currently connected with.
I would like to extend my thanks to my sponsors. I wish you more success with read.cash
and with other projects you currently have.
Source of information: ForumCoin (not a referral link)
Want to earn from writing? Join me in read.cash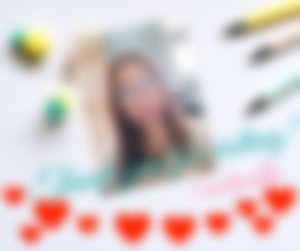 Lead Image edited via Canva
Written for read.cash by Sharon S. Lopez (cinderella) June 12, 2022. All rights reserved.