My first time out on the street as a Bitcoin Agent [ENG-ESP]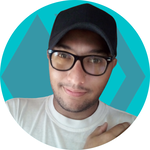 Recently, I told you that I have started my journey with the great group of Bitcoin Cash Latam. So today, together with a colleague who has more time with this team and who does the adoption work in the city where I live, I went out to adopt stores in the city center.
So I must say that I have officially started my outreach and education activities about Bitcoin Cash and about the Bitcoin wallet, and in this opportunity I want to express my first impressions about this work. I feel that many people need to be educated for there to be a real mass adoption, which is what we want, because despite the fact that Venezuela is the South American country where more Bitcoin transactions are made per day, there are many people who think that cryptocurrencies are Ponzi scams or pyramid schemes. Therefore, I think it is essential to start by approaching the person or the establishment from education and let them know that this BCH Latam project proposes to viralize BCH as a payment method on a social level.
Although I can be a little shy, I was not afraid to talk to people in commercial establishments, in the first establishments where my partner and I went, she started and I feel that she has very good performance when communicating the message. I think she has done a great job in the city by adopting hundreds of establishments, I hope that in the coming months many more will join now that we are two people addressing commercial establishments.
We talked about several things and one of them is to start promoting talks and to be able to educate people, show them that cryptocurrencies are not a scam or Ponzi schemes or something pyramidal, but they are real money, in short they are virtual money that proposes a new way of living and thinking the economy thanks to blockchain technology and web3.
Soon I will continue commenting on my experiences and experiences. I hope you are feeling well.
Translated with www.DeepL.com/Translator (free version)
________________________________________________

________________________________________________
Recientemente, les comenté que he comenzado mi andar con el grandioso grupo de Bitcoin Cash Latam. Así que hoy junto a una compañera que tiene más tiempo con este equipo y que hace el trabajo de adopción en la ciudad donde vivo, salí a adoptar comercios en el centro de la ciudad.
Así que debo decir que oficialmente he comenzado mis actividades de difusión y educación sobre Bitcoin Cash y sobre la Bitcoin wallet, y en esta oportunidad quiero expresar mis primeras impresiones sobre este trabajo. Siento que hay que educar a muchas personas para que haya una verdadera adopción masiva, que es lo que deseamos, porque a pesar de que Venezuela es el país suramericano donde más transacciones Bitcoin se hacen por día, hay muchas personas que piensan que las criptomonedas son estafas Ponzi o planteamientos piramidales. Por ello, creo que imprescindible comenzar abordando a la persona o al establecimiento desde la educación y hacerle saber que este proyecto de BCH Latam lo que propone es viralizar a nivel social el BCH como método de pago.
Aunque puedo ser un poco tímido, no tenía temor de conversar con las personas de los establecimientos comerciales, en los primeros establecimientos donde fuimos mi compañera y yo, ella comenzó y siento que tiene muy buen desenvolvimiento al momento de comunicar el mensaje. Creo que ha hecho un gran trabajo en la ciudad al adoptar cientos de establecimientos, espero que en los próximos meses se sumen muchos más ahora que somos dos personas abordando establecimientos comerciales.
Conversamos sobre varias cosas y una de ellas es el comenzar a promover conversatorios y poder educar a las personas, mostrarles que las criptomonedas no son una estafa o esquemas Ponzi o algo piramidal, sino que son dinero real, en resumen son el dinero virtual que propone un nuevo modo de vivir y pensar la economía gracias a la tecnología blockchain y la web3.
Pronto les seguiré comentando sobre mis experiencias y vivencias. Espero se encuentren muy bien.