Behind every successful man stands a woman. This saying could best be copied to Albert Einstein's first wife, who herself was a talented mathematician and physicist even though she never published a single scientific paper.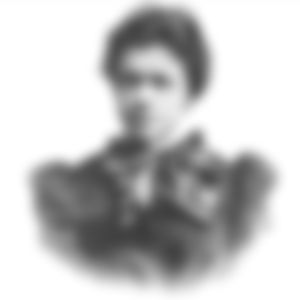 At a very young age, she showed a penchant for learning and the natural sciences, so her father provided her with an education that was beyond the reach of most ladies of the time.
She received a special permit to enroll in the "Royal Classical High School" in Zagreb in 1891, which at that time was attended only by boys, but also to listen to lectures in physics.
She moved to Zurich in 1894 where she enrolled in medicine, but after only one semester she transferred to the "Polytechnic" (Eidgenössische Technische Hochschule) where she passed the entrance exam without major problems.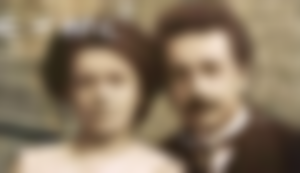 She was the only woman in her six-member group, and she attended classes with Albert Einstein, with whom she quickly became friends. With her male colleagues, she listened to classes in advanced mathematics, experimental physics and astronomy, and received excellent grades in these unusual subjects.
However, she was forced to discontinue her academic education in 1901 when she learned that Albert and she would become parents. Since Albert did not have the money to marry Mileva and support the child, he went home to Vojvodina.
In early 1902, she gave birth to a daughter, Lieserl, but it was never discovered what had happened to her. It is assumed that the baby died shortly after birth from scarlet fever or that it was given for adoption.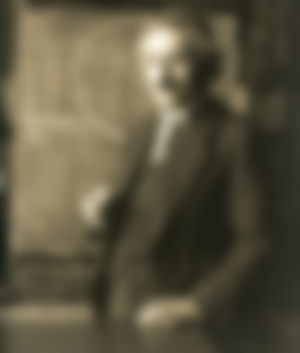 After Albert Einstein got a job at the State Intellectual Property Office in Bern, in 1903, Mileva and Albert decided to legalize their relationship. A year later, they had their first son, Hans Albert, and in 1911, a son, Eduard.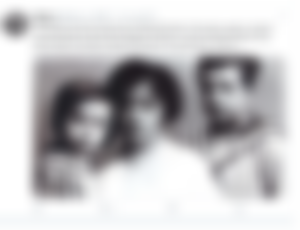 Eduard's health was of particular concern to his parents. The boy was prone to illness from birth and often knew to cry for no reason. In a letter to a friend, Albert wrote that he was sure that his son would not be able to "grow into a healthy person".
And, there were more and more quarrels between parents… Both boys had a hard time accepting their parents' divorce in 1914. Eduard was only 4 years old at the time. They lived with their mother until Einstein remarried - his distant cousin with whom he was in love as a boy.
Mileva continued to take care of the children and for a while it seemed that Eduard would overcome his problems. For a start, he showed exceptional intelligence - at the age of six he read Shakespeare, and soon Kant, Schopenhauer, Plato…
As he grew up, he became interested in psychiatry, and especially in the work of Sigmund Freud. Yet as time went on he found it increasingly difficult to bear the burden of his father's glory.
- It is difficult to have such an important father, because you feel unimportant and insignificant - he pointed out on one occasion.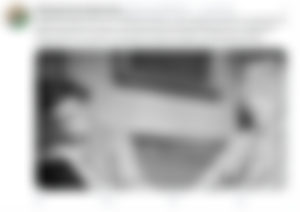 When he was 20, Eduard first tried to kill himself. They say the cause was a girl's unrequited love. He was admitted to the hospital and shortly afterwards was diagnosed with schizophrenia.
Mileva, on the doctor's recommendation, then placed him in a mental hospital in Zurich and, this decision proved fatal! Cruel treatments in hospitals of this type at the time only worsened the mental state of young Eduard. After only two weeks in this institution, he could no longer read, had longer conversations, and increasingly lost his mental abilities.
It is not known if and how often Albert came to visit his son, but after 1933 he could no longer do so. When the persecution of Jews in Germany began in 1933, Einstein emigrated to the United States, where in 1938 his older son Hans Albert arrived with his family. Mileva stayed in Zurich with the sick Eduard, surviving with math and piano instruction.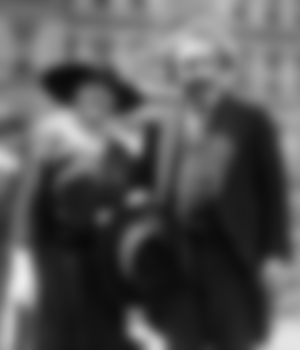 His second wife Elsa said that his son's health condition worried Albert a lot. He allegedly planned to bring his son to America, but his mental state, and later the war, prevented that.
Edward never saw his father again. Mileva had to sell two houses due to debts arising from his treatment. Allegedly, in the later disputes between Mileva and Alberta, Eduard served as a "debt for undercutting". In one correspondence, Albert demanded that Mileva return some money to him and threatened to expel Eduardo from the will if he did not do so.
Mileva Marić-Einstein, a mysterious woman in the shadow of a genius, never realized her scientific ambitions: forgotten, poor and lonely, she died in Zurich in 1948, and after that practically no one cared about Eduard anymore. He ended his life alone and abandoned, within the walls of the Burgelci psychiatric asylum in Zurich. He worked as a hospital gardener and died in 1965 at the age of 55.