Gatare i vidovnjaci pljačkaju naivne građane. Kada društvo moralno zaglibi, ljudi ohrabrenje i spas traže kod 'vidovnjaka'
---
Fortune tellers and psychics rob naive citizens. When society is morally entrenched, people seek encouragement and salvation from 'psychics'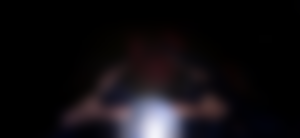 Financije, zdravlje, veze, ljubav? Posao, prijatelji, obitelj? Vode vas naši savjetodavci - astrolozi, vidovnjaci, iscjelitelji - inače najbolji stručnjaci. Imamo više od sedamdeset tisuća zadovoljnih klijenata, sredit ćemo i vaš život. Tako otprilike zvuče oglasi raznih proricatelja budućnosti, bilo da su na televiziji, teletekstu ili internetu.
---
Finance, health, relationships, love? Work, friends, family? You are guided by our advisors - astrologers, psychics, healers - otherwise the best experts. We have more than seventy thousand satisfied clients, we will take care of your life as well. This is roughly how the ads of various prophets of the future sound, whether they are on television, teletext or the Internet.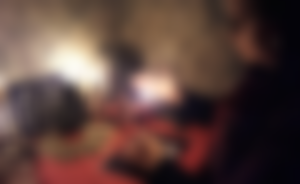 Uglavnom osobe koje traže pomoć su u stresu, pribjegavaju magijskom načinu razmišljanja. Takva osoba teško prihvaća patnju, a za probleme ne nalazi racionalna rješenja. Lakše je prepustiti se sudbini, nego uzeti stvari u ruke te zatražiti pomoć od stručne osobe odnosno psihijatra koji bi pomogao konvencionalnim liječenjem.
Samozvani vidovnjaci, magovi, tarot majstori, numerolozi, iscjelitelji i razne gatare u sitne noćne sate bilježe zavidni broj (skupih) poziva.
Po cijeni od 6,99 kuna po minuti s fiksnog, odnosno 8,41 kunu s mobilnog telefona, ljudi nazivaju RTL-ov Astro show, zatim Astro savjetnik na Novoj TV i EZO TV na internetu ili pak za 6,20 kn pošalju SMS poruku tipa: Kada ću se zaposliti? Hoće li se snaha vratiti sinu?
Neregulirano tržište alternativnog savjetovanja raste, naivni ljudi koje muče zdravstveni, obiteljski, financijski i drugi problemi zovu u nadi da će dobiti instant rješenje, a varalice zarađuju.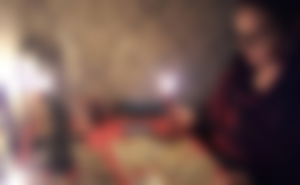 Mostly people who seek help are under stress, resorting to a magical way of thinking. Such a person finds it difficult to accept suffering, and does not find rational solutions to problems. It is easier to surrender to fate than to take matters into your own hands and seek help from a professional or psychiatrist who would help with conventional treatment.
Self-proclaimed psychics, magicians, tarot masters, numerologists, healers and various fortune tellers record an enviable number of (expensive) calls in the wee hours of the night.
At the price of HRK 6.99 per minute from a landline, or HRK 8.41 from a mobile phone, people call RTL's Astro show, then Astro Advisor on Nova TV and EZO TV on the Internet or send an SMS for HRK 6.20 type: When will I get a job? Will the daughter-in-law return to her son?
The unregulated market for alternative counseling is growing, naive people plagued by health, family, financial and other problems are calling in hopes of getting an instant solution, and cheaters are making money.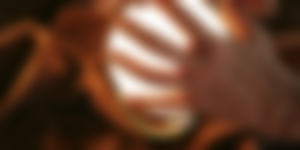 Industrija paranormalnoga, koja obuhvaća astrologiju, vidovnjaštvo i magiju, godišnje u svijetu obrće desetke milijardi dolara (samo u SAD-u više od 5 milijardi). U SAD-u je već 17 vidovnjaka ušlo u kategoriju multimilijunaša (prosječna godišnja zarada uspješnih je 5 milijuna dolara), dok je u brojnim zemljama u kojima su statistike nepouzdane, a siva ekonomija raširena, nemoguće odrediti vrijednost tog biznisa
---
The paranormal industry, which encompasses astrology, clairvoyance, and magic, generates tens of billions of dollars a year worldwide (more than $ 5 billion in the U.S. alone). In the US, 17 psychics have already entered the multimillionaire category (average annual earnings are $ 5 million), while in many countries where statistics are unreliable and the gray economy is widespread, it is impossible to determine the value of the business.