Has it ever happened to you that when you are going to be an aunt you go crazy? Well, that's what happens to me every time my siblings decide to make me an aunt again. I've already lost count of the number of nieces and nephews I have and to be honest I'm too lazy to count, I have 12 siblings and all of them have between 2 and 4 children.
The truth of all this is that when they tell me that another baby is on the way, my hands itch immediately and I start making a lot of things to give as gifts. Today I am going to present you one of those cases, it is about the birth of Mariangeli Gabriela, who by the way here among us, I love the name "Gabriela"! Although I would have liked to call her Carolina, but between tastes and colors nobody can get involved.
God did not give me the joy of having a female daughter, so when I am told that a female is coming into the family, I get very excited.
Mariangeli Gabriela is the second daughter of my younger brother Didier, my brother and I always got along very well, since of the twelve children we were the ones who shared the most in our childhood, we played a lot, we were always doing something. We did a lot of tremendous things together, we spent a lot of time riding in the trees and we were always eating all the fruits that were in the farm. I remember that one day my dad had killed a snake and asked us to throw it away, so we went and buried it, then we made a wooden cross and put it on the grave, I really laugh a lot when I remember that episode of our lives.
But another day I will tell you more about our adventures, let's go back to what we came here for. For Gabriela I made many beautiful pieces, I even made things I had never made before, like the pink diaper bag, the bows and the Hello Kitty shoes.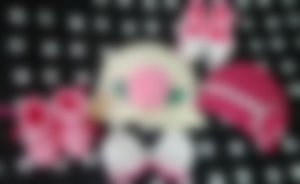 Everything went very well, from the beginning I gathered the money and bought all the fabrics; in the fabric stores you can get an infinity of designs or fabric prints that are to die for, because they are really beautiful, I adjusted to my budget and chose the best I could with all my heart.
Then I cut the fabrics and embroidered the name or names. I was more inclined to embroider the name Gabriela because that is what I wanted everyone to call her, I even embroidered the nickname Gaby on the quilt. Particularly I loved all the embroideries, for those who do not know about this topic I tell you that this embroidery is called cross stitch and is a technique based on interlacing stitches in the form of X until you get the image you want.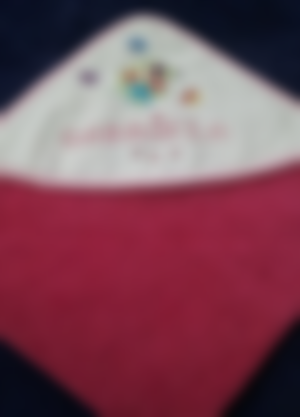 To embroider you have to have only one thing "patience" this is time, little by little we are doing the work. I also used or made ribbon embroidery, a technique that I love because flowers are my delirium. The patchwork technique was used or applied in the blanket, there I drew with small pieces of fabric a couple of children playing with balloons.
Many of these things I did with fabrics that I had saved at home, as is the case of the towel, and is that almost always people or my clients ask me that the towels are white and so in this trousseau I did the opposite. White is very nice but there are many colors that also brighten up life.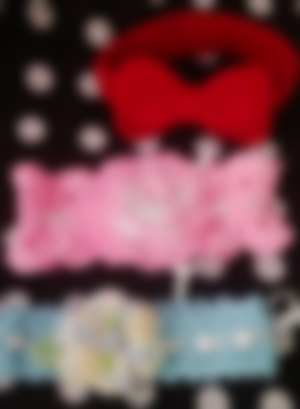 Crochet knitting
Crochet knitting is my greatest passion, I don't know how to do anything else but knit and knit, that's why I also bought a lot of yarns of all colors and made shoes, headbands, hats, mittens, booties, bows and much more. Knitting is very easy, but there are pieces that can give you headaches as in the case of the Hello Kitty slippers, I think I tried to make them 3 times to get the same results.
As it is very cold there in the countryside where they live, I also knitted two hats, the fuchsia one I had already made many times but the beige one was my first time, luckily I had saved the YouTube video where a lady explains it perfectly and it came out well.
There were many new things I did, not everyone has the money to pay for things like this, I am aware that cross stitch embroidery is very expensive and although I want to charge my clients cheaply I can not because they are hours of work, where my eyesight and my neck are in progressive wear.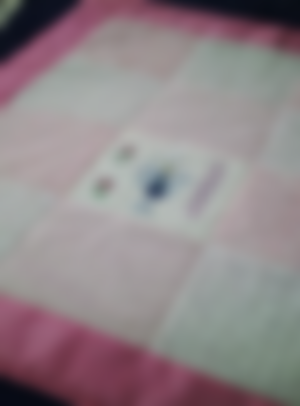 This diaper bag is different from all the others I have made, it is a simple model and I find it comfortable to keep all the baby's diapers. The bibs are over there in the main image, I made them in collaboration with my sister gloria who also embroiders in cross stitch and she wanted to make something special for our niece, so she made some beautiful embroideries, too bad I couldn't take a better picture at that moment.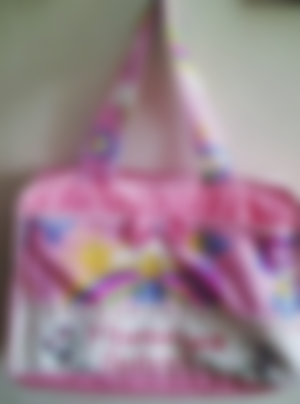 Happy with the final result
I know that I owe part of this result to my God for giving me wisdom to understand and assimilate every detail, I also know that LOVE was my biggest fuel to not give up, having patience and being constant helped me to reach the goal. Another important point is that for a long time I was saving scraps of fabric that I have left from my crafts and that helped me a lot, for example in Gaby's quilt I used only scraps of fabric, so we can say that in all this there was also recycling.
I don't know if I am the most spoiled aunt in the world but what I do know is that I love all my nieces and nephews and wish them the best. Many of them already have children and the family continues to grow. That means that this family will exist for generations and generations and I only hope that they continue to pay homage and tribute to my beloved ancestors who taught us the best.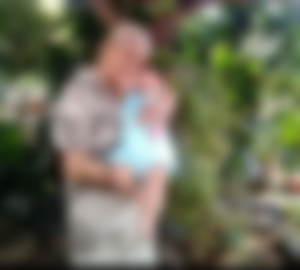 Ah Marianela Gabriela I only wish her to grow up happy, blissful, blessed by God, intelligent and with good feelings, I also want her to love me as much or more than I love her. A child is a blessing and that is why I hope that the home will be blessed from birth, that they will understand each other and raise her on the path of goodness, instilling principles and values in her.
For now let's let her grow up and just ask God to make her healthy and happy.
---
---