"This is me" my likes and dislikes - Part II.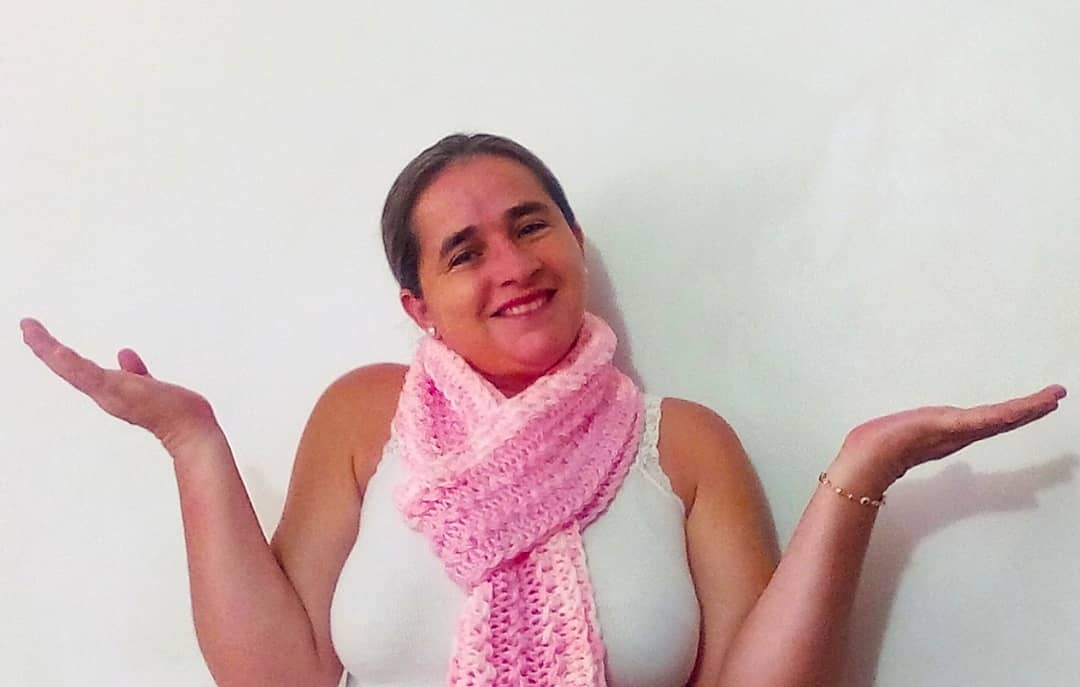 1) If someone made a bad comment about you, what would your reaction be? How would it make you feel?
Of course it would make me feel extremely bad and of course it has happened to me on several occasions, but I have something called self-esteem and that has formed an armor that helps me when acting in such situations. There is always a neighbor, a co-worker or even a family member that bothers you but my best action at that moment is to keep silent, it is a silence so deafening that it is scary.
Silence is also communication; it can be both a shield and a dagger and through it can be transmitted from ignorance to wisdom and from anger to joy.
I have taught my children something all my life, words do not break bones, fools nobody will make them understand but time will prove you right; and something else, I like that the one who comes with malice to hurt me with his comments, criticisms and insults is left with the desire to receive my answer, so I let him swallow his own poison.
2) Who is the person you admire most in the world? Why?
Wow, it's hard to choose just one person, because there are many who have influenced my life, but I will choose my father, he definitely was or is someone intelligent, serious, responsible, orderly, honest and many more things. My father was the one who taught me everything I know and it is thanks to him that I have led a straight life. With his example he helped me build my life from a very young age, it was thanks to his affection and love that I have led a happy life.

3) If you had the opportunity to make a change in your body, would you do it? What would it be? What would be the change?
Of course a woman has to love herself as she is, but if God or life gives me the opportunity to change something, why would I deny myself that opportunity. I would like to have a treatment on my hands because for years I have been getting spots on my skin and now that I am 46 years old they have appeared more often and although I had a treatment years ago, the truth is that it didn't do much. Apparently it is something that comes from family inheritance, my grandmothers and my mother had this type of skin, so I have assumed it with pride and I do not allow it to affect me at all.
4) We all have a song that is like the one that motivates us and makes us feel better, what is yours?
My favorite song is "Somewhere over the rainbow" by the Hawaiian singer Israel Kamakawiwo'ole, this song makes me feel very good, it transmits peace, fills my spaces with harmony and I never get tired of listening to it. I remember when my son, who by the way has the same name as the singer, I made him a video for his fifteenth birthday with photos and positive messages and the background music was this song, since then my son always listens to it and it remains in his repertoire. He now says that this is our song and I love it so much, so now there is one more reason to love this melody.
The meaning of the song Somewhere over the rainbow
This song talks about an imagined world, about the rainbow where problems don't exist. It is partly a philosophy of life. We just enjoy the dreams that come true.
OFFICIAL Somewhere over the Rainbow - Israel "IZ .
[Source](https://www.youtube.com/watch?v=V1bFr2SWP1I)
5) What would you say to someone who is going through a love breakdown that doesn't make them feel good about themselves?
It's very difficult to give advice to someone who is going through this kind of situation as no one is going to get them out of what they are thinking or believing, the best I can do is listen to them, support them in any way I can and distract them. Maybe it sounds cliché but they say "it's better to be busy and not worry" so take her to a park, a beach, a cafe, those are the things I would do right away. The only thing that I could advise you is to give time to time, because many times things have a solution and a reconciliation can happen, so between husband and wife nobody can get involved.
7) I know you like your name, but if you had the chance to change it or add another one, what would it be?
I love country names, in fact if I had a girl I would have given her a name like that. But since I didn't have females but I did have boys I named my first son Israel. I feel that they are names that represent and are not common. Now that you tell me or ask me that I guess I never thought about it, but suppose I could change it right now then I would choose Kenya, or maybe Mara, Greece, France or America.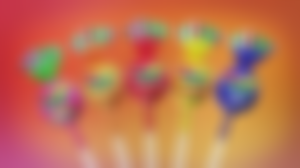 8) What is your favorite candy or treat? The one you like so much that you don't want to share it. If you are Venezuelan you can tell us about that candy that you haven't seen anymore and you would like to try again.
I'm dying for this lolly, this morning I ate one with strawberry yogurt and I loved it, my favorite is the one with parchita and double chewing gum. I remember that I started eating these lollipops when I was in high school and they also sold candies of the same brand and with gum they called them mini boom, even if it was a candy I had to eat every day. Now my husband is the one who buys me the lollipops every Saturday at the supermarket or if I'm on the street I buy one before I get on the bus. They are definitely my weakness, I eat at least 5 lollipops a week.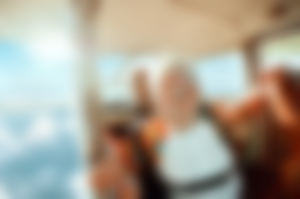 6) What is it that you wouldn't do for all the money in the world?
Not even for all the gold in the world would I live with my mother-in-law, no way! that lady and I can't live under the same roof, did you believe her? hehehehehehehehehe joking, I adore that old lady. The truth is that it is a difficult question that only leads you to think of horrible things like being a politician, being in the executive cabinet with the government of Nicolas Maduro or very bad things. But in order not to go towards that scenario I'd rather go for something crazy, for example I wouldn't parachute or paraglide for anything in the world. The story that there is a list of things to accomplish and always write things like this does not go with me, I better leave that risk to others, not for all the gold in the world I would jump out of a plane without destination who knows where. I'd better give it as a gift to my mother-in-law. Let me tell you that I have not even been able to ride the cable car in Caracas because I can't stand to depend on a cable.
9) If you were invisible for 24 hours, what would you do or where would you go?
I would go to the airport and get on a plane to travel to Europe, mainly Spain, without wasting a minute I would go to the street and go to "El Palacio de Cristal" located in "El Parque del Retiro" they say that if you go at dusk is much better and there are not many people, there you can enjoy beautiful exhibitions, I would also go to visit the "Jardín Botánico", then we will go to the "Museo del Prado" which is right next door. We will be able to see "La Fuente de Neptuno" and the "Monumento a los Caídos". I could not fail to visit one of the emblematic places of Madrid "El Oso y el Madroño" located in the "Plaza Puerta del Sol" where all tourists take their respective photo for the memory. Finally I would like to go to the Santiago Bernabeu Stadium and as I am invisible I would like to sneak into one of the Real Madrid Barcelona soccer games and if I still have the chance to get into the dressing room to see a few beautiful and beautiful bodies of those players.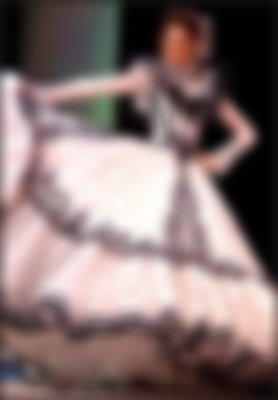 10) I'm having a costume party and you're invited. What are you going to dress up as?
There is a costume that I really like and it's called "Dama Antañona" it's a wide costume, with lots of lace and a beautiful combination of colors. I imagine myself at a party and me arriving Cinderella style where everyone turns to look at me and meanwhile I walk around the corners all beautiful and elegant moving a nice feather fan that makes my beautiful hair move. I have always thought that I lived in that time in another life, because I really love it.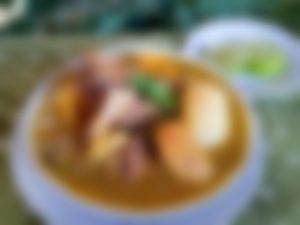 11) What is that one food that almost always gets burned? If you are small and don't cook, what is the one food that almost always burns your mom or whoever cooks for you?
Soup: it's really good, but I have to be careful that they don't stick to me or I'll have a big scare. More than once I have had to quickly change everything in the pot so that it doesn't taste burnt. I am very afraid of being criticized and then nobody wants to eat it, thank God that has not happened to me but I must always be very careful.
---
---
Sponsors of carolinacardoza