Shrimp ceviche with parchita and mango, an irresistible recipe.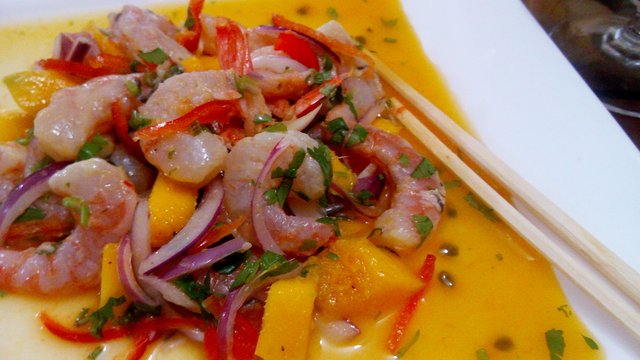 Hello dear friends of Read.cash
I hope you are all well, first of all I want to apologize for my absence for several days, but you can understand my justification if you are parents. A few days ago I was telling you that my son finally had a nose surgery, thank God everything is going very well and his recovery has been a success. The doctors have been checking him constantly and are happy with the results of their work.
For this to be so there is special care, some rules to follow to the letter, also a good diet and above all a lot of love. Like any mother, I can't stop spoiling them because for us mothers they will always be our little ones.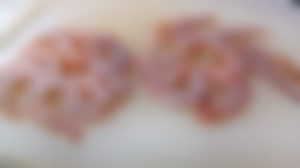 As the days go by I have taken advantage of the days I have at home to tidy up a little and cook some recipes that I had in mind for a long time. In Venezuela we can always get the fruits of the sea but during these months there is always a harvest of good shrimp. It is thanks to our friend David who always travels to Margarita Island that we can enjoy this beautiful product. He always tries to choose the best. There in Margarita, being an island, the price is always the best in the market.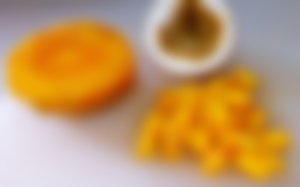 >Cebiche, ceviche, sebiche or seviche, is a dish consisting of marinated meat -fish, seafood or both- in citric seasoning. Different versions of ceviche are part of the culinary culture of several Latin American countries.
I had always heard that ceviche is made with lemon, but it turns out that you can make it with any citrus fruit such as orange or parchita. Today I wanted to play with those flavors, following a recipe I found on the internet. So I invite you to my kitchen to learn how to make it.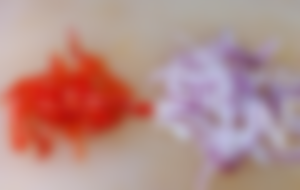 Ingredients
- Half a kilo of shrimp
- One red onion
- One mango
- A parchita
- chili
- Salt and pepper
- cilantro
- lemon
The taste of this ceviche is very tropical, worthy of this Venezuelan land, that is why the leche de tigre, as the liquid generated by the lemon is usually called, does not look white as it is usually seen in a normal ceviche, because it turns out that this juice is made with more parchita than lemon. Cooking time is another important factor since the parchita takes a little longer to cook the shrimp, so leave it almost 20 minutes in the refrigerator before serving.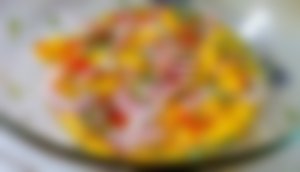 Preparation:
Clean the squid very well, removing the shell and the dark vein on its back, wash and set aside. Then we chop the mango into squares, if the mango is hard or painted it is much better.
Then we make the parchita juice that is well concentrated, without much water and reserve. Then chop the chili bell pepper, red onion and cilantro.
Now we are going to mix the parchita juice with a little lemon juice, oil, salt and pepper, beat until the mixture emulsifies a little and add it to the bowl where we have put the other ingredients. Add salt and put in the refrigerator for about 15 minutes and serve to our friends or diners with crackers, bread or cassava.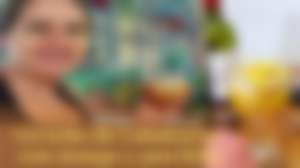 Exquisite result
The ceviche with shrimp or fish is a delight, to prepare it is to bring happiness to those who eat it, be sure to try it at home because I am sure you will like it.
To serve it at home to my husband and my children I served it in a glass, that makes it look more appetizing and it is an elegant way to serve it, remember that first you eat it through the eyes. Thank God everyone loved it and we were satisfied with the result.
With this recipe I say see you soon, take care and remember friends "Pónganle sabor a la vida".
---
Sponsors of carolinacardoza
---