Hand drying cloth 🌺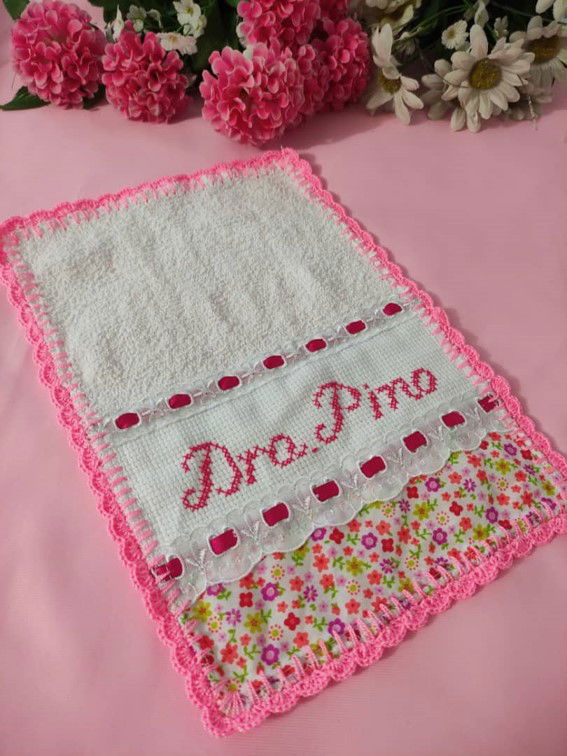 Hello my precious creative friends of #Read.cash, I hope you are having a good and peaceful week. Here in Venezuela the national government has already decreed Christmas, I don't really understand that, because for me Christmas is in the month of December and it means the birth of the baby Jesus. What all this does is to confuse people and we all have the thought that we should leave our things aside because the year is about to end. I know that time is flying by, but you should not put aside your occupations, you have to keep working as long as you can.
I say all this because last week I went to look for a consultation at the university hospital where the graduate doctors and immunology students work, and the surprise was that they sent me to go next year because we are already at Christmas and there are no more consultations. I honestly could not believe it, waoo! It is still a long time away and we were used to being seen until December 15 when they went on vacation until January. What does all this mean, now the year is even shorter, what do you think about this?

While all this is happening to me, I can only go ahead and not give up, I will continue to fight for the health of my family and I will hope that all this will be solved soon in my country.
I can not worry about something that I can not solve, on the contrary I have to occupy my mind in beautiful things. The truth is that this year I have many things for which I have to thank God, the operation of my son Israel is the main one of all and to have met a group of wonderful doctors who give everything for their patients.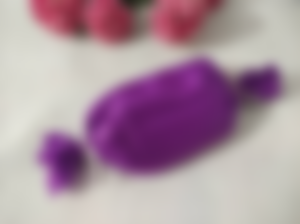 Well, today I come to present you a nice cloth I made for Dr. Pino ENT specialist who has been a blessing in our lives. She was in charge of my son's surgery along with a group of excellent doctors. I know that a cloth is nothing compared to what she did for us, but every stitch was done with love and care. The thing is that this week we had a consultation at the hospital and I took the opportunity to give her this year and she was very excited because of how beautiful she thought it was.
This type of work is easy to do not only for the fabric but also for the embroidery, for those who like crafts will surely understand my language or explanation in this tutorial but for those who do not know much about how to work this technique I tell you that until a few years ago I did not know anything either, but over time, with determination and desire to learn I started to practice and here I am, this became my personal business.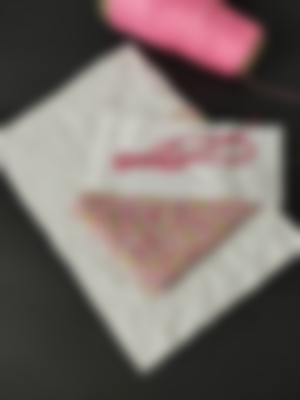 The materials
Cloth fabric
Sedalinas
Etamina "Aida" fabric
Embroidered strip lace
Satin ribbon
Crochet thread
Needle #2 mm
Needle and scissors
---
Let's get to work!
The first thing we do is to embroider the name or the design you want in cross stitch, as it was for the doctor I put the initials and the last name, then we are going to sew this embroidered fabric to the piece of cloth; this cloth fabric can be the size you want, in this case it measures 22x30cm; I like them small to always carry them in my purse, especially in these moments when they are so necessary to clean our hands wherever we go.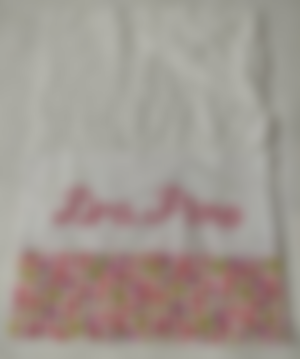 We baste with long stitches made with needle and thread of any color since that is only for the purpose of fixing both fabrics well before taking it to the sewing machine so it doesn't run and look bad. In truth, since I learned this technique I do not mind losing a few minutes basteing, it is preferable to have to unweave and repeat all the work again because it was wrong.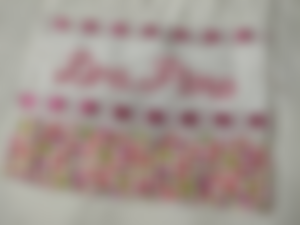 We do the same with the ribbon pass, we fix it and then we go with everything to the sewing machine to pass straight stitching all around the ribbon pass. Finally we make a basic fan weave all around to make it more beautiful.

I always make this type of cloths for special people, so far they have been a success and I give them as gifts at any time because they are very useful. I hope you like them and that we keep on working with lots of encouragement for the platform and for our families. Take care friends, don't forget me.
---
---
Sponsors of carolinacardoza
---