Started to type these phrases and let you pick up what's on my plate today.
When writing can help you lessen the burden in your heart, and the readers who think that each of you can relate to that topic and without explaining super-detailed information is somehow the reason why I keep on writing and sharing my reflections.
In a moment that I feel worthless, you are there to comfort me. The moment when I was full of joy, you are there cherishing the moment we have together and when the victory is on me, you are there being so proud of me and we celebrate another amazing journey that has been.
No need to utter a word, looked into your eyes will have meaningful messages. Our eyes say plenty of emotions and a simple hug means a lot that can easily fade away from our worries.
When things are rambled in my mind we just let our connection entangled with each other it may be you are my friend, my family, my reader or someone I can be comfortable talking to. Whatever it would be, as long the connection between us is there, the story will be great to tell.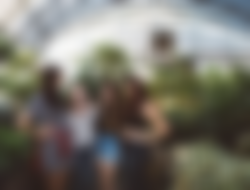 ---
Last night, I had a great conversation with @kli4d he shared something that is really bothering his inner peace while I shared my silly and cutie problem with him (Forgive me na haha) the moment he shared it, I was there for him and let him tell the story he had and I don't know if being a listener to his queries makes me a good friend to him but I still let him talked and discussed it. It's really great to have virtual friends who can understand you without explaining too much, and I would be really glad to cherish them.☺😉
---
Someone can understand my mood through the chat and the message that I am hiding in my poems and short posts. One of them is this cutie @Ruffa the 16 years old kawaiiiii/ chinguu/ eonnie/ eomma, certified anime lover and Korean drama addict and a blogger with lots of stories to share with all of us that can bring happiness in our day and she never failed me with that. She has this charismatic and energetic vibe like we are sharing a similar vibe oh, come on!😁😆 the feelings are mutual, we are both rejected and our hearts was crashed because of our crush.
---
I also talked with my lost brother, @MyHero. He may be busy with his work but still managed to reply with my nonsense rants, in this world of crypto-verse, I am so happy that I was able to meet this 16-year-old brother🤧 (but you can call him daddy if you want :P)
He helped me with my problems, the importation of my NFTs, and some technical stuff that I don't understand at all. He shares advice and I think he kinda knows my mood especially about my crush😁🥂 talked to me frankly in a nice way ( I ship him for my sis Ruffa, I can visualize their cute relationship if ever!😍🥂) I will be rooting for them.
---
You know guys, sometimes, you really don't need someone that can understand you but a friend to be simply there with you. Not requiring you to fix something or do anything in particular. But a friend who will be there just to let us feel that we are cared for and supported.
---
Author's note:
June 26, 2021
Article #65
There's a connection between us that only you and I got it concerned. When things are rambled in our mind, let our connection intertwined.
This article was inspired to publish for my family, my friend, my readers, my haters and everyone I got the connection with.
Thank you @kli4d I made this one sit article just because of you haha.
Thank you for reading, God bless!
If you wanted to be my friend and to know me more, you can always find me at: