What I did today
Just to end my procrastination, I will be blogging on random topics and stay away for crypto-related ones. Writing topics that you are interested to share is so much easier to express your thoughts if you are tired or lazy folks to research.
I don't usually share my daily activities here but since I don't have time to post on my noise.cash, I decided to write it down and share my day with all of you so if you don't want to read it, I will recommend skipping this one in the meantime but if you are curious or you just want to read it, feel free to scroll down and share your opinion later on my comment section.
I woke up late and start my day at 8:30 am. When I woke up, my family is already having their breakfast and since I am assigned to wash the dishes, I just finish it as soon as possible because I am planning to wash my clothes too. I ate my breakfast at exactly 10:00 am and continue my washing my clothes and blanket. The sky is not so bright and I can feel that the rain will pour later on but still decided to continue since I'm using dryer machine.
I purposely ignore my phone to focus on my chores, Because I am using a lot of water to rinse them, I decided to clean the laundry area and brush the floor to make it more appealing to my eyes. After washing them, I checked the time and it is almost 2:00 o'clock in the afternoon, and decided to take a little bit of rest before eating my lunch.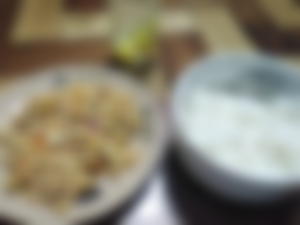 Taking enough rest and am ready for another task, I was about to eat but I saw the table and it is not looking good to my eyes, I mean, if you can relate, I got easily irritated with the messy and dirty area and I cannot ignore it like I didn't see anything unusual so to make it short, I clean our beautiful table and wash the dishes again since lunch already passed. After that, I swept and mopped the floor before eating peacefully, alone at our table.
The sun is not showing and I am tired and sleepy but I was afraid it might rain and my clothes are hanging outside. I decided to take a bath first and after that, the rain started pouring like a hectic day, It is almost dry when I checked it before taking a bath but the rain make it wet again. I saved half of them but some got wet because of the rain. And do you know what's the most annoying part? After I ran so fast to save my clothes, the rain stopped like it was teasing me. Good thing that I am not in a position to be mad, it was a fortuitous event and I can't do anything about it. I just hang it inside and redo the clothes I was not able to save.
Time check 4:27 o'clock in the afternoon, it's raining for real so I decided to sleep and woke up after almost two hours of sleep. The rain won't stop but I like it gloomy so I just enjoy the mood with relaxing music.
Fast forward, I drink my coffee, ate my dinner wash the dishes again, and prepare the dog food. I did check my noise and read.cash account but I wasn't able to interact with my virtual friends.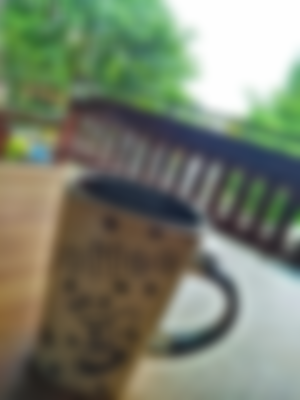 I also watched the last episode of spy x family season 1, visit my hotel (referring the game on my phone) add another page to my journal and watched Spongebob with my brother.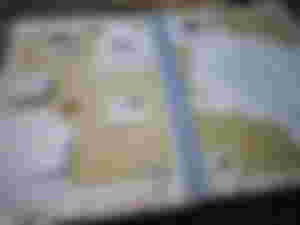 The night is very calm because my mother is sleeping early, I go to my room and write my blog today (9:00 pm) after writing I'll probably sleep so gonna say my sweet night to allof you.
Thank you for reading! 💗
Author's Note:
Article #138 (June 26, 2022)
Thank you for sincerely reading my articles, I appreciate all the comments, upvotes, tips, and subscriptions of yours. If you want to connect with me, you can always visit my account below :)
If you have a topic in mind and request to write about it, kindly drop it in my comment section! See you on my next blog :)
Noise.cash | Twitter | Torum | Reddit | PublishOx | medium| Facebook| memo.cash | Telegram|
My Communities