Taking Personal Responsibility for your Assets
Note: This is not a financial advice but a friendly reminder when it comes to securing your assets. Remember before doing an action, please DYOR- Do Your Own Research. Don't rely on one piece of information only and be wise and responsible for handling your assets.
To avoid losing our assets, we must be responsible in doing specific actions that can be the effect of an unexpected or fortuitous event especially if this is about securing your assets on your e-wallets like tokens and coins.
I know that there are lots of writers here who already wrote about how important to secure your wallet to remind each of every one of us to be responsible enough for it and what will be the consequences of our actions. But even there is so much information that reminding us, some are getting lazy and irresponsible so in the end, they will be regretting being careless. In this article, I will be sharing some basic information and enlighten you that you must remember here in the crypto-verse or it can also be applied in your personal life. Remember that you are responsible for your assets, not your family, not your friends or mentors, not your phone or any devices.
Topic:
Custodial wallet and Non-custodial wallet

Backup your recovery phrase

Importance of Wallet Consolidation
Many of you already know the differences between the two so you can skip this one. I wrote this for beginners to be aware what is the importance of knowing this information more importantly if you wanted to be a crypto holder or you are using these types of wallets for an exchange. Whatever type of wallet you chose you must always be sure to follow the best security for your assets.
The custodial wallet is a wallet that provides a third party to control your private keys, to be specific, you are trusting another party to secure your funds. Most custodial wallets is a web-based exchange wallet and are usually a cryptocurrency exchange that allows you to trade or to send them somewhere. This type of wallet is considered less secure compared to a non-custodial wallet but still, there are lots of users who prefer them because they do not require as much responsibility and are usually more convenient for traders.
To understand more about the custodial wallets, these are some examples that I provided for you like Binance, Coinbase, Freewallet, Paypal, Coins.ph. As long as there are third parties involved when performing transactions and involved to controlling your funds, it is custodial. The advantages of this wallet are even if you lose your mnemonic phrase or private keys, your device got corrupted or the system was hacked, the company is somewhat responsible and can help you to retrieve your access to your assets.
The Non-custodial wallet is a wallet that gives you all the control of your keys and of course, YOUR FUNDS! that is very solid proof that the fund is yours. just like what they say "Not your keys, not your coins" simply because you don't have the guarantee of ownership if you don't have the recovery phrases. It is much secure because that transaction is not involving any third parties to make the transaction successful. As long as you have the seed phrase of your wallet and you make sure that no one can access then your fund is very secure. And if you ever lost it, there is no chance to retrieve the funds. That is why I am reminding you to secure your wallet now. Yes write it down now.
Examples of non-custodial wallet are bitcoin.com, atomic, exodus and etc.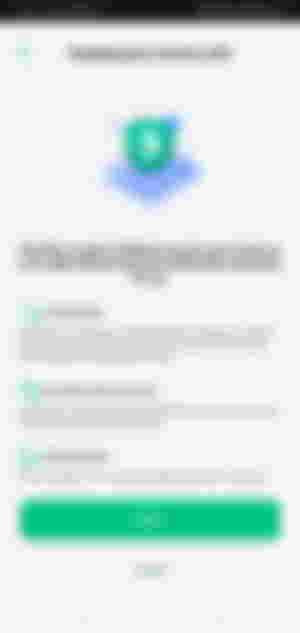 There are simple ways to keep your wallet secured when you are using a non-custodial wallet.
Write your seed phrases on paper and store them in a safe place. This is the first thing that I did because the keys on your paper are not accessible online. It is one of the easiest yet most secure. It is very recommended especially to the Hodlers if you are going to backup your seed phrase.
by the way, you can also store your seed phrases by using Qr-code access, codes to decipher that only you can resolve, and of course, storing it in your mind if you are capable of doing it so.
This is a very convenient way to back up your wallet. If you are using bitcoin.com they are offering ways on how you keep your assets safe you just have to synchronize your email when your device got broken it is easy to open your wallet on another device by using cloud backup instead of importing all wallets one by one again.
or... you can also read this article of @Crypto.Maniac to more ways of securing your wallet.

Before I was having a hard time on how to lessen the fee of every transaction I made on bitcoin.com wallet but I am glad to know the purpose of consolidating wallet that can help to lower the transaction fees. So what is a consolidation?
Consolidation is a unification of funds at one address and it is worth doing especially if you are always creating or receiving small outputs.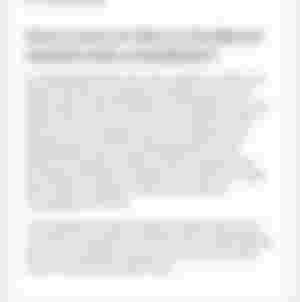 Here is the example of my consolidated and not consolidated wallet on Bitcoin.com and this is why I love bitcoincash, lower fees, lower fees, easy to use, easy to convert hehe love it, really 💚💚💚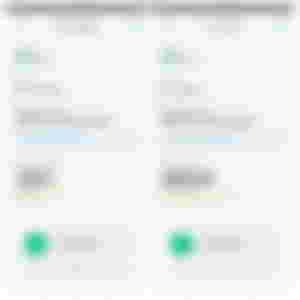 References:
Author's Note:
Article #88 (August 18, 2021)
Hi! Welcome to my humble abode. Thank you for sincerely reading my content and I really appreciate your visits, likes, upvotes, comments, and subscriptions so thank yo so much. I hope this article helps you in a little way.
Connect with me and let's be connected with each other. What if, you are the one that I was waiting for? I will gladly welcome you with open arms. See you around! Or in my comment section? Don't be shy and type what you got.