Bitcoin Cash in the Philippines
As an avid fan of Bitcoin Cash for more than a year now, I discover how Filipinos are aware of different types of cryptocurreny yet Bitcoin Cash is relatively new with only a few merchants that accept BCH. While the majority of Filipinos indicated awareness of cryptocurrencies, their holdings remain low due to high risks and technical problems when it comes to storing digital assets. And in this article, let us tackle the people who are eager to BCH spread awareness and its use-cases. Let's get to know them better!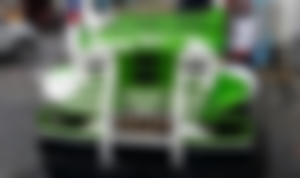 This is Gen (name of the jeepney) a public utility vehicle and you can find this jeepney around Manila specifically travels from PhilCoa to Quiapo to T.M Taklaw. Gen was created to increase awareness of bitcoin cash here in the Philippines and demonstrate the digital way of paying and accepting BCH in the future.
In the article that I have read, there are twenty (20) Bitcoin Cash supporters who sponsored its "Initial Jeepney Offerings" Imagine if we have more than one jeepney strolling on every corner of the Philippines and accepting BCH, I can guarantee the awareness we want to aim.
Crypto Wallets and Exchanges that allow BCH to trade with Philippine Peso (PHP)
I know PDAX and Coins.ph are both licensed and regulated by the Bangko Sentral ng Pilipinas (BSP) to give Filipino the chance to save on transaction fees as they trade the world's leading digital assets with direct conversion to Philippine Peso. You can also use Binance P2P and Abra to trade your BCH and If I guess Paytaca is soon-to-be coins.ph major competitor because it will also allow Filipino users to pay bills using crypto in the near future according to Sir Joemar the CEO of Paytaca and also a lead developer of the Spice token project.
Philippine Merchants Accepting BCH as payment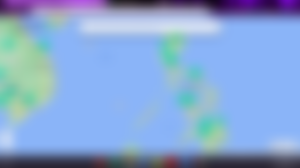 When I look here at the bitcoin.com map, there are only 11 merchants that are registered here in the Philippines that accept Bitcoin Cash as payment but when I was actually looking for some articles here I found a list of merchants from @BantayanIsland and he was saying that there more merchants that is absent on the map specifically on Cebu.
RJM Printing - Bugallon Norte, Ramon, Isabela

Liberty Demellites - Meralco Street, Marilao, Bulacan

Lone Rider Club - Marimell Road Subdivision, Marilao, Bulacan

Quezon City Hall - Quezon City, Metro Manila

Oro-B - San Andres Bukid, Manila, Philippines

Odffell Ship Management Phils. Inc. - Malate, Manila

Aranica Fajilan - 118 Purok Sinag II

Erraville CCTV - Blumentritt St., Naga City, Camarines Sur

Bestra Aircon & Refrigeration Trading - Blumentritt St., Naga City, Camarines Sur

Gonzaga Store - Purokk 2, Tuburan, Ligao City

MORMS - Guinobata, Albay, Philippines
Princess Sari-Sari Store & Snack House - Tupas St. Poblacion, Barotac Viejo, Iloilo

National Highway - National Hway, Banate, Iloilo

Elly Jean Store - Agbatu-an, Anilao, Iloilo

Angayen Store - Brgy. Lico-an, Barotac Nuevo, Iloilo

Gemma's Store - Monpon, Barotac Nuevo, Iloilo

Jollibee - Villena St., Cadiz City, Negros Occidental

BCH Plants Garden - Cauayan, Negros Occidental
Matangad - Matangad, Gitagum, Misamis Oriental

Cagayan De Oro LGU - Cagayan de Oro, Misamis Oriental

Mahadi Magulama - Marawi City, Lanao del Sur, Philippines

Rose Bakeshop - Roxas St., Brgy. 4, San Francisco, Agusan del Sur

Eloading Business - Kalanganan MB, Cotabato City, Maguindanao
Knowing how BCH helps a lot of filipinos really melt my heart. While reading their story here in read.cash or on noise.cash, users like Eirolfeam2, jane, eybyoung,bmjc, ruffa, laurenceuuu, daisy and of course me and all of us here, we witnessed how BCH can stand out to us despite of its votality. I hope that in the future, we still manage to return the favor in the BCH Community and prove that this is the money for everyone.
For all the Filipino developers who are also BCH Enthusiasts including Joemar, amalektricity, RowanSkie, Crytpo.Maniac that creates great contribution in the BCH Community, let's give them a simple recognition that they deserved.
And we (us) as a blogger, a trader, an entrepreneur, and an influencer can possibly help to spread awareness too by posting it on our social media accounts, word of mouth and showing how it helps us in our daily life.
To connect with BCH enthusiasts in the Philippines, you are welcome to join the Telegram group or kindly scan this QR-Code
JOIN-JOIN-JOIN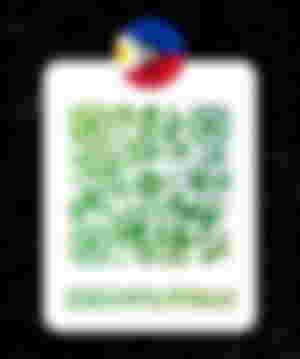 Lead image source: BCH Pilipinas Telegram Group
Article #124 (April 04, 2022)
Thank you for sincerely reading my articles, I appreciate all the comments, upvotes, tips, and subscriptions of yours. If you want to connect with you can always visit my account below :)
If you have a topic in mind and request to write about it, kindly drop it on my comment section! See you on my next blog :)
Noise.cash | Twitter | Torum | Reddit | PublishOx | medium| Facebook| memo.cash | Telegram|
My Communities