Thankful For What @itravelRox Did To Me 12 Years Ago
This story happened in early 2010. If my memory serves me right, it was a celebration held somewhere in the northern part of Cebu after we completed the 6-month probation. Was it in Mandaue, Rox? I can't remember exactly when or where it was, but I do remember the important stuff, even if it happened 12 years ago.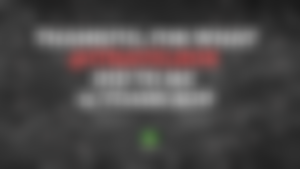 I met @itravelRox in 2009. I was in the same company and account as her. She was on the first batch, and I came a few weeks later. Roxanne and I were never that close back in the day. We talked, yes, but I had always been shy and preferred to stick to the ones I was most comfortable with, my batchmates.
One day, our team leads announced that we would have an out-of-town celebration since we had finally become regular employees. I was reluctant to go because anything related to beaches was something I tried to avoid. However, my friends told me to come, so I decided to give it a go.
If I had known, I would have said no to my friends and stayed home.
My friend and I went to SM the day before the event to buy something. Not sure what I bought that day, but a few hours of strolling got my knee blistered. Getting blisters is why long walks are not ideal for me, even if I want to.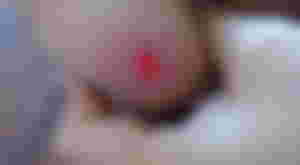 As soon as I got home, I saw the blister on my knee. I knew right then that the next day's event would be challenging for me. I didn't want to go, but I had already said I would come, so there was no choice but to comply with my promise to my friends.
That very morning, I tried to secure my knee with a bandaid. I also had to tighten the bandage to ensure the blister would not burst while walking. I then went on to meet my friends at our meeting place after setting up everything.
Going to that beach was fine. Our service took us there, so it was smooth at first. I didn't have to walk that much. As soon as we arrived at the destination, I tried not to walk a lot. I sit there while watching them, having fun. It was boring, to be honest, but that was the least I could do to lessen the pain. I couldn't enjoy the moment because of the pain I felt at that time. Even going to the bathroom was torture; none knew I was in agony.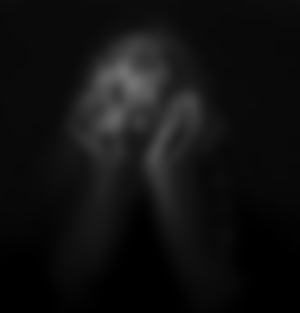 It was already home time, and unfortunately, no one would pick us up. We had to commute. The worst part was my friends had decided to leave without me. My closest girlfriend even agreed to hitch to another workmate, and I was anxious about what to do next. I was all by myself now. Some of my workmates were still hanging out there, drinking, and having fun.
Thankfully, Roxanne and her then-boyfriend offered that I should come with them. I felt relieved that I wouldn't go home alone or wait for the others to leave. Despite the severe pain, I prayed I would survive that day and was excited to go home.
However, going home was another struggle for me. The pain was unbearable, and we had to wait for jeepneys. Imagine having a blister on the knee, which I suspected had already burst out, then standing for half an hour or so while waiting for empty jeepneys. Oh, and not to mention, it was rush hour, too.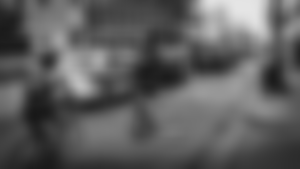 Eventually, we managed to find a jeep, and that was such a relief for me. Finally, I could sit and relax my foot. However, the suffering didn't stop there, as the jeep added to my agony. The seats were too low, which meant the blood couldn't flow appropriately because my knee won't be able to be in a relaxed position. The same goes for chairs being too high. So the entire time I was sitting inside the jeep, I was still in pain and crying for help deep inside. The traffic even worsened the whole thing.
After all those stress, we finally arrived in the city. We arrived in Colon. I thanked them for taking me with them and finally bid goodbyes. Although I was still in pain, I told myself to hold on because I'd be home soon. After a few moments, I finally saw a taxi and home sweet home!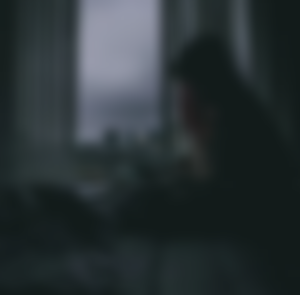 Before taking off my bandage and knee sock, I knew right then that it would be a terrible sight. Indeed, it was! It was already bleeding—poor knee. I suffered a lot that day, but I am still thankful I got home safely. Thanks to Roxanne and her now ex-boyfriend.

Since that incident, I have been a bit traumatized. I rarely joined company outings or team buildings, especially if the location was far. I was scared that it would happen to me again.
My friends think I am a snob, but I have my reasons. I told them why, and although they tried to convince me they won't go home without me, I was still scared to go.
To Roxanne, thank you for letting me come with you. You have no idea how you saved me that day, and I will be forever grateful for that. Salamat!
---
Feel free to follow me on:
noise.app | noise.cash | Publish0x | Hive | Torum | Twitter
---