Waxing
I know I have mentioned to @Usagi before that I will publish a step by step procedure about the hair wax removal that I was using. If you are following me on noise.cash, you have probably seen it and recently you have read it on one of my articles about my Shopee orders last month.

The first time that I have experienced waxing was 12 years ago both being done by someone and by myself. It was only out of curiousity as my college friend have been telling me that it was nice to get a Brazilian wax especially during sexy times. LOL. Though that time that I first experienced Brazilian waxing, my last flirtationship was in Canada so it was purely out of my curiousity. I wanted to experience how and what it feels like to be hair free down there and I liked it.

During those times, I only had Brazilian since my underarm hair were only a few that is why I just shave it. My underarm hair was a late bloomer as it started to grow when I was in college and it was just a few. My mom said that I may have gotten it because of my grandmother because she did not had any hair in the armpits and in the private area. Because of shaving, I feel like my underarm was starting to get a little dark and so I tried waxing. The people in the waxing salon have told me that waxing is better than shaving as hair will grow after 3-6 weeks unlike with shaving that you will start to see hair grow in a week.

I still shave my underarms before if I was tight on a budget. LOL. Imagine I would pay Php150 (around $3) for an underarm waxing and I will cost nothing if I will shave it. But now that there are cold waxes available online, I wax every 2 or 3 months. Well, I cannot remember the last time that our helper waxed my underarms but today, I asked her to wax mine as it was already too long.

Here are a few guides if it will be your first time doing some hair waxing:

1. I do not know if it applies to different areas but they say that your skin is more sensitive when you have your period and waxing your hair can be a little painful. — I haven't tried this one even if only for my underarms.

2. Do not drink any caffeinated drinks before your waxing schedule because they say that it will also let you feel the pain. — I have tried it before and I did felt a little pain. Well actually it depends with your tolerance to pain but I saw the difference of drinking and not drinking caffeinated drinks before my waxing schedule.

3. You can drink pain relievers half an hour before your waxing schedule. — I haven't tried this one even during my first time. That is why I wanted to try it because I want to know how it feels like. Drinking pain relievers won't justify my curiousity.  Also most people who does my Brazilian waxing say that I do have high pain tolerance.

4. Do not wash or wet the waxed areas. — some says do not wash or wet it for 4 hours and some woukd say 6 hours. So what I would do is that I would take a bath the following day just to be sure.

5. If you are planning to go to the beach, schedule your waxing at least 2-3 days before your beach trip. — I think there is something about the ocean water. I do not know exactly since I do not ask about this part because I rarely go to the beach.

6. If you are pregnant, you have to have a written consent from your doctor.

Those are just some of the do's and don'ts in waxing. Now, let us move on to the fun part.

HOW TO WAX? Based from what I know from the people who did my waxing services and from what I have observed as well, they say that you need to spread the wax in the direction of the hair growth and you have to pull against it. But there were some written articles that I saw before that you have to do the opposite. I really do not know what to believe in but here is how we did with my underarm hair:

➡️ Dabbed some baby powder
➡️ Spread wax downwards
➡️ Pull it upwards
➡️ Repeat until no hair left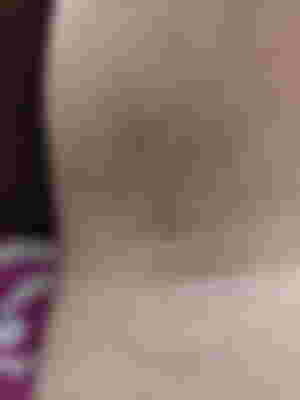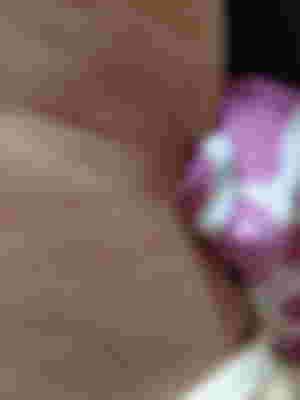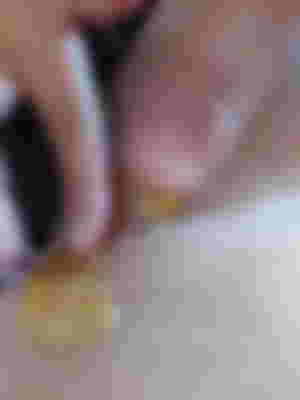 Easy right? But the challenging part is the wax. Simce we used a cold wax, there are no cloth strips included as you have to just use the wax like an adhesive tape where in you are like peeling or dabbing it onto the hair. Our techinique is that we would scoop just the right amount, fix wax using your middle finger, inder finger and thumb. Then spread it right away into the area. The more that the wax will be in your fingers, the easier it will melt. That was what I have experienced when I first tried using cold wax at home. I got it right after the third try. I remember my first time scooping it and playing it with my fingers, it was really sticky and it melted. The second try was ok but I have only removed a few hair and the third try, I was able to remove a lot of hair considering that I was waxing my mom's half leg. So when I waxed my mom's legs again, I was able to use a single scoop for each leg. Practice makes perfect.

I haven't tried using cloth strips in cold wax but I feel that you will be consuming a lot of wax if you are to use cloth strips. Just a hunch. So if you want to use cloth strips, I think it would be better if you are going to buy the hot wax wherein you are going to heat the wax in a pan or microwave oven. I have tried using Nanny Rose wax from Watson's before. My only problem is that the cloth strip that was included was too short and when I bought Epilin waxing strips, the wax did not stick to it. I know I used an old tshirt before just so I can remove unwanted hairs and it worked.

Sorry if I only had a few photos to upload. I was suppose to take a photo of each step but it was a little hard because my phone was blocking what our helper was doing.
February 23, 2022
P.S. lead image is a photo that I have uploaded on noise.cash before when I had my underarm waxed. It was probably the last time that I had underarm waxing.
Sponsors of bbyblacksheep