Of course if there was a mother's love, there should also be a father's love. But first and foremost I want to greet everyone here and your dad a happy father's day. How did you celebrate father's day? I don't really know the details but my brother's family was not able to come but we had video call this afternoon.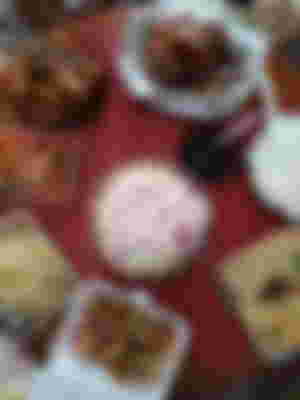 With the Youtube video that I have mentioned yesterday on my previous article, Not my typical evening, I have realized that a parent will really sacrifice everything for their child. I am aware of the sacrifices that my parents did for us in order for us to have a good life. Like with the case of my mom, she had to stop working after she gave birth to me. Though before it was the husband who works for a living and the wife will be the one who would take care of their children. Compared to how it is nowadays where both parents would work and at the same time both of them would take care of their kids. I do not know how it is with other families but it is what I have observed from my cousins and friends. Either they will leave their kids to their grandparents or they have a nanny. After work, they would have their quality time as family.

I forgot where I have mentioned this but my dad had to sacrifice his time for us by working in different regions that were assigned to him here in the Philippines. I think he missed my high school and college graduation. I do not know what he missed during my brother's special events but I know that he missed a lot of our birthdays. Though during our younger days, my brother and I were able to hang out at my dad's office. His driver would pick us in school and bring us to his office. I do not know what time we would go home but as far as I can remember, there were no more employees in the building. My brother and I would play in the whole floor. Yes it was a little scary because the building was old and dark but I was brave because I was with my brother and I know my way back to my dad's office. One of the memories that I can remember was when we would go down the stairs. Our dad's floor was on the 3rd floor and my brother would go down by sliding himself down with his stomach by the rails. Of course I also did that but the first time my brother did it, his school uniform had a long line from his chest down to his stomach because of how dirty the wooden rails were. LOL. Our mom scolded us when she saw how dirty my brother's uniform was.

Whenever my brother and I would enter his whole department, his workmates would say that me and my brother were his juniors as we look after our dad. He was the happiest when they would say that. They would not even call us by our first name but by our dad's name (they would only make mine into a female counterpart). Some of them I have remembered because they would look after us when we were at the office and also they were always invited when my dad would celebrate his birthday.

One thing that I got from my dad aside from his looks was his color. Kidding. LOL. But yes I got his skin color. Seriously speaking, I got his people skills and being friendly to almost anyone no matter what their status in life. I know my brother also has people skills but I feel like he's not as friendly as much as I do. He's approachable but not to the point that he would be interviewing them. I love talking or interviewing people (and not the other way around. LOL). I think it was because of my past working experiences where I have enhanced dealing and talking to anyone.  My dad and I both love celebrating our birthdays by having a party either simple or grand as long as all the significant people in our lives are invited.

If there is something that I wish I got from my dad I think it would be his public speaking skills and intelligence. If you have read my article about fear and my darkest past, you would know why I said those 2. However other than my dad's looks and skin color, what I got from him are his vices. LOL. My dad was not a chain smoker but he smokes occasionally. He quit smoking after he suffered a mild stroke when I was in college. I also quit a couple of years ago. Well for drinking, he still drinks but because of the pandemic, he takes a shot every special occasions. I still drink but I enjoy eating more. LOL.

The things that he wanted to have with my brother, I got it. I remember during his birthday this year, he thought that my brother's driver will be driving them here. He said that he would have asked him to drink with him but we all answered him that my brother's driver does not drink. He rarely asks me to drink with him. Probably because he is not used to drinking with women. There was one time when he asked me if I wanted a beer and of course I said yes. Honestly, my heart melted when he asked me. We were with our other relatives in a restaurant that time and he wanted to drink with the whole family as his brothers were all present. It was really a very memorable and fun day. My only bonding with my dad or my parents is watching Netflix and now it's NBA. Speaking of NBA, we will watch the first game of LA Clippers and Phoenix Suns later at 3AM so I have to wrap this up real quick. Who is your bet? I know @Jeaneth is for LA Clippers because of Kawhi Leonard. I am actually torn between the 2 but I will still pick the Suns even if Chris Paul will play or not.

Anyhow, like I have said in some of my articles that my family and I are not that vocal with each other. My dad just doesn't feel like saying "I love you" or even "bye" even if we are just going to step out of the house. He's uncomfortable with those words as he feels like something bad is going to happen. So we grew up not saying those words though I still say it to them through text or letters. Do/did you say those words to your parents? He may not say it nor show it but with all the sacrifices and that he did for all of us just to give us a good life, I know in my heart that he loves us and I truly appreciated everything that he has done.
P.S lead image was during Valentine's day 2018.

Sponsors of bbyblacksheep