Coca Cola Fried Chicken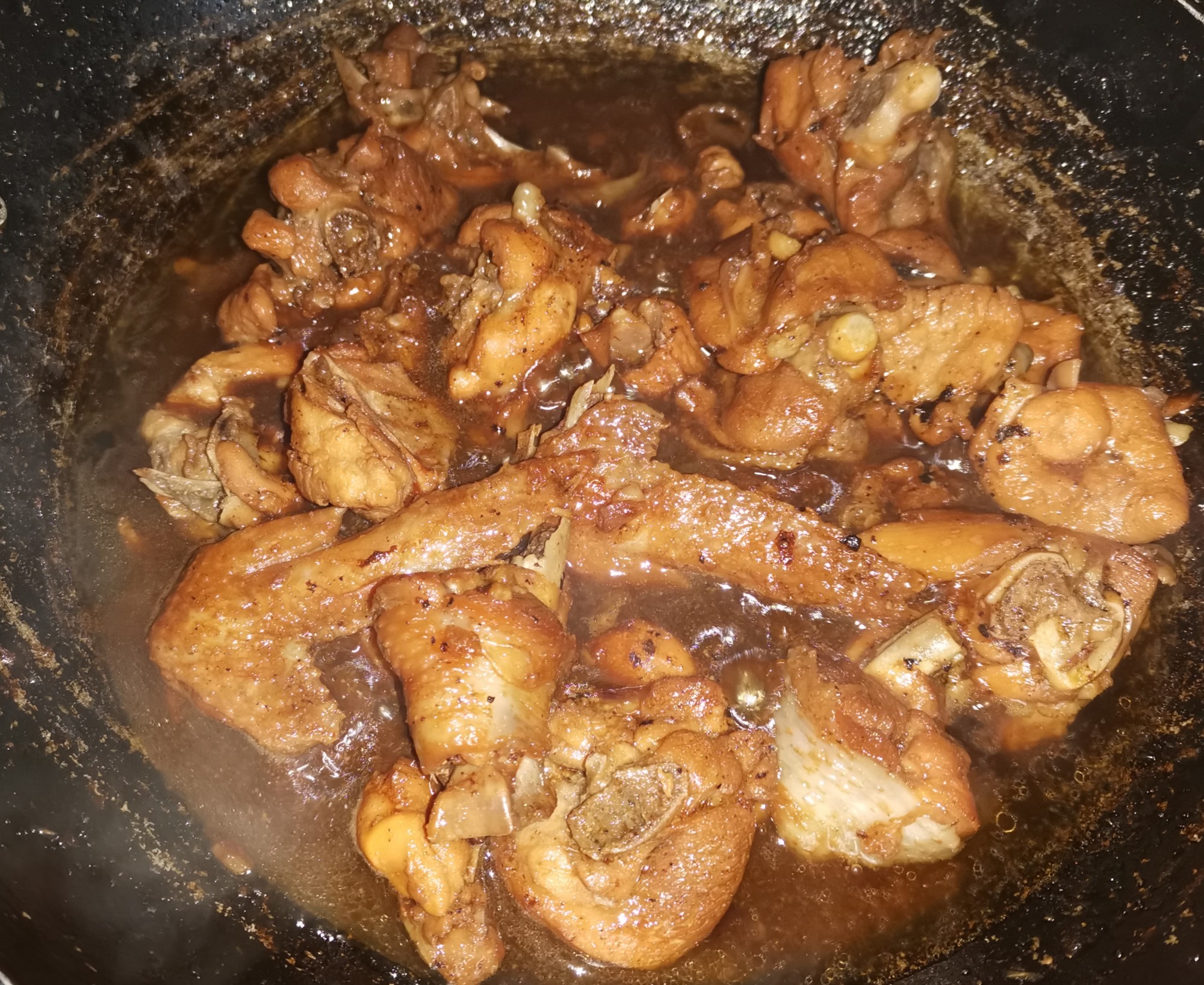 Take a look on our dinner today. This is the 2nd time that I have cooked this. Inspired from Youtube! Chicken with Coca Cola and it is very delicious! Yum!
Ingredients
Chicken (any parts will do)

4 cloves of Garlic (minced)

1 medium sized of Onion (diced)

2 tbsp of Oyster Sauce

1 tbsp of Soy Sauce

Oil

300 mg of Coca Cola

1 tsp of Salt

Ground Black Pepper

3 tbsp of Banana Ketchup

(if not available, tomato sauce is okay)
Procedure
Combine Chicken, Oyster Sauce and Soy Sauce. Marinate for 10 minutes.

Heat oil in high flame and add chicken including marinade. Fry until brown or cooked.

Once done, take out chicken from pan and set aside.

Put small amount of oil on pan and saute diced onion until it softens. Then, add minced garlic.

Add the cooked chicken on pan and mix. Let it simmer.

Add Coca Cola and mix.

Add Salt and Ground Black Pepper.

Add banana ketchup or tomato (whichever is available). Mix evenly.

Let it simmer and reduce sauce in medium flame. You can have more sauce in this recipe. It is your preference.

Check after 3 to 5 minutes. When sauce is caramelized, change medium flame to low flame. Keep on mixing it with ladle to not burn the chicken with the sauce.

Serve.
Enjoy everyone! Happy eating!!!