Greetings to my manual friends and to all the users of this platform.
I am currently in Margarita, Nueva Esparta State, Venezuela, visiting my husband and my son. The house we live in is on loan, the owner has been out of the country for years but she left a neighbor to take care of the house.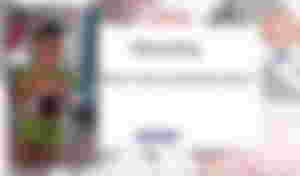 So out of friendship, she asked the owner for permission for my husband to live in the house and thus minimize some of the negative aspects that could cause deterioration to that residence, such as: insecurity, erosion, disuse, among many other things.
All this story is to tell you that my husband has a small mirror without frame that he brought from the street because he needed it. So I got to work putting a support that would give him a better view of the mirror.
I immediately thought of cardboard but it had no glue, so for the moment I didn't know what to do, plus I didn't have anything to paint with either. My God, what could I do with so little material.
I found cardboard, masking tape, markers and crayons; with that material I began to work. I took the flaps off a cardboard box and cut them out a little bigger than the size of the mirror.
Then I drew and cut out the shape of the mirror in the center of one of the flaps, but smaller so that it would be framed.
With the frame ready, I set about creating a design to paint with the crayons and markers. The idea that came to my mind was to do something with a neutral style, both in terms of design and colors.
Once the colors were set and to protect it from water I lined it with masking tape; since it is a mirror for men to shave. There is a mirror in the house and it is a big one.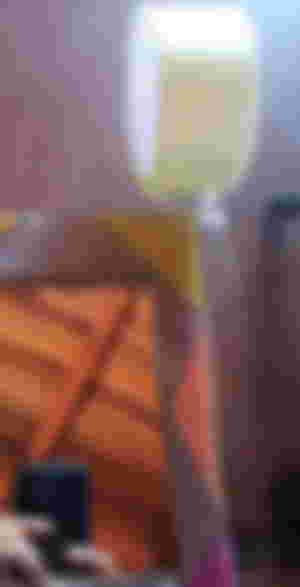 I loved the way this project turned out. The model is my daughter-in-law's daughter and she volunteered for the photo with her mom's permission.
It may not be a great craft but it is a recycling job with little material that provides an aesthetic and organizational solution, because now it can be hung and it doesn't look bad anywhere.
Recycling and creativity go hand in hand, they walk together through the paths of imagination. The inventiveness appears to meet certain needs, just take a look at the resources we have in our home.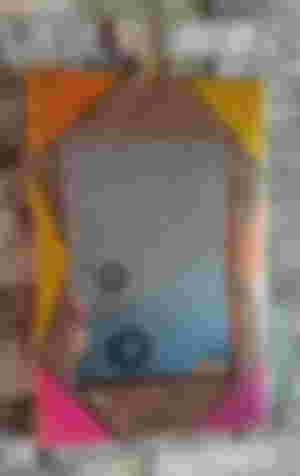 In this case of the mirror, I could have made a paste with wheat flour or cornstarch to glue the cardboard but I preferred to use adhesive tape to protect the cardboard and give it a little shine; besides fusing the parts in a direct way.
I like simple things that don't generate so many complications, that's why the minimalist style is perfect for me because I use basic elements. When making a craft I take into account first the function and then the aesthetics; for me it is important the utility of the craft project, that is to say, what it is for.
The photos were taken with a Redmi 9 phone.
The translation was done with the Deepl Translator application