And how could that happen to a woman who enchanted people with her magical voice?
The enchanting woman and one of the greatest opera voices of all time, was remembered for many roles, especially in the role of Madame Butterfly, the main heroine of the oriental story of a short romance. The heroine is waiting for Dragan to return from abroad to be with him and his son again. This role seems to foretell the fate of Maria Callas and the cause of her death.
Callas was unique and irreplaceable for everyone except the man she loved with all her heart. From the beginning, her life resembled the life of a tragic heroine.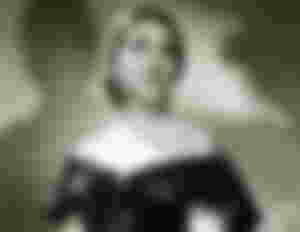 She was born on December 2 in New York, in a family that only caused her suffering and despair. Her parents did not care for her, because, instead of a girl, they were expecting a boy. Her mother often compared her to her older sister, whom she considered to be the embodiment of beauty, perfection and femininity.
The little attention she received from her mother was short-lived. Weighing a full hundred kilograms, with a snub nose, incredibly large arms, disproportionate thighs and steep eyebrows, Maria Callas had every predisposition to be an outsider. No one could even dream at that time what would happen.
She radiated and was elegant, strong and a little arrogant. She made her debut in 1942 at the Greek National Opera as Puccini's Tosca. Since then, her success has only been declining, and she has been getting roles all the time. Every opera wanted her for part of the team. That's how she met Giovanni Battista, a businessman who married her when she was only 24 and he was 55. He respected and idealized her, "polished" her in such a way that she could reach her full potential and overcome time. With him, she tried to conquer La Scala - the famous Milan opera house, but was rejected. Nevertheless, she continued to perfect her technique until she created her recognizable style that we remember to this day.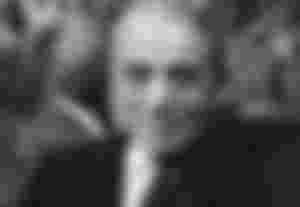 For the second time in La Scala, she finally proved to the world what she can do and why she will become one of the most important opera singers in history. She became the muse of many directors, including Pasolini, Visconti and Bernstein. However, at that time, she will also meet a person who will destroy her life - Aristotle Onassis.
The first meeting with Onassis took place in 1959. Although she was married, she fell desperately in love with a Greek millionaire. Despite his rudeness and arrogance, Callas left Batista while Onassis, on the other hand, had no plans to leave his wife and family. He saw Maria Callas as something fleeting, as someone who would call whenever he had free time.
The relationship with Onassis also influenced her career. She was enchanted by a glamorous life full of everything, luxury and fun. Both the directors and the audience noticed that her technique had weakened, that she was not as disciplined as before, and they started turning their backs on her. She blindly believed that Onassis would be by her side during difficult times, that she would not dare to leave her. She was wrong.
It was rumored that she gave birth to his son, but that the child passed away only two days after the birth. It was also rumored that he could not focus on the tasks he was supposed to perform. She once heard applause and screams as she prepared to take the stage. Curious to see who the audience was applauding, Maria went out and saw the widow of John F. Kennedy. Not long after, cameras were pointed at her. The disappointment was greater when she learned that the woman was Onassis' new wife.
If there is little justice in this story, Onassis paid his new wife's expenses well. Jackie O's expensive whims seemed to have no boundaries. For example, she ordered that, day by day, a private plane must fly more than 300 km to bring her favorite bread for breakfast. Meanwhile, the frustrated millionaire sought solace in Mary's arms, which did not hesitate to accept him again.
On January 23, 1973, Alexander Onassis, Aristotle's eldest son, died in a plane crash. Onassis broke down and fell into depression. After Aristotle's death, after her death, Callas remained isolated from the world, in her house in Paris. He will spend the last days watching movies, having fun with servants and taking sleeping pills and painkillers. She was not able to see the meaning of her life after the departure of the man who brought her so much suffering.
On September 23, 1977, a worn-out and weaker version of Maria Callas woke up, had breakfast on her bed, and then fainted. She died before the doctor could reach her house. Thus ended the story of Madame.