Today is my birthday. I spent another year in this world without doing anything as great as before. I want to thank the Creator for allowing me to enjoy one more year in this beautiful world. I also want to thank the world. Because it held me one more year. What I gave him is completely absurd. Today is my birthday on December 16. On this day in 1997, accompanied by the harshness of winter, I may have arrived on earth one night screaming the sky. I don't remember that though, whether I screamed too much. But mother says I was a very calm baby. I didn't bother my mother much. Everyone who saw me as a child, says that I was too cute to look at. But to me, the words seem like a fairy tale. Because now when I stand in front of the mirror, not a single point of cuteness falls in my eyes.😁
However, my parents were probably very happy when I came to earth. Because a lot of things can come here. But for what reason were my parents happy? I never knew the exact reason for that. I never asked them if they were happy with my arrival and why they were happy. However, in the current context of society, parents expect boy children . Because in a discriminatory society, various problems arise due to gender. And in these societies, girls are taken as a burden. As a result, parents who normally live in these discriminatory societies want their children to be boy children. By doing this they will get relief from various social problems. However, this is not acceptable to all families or all parents. Especially educated families. They know it well and understand that no boy or girl is a burden to society or family. Boys and girls are all equal. But I don't think boys or girls are better off if they don't do anything for society. If they have no contribution to the development of society. At present, both boys and girls are advancing equality in the welfare of science and education. At present girls are not lagging in any part. Let me give you a small example, the current Prime Minister of our country is a woman. Not only this, many women are holding various important positions in the country. So it can be said that girls are not a burden for society. If they get what they deserve, they will prove it. Therefore, all parents or families have to come out of all kinds of narrow mindedness. Then society will be beautiful, the country will be beautiful. Peace will be established in society.
I have both brothers and sisters in my family. I am the youngest in the family so this little life of mine is soaked in the extra rule on the one hand and extra love on the other. It seems to me that if there is anyone who loves me after father, it is the brother. On the other hand, if there is anyone who loves more mother, it is the sister. I spent most of my childhood with my sister. My sister used to do all my chores starting from my birth. She is Not much older than me, only 8 years apart. Yet she used to take care of me. I have seen my mother sick ever since I learned to understand everything. Maybe that's why my sister has to take care of me.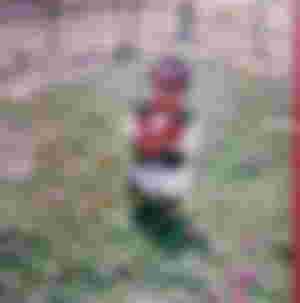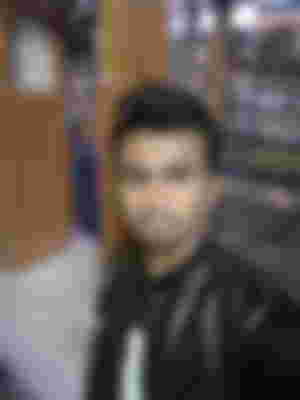 However, my father was very happy to hear about the birth of his child. Then many years have passed one by one. I am very happy that I was able to spend so many years of my life playing. What if I died after birth? Or would I have died from my mother's womb? Then I would not have seen this beautiful world. Would not playing hide-and-seek with the moon at night, would not hide behind a fir tree. I didn't know there was a strange planet called Earth. Where was a intelligent Creatures named man . Those who cry when they are sad and laugh when they are happy. Where love triumphs, all kinds of love. But the infinite grace of the Creator has allowed me to come and stay in this beautiful world. Maybe, on this day next year, I can not say or write something about my birthday. What if I die? What if I had to leave this world before I could do anything great? Then no one will even think once, today on this day one of the unfortunate ones was born in our world.
No one in my house remembers that today is my birthday. There was never a day. Even my mother forgot that today is the birthday of her unlucky son. It is normal to forget . When I remind my mother, she smiles in shame. I have no regrets about that, I am happy. But my sister never forgets the date of my birthday. Although over the years I have received birthday wishes from my sister in phone calls or video calling. Because she has to stay away from me to get her job. My family has never celebrated any of our siblings' birthdays. What else to do, my mother obeyed that prohibition all her life. So we don't have any siblings for childhood birthday picks. The same will happen today. No matter, I have grown up a lot. I have learned to understand many things. Nobody's birthday is celebrated at home, so no one bothers about birthdays. So I never cut a birthday cake, I never blew out a candle at a noisy birthday party. No one gave me a birthday present. No one called me at midnight to wish me a happy birthday. I have no regrets. I doesn't feel bad for all this anymore. Because now maybe I have grown up. As a kid, I used to cry when I saw someone else celebrating their birthday. But now from all this, education, career, future goals come first. So the emotions of the birthday can no longer take place in my little head.
But not to mention Zuckerberg's uncle's Facebook. Not to mention the friends on Facebook .. Wish and wish is a birthday here. Wish is scattered around. Because no one here has to remember a birthday. Near, far away, known or unknown, everyone wishes. No one knows my birthday today. So why are you wondering? They wish someone else to see it. Many people ask me. Is today your birthday? Then it seems that the earth leaves the moon. It can virtual world, but if a few things bring a smile on the face, that's enough . Even though I forgot myself, my birthday is gone. Understand then how indifferent I am to a man. After the birthday day has passed, I remembered about the birthday. How can I blame others when I don't remember my birthday?
Thank you from the bottom of my heart to everyone who has made a wish for me. I wish everyone a good day, every hour, every minute, even every second. Today is my birthday and on the other hand, today is the victory day of our Bangladesh. Today is my 23rd birthday. And the 49th victory day of our Bangladesh. Happy Victory Day to all.
I'm sorry to say that. I can't comment on any article. Because my comments are becoming spam. 😥