What or who lights you up?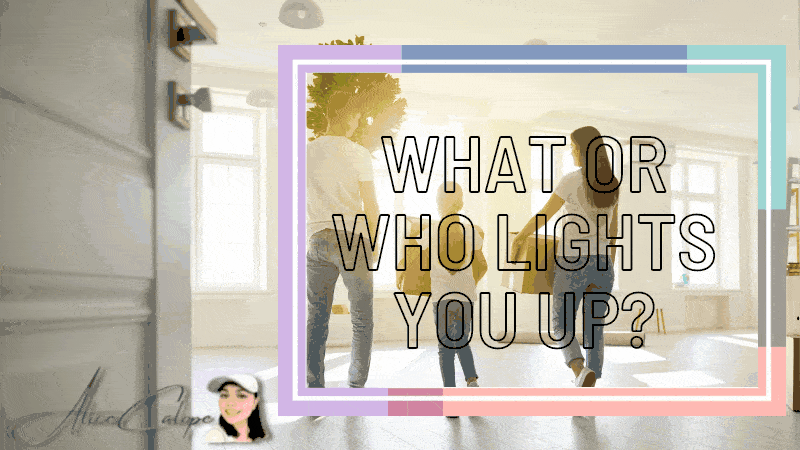 Blog:145-6th
Date :August 08,2022 
Time :4:28pm
Let's be a little bit light today since I've been sharing most of my personal life. So this time I want to do a Q and A. I found this from @Probinsyana, click meeehh to redirect to her article. So without further ado let's start.

When was the last time you did something for the first time?
It's too personal so I won't spill the tea. I did it in Grand Phoenix Hotel in Pasay City way back in March 2019.
What would Beyonce do?
Singing I guess because she's known to be a singer right? Lol, I just don't know what Beyonce does.
What if there was a ________ that could _____?
What if there was a chance that I could change and correct my mistakes? I guess will never do the same mistakes again. Like being so easy to fall in love with the wrong person and always end up f*cked up. But just like what they say we need to look forward and forget the past.
Why are you worth knowing?
I am worth knowing because I have an interesting personality.Maybe.Not really maybe but most people have a first impression of me that I am a strict person or a person hard to approach. But when they come to know the real me I am pretty sure that they will have fun being me. As I can be your trusted and loyal friend. Yes trusted and loyal friend ata ako. I am the kind of person who always wanted to make other people happy. There are no dull moments when you are with me. Kaya my dalawang taong di pa rin makamove on sa akin eh.They always told me how they can forget me daw, or how they can unlove me. Mukha lang akong seryoso at strict pero I can be crazier if I am with someone I am comfortable with.
What or who lights you up?
What lights me up? I think when I achieve one of my goals in life like having my own house and God is one who lights me up when He gave me more than I ask. Just like when I only wish to have another baby, God gave me not only a baby but also a husband. My husband might not be perfect and causes me so much trouble but I guess I was the instrument to help me be a better person because God knows that I am the kind of person who never gives up so easily. God knows how much patience I have and God knows that I am way stronger now to handle every trial that he throws on me. Of course, my kids light me up too, seeing them happy and healthy makes me happy too.
How do you treat people who can do nothing for you?
I will treat them exactly the same as someone who can do everything for me. I'm not sure why it would make a difference, of what a person can or cannot do for you, as to how you treat them. You treat everyone with love and respect and what they can or cannot do doesn't matter. Just treat them with decency.
Ending thoughts
Save articles saved me as I can't think of any topic to write. I honestly love answering this kind of question just very light and you don't think so much about what to answer.
Photos used in this article are all owned by yours truly unless it is stated.
Lead Image and thumbnail edited using Canva
To my ever-dearest daily readers, upvoters, and likers. thank you for your precious time and for your efforts. I love you all.
To my amazing and generous sponsors who have been supporting me since from the start thank you so much for inspiring me to do better each day.