Greatest Blessing
Everything is a blessing. The moment you wake up, the moment you breath,even the moment you cry is a blessing. Blessing comes in many forms, sometimes we mistaken it as a burden but later on we realized that it's a blessing in disguise. Everything is a blessing, it only depend on how we appreciate things.
These are few blessing that I am very thankful for:
My family - They are my refuge. In the face of tough times, they always offer love, emotional support and encouragement. Their love is unconditional. The source of my strength and weakness. They never failed to show their support and guidance as I took my journey to life.

My true friends - One of the shoulders I could always lean on. TRUE for they never leave in times of downfall, they always got my back and so am I to them. I made mistakes, they never tolerated my wrong doings and decisions but never turned their back at me.

My health - Health is wealth. We cannot do everything if we are not healthy. At this times, given that we are still dealing with the health crisis ( pandemic ) it is very important to keep our selves healthy not just for us but also to our loved ines who depends on us.

Food - Source of our energy and nutrients. Foods that keeps us energized as we face the everyday blessing.

My teachers/mentors - For teaching me the knowledge that is required to be competent in this world. My second parent as I go out of my home to explore some things especially in terms of education.

The opportunities I've been given - For letting me experienced the things that helped and molded me as a person. Opportunities that helped me grow amd discover things about myself and the world I am living in.

Challenges that help me grow - Problems and circumstances that developed the mature side of me. Challenges that tried to destroy all of me but at the end of the day made me realized that I needed it to be who I become today.

My senses - Not all of us has give complete senses, that's why I am also thankful for I can truly see,hear,feel,smell and taste the beauty of the world and appreciate the people that surrounds me.

Making people laugh - I want to be other people's reason to laugh amd smile. Seeing them laugh because of me makes me feel blessed and thankful for somehow, I am also a blessing to them.

Seeing beauty everywhere - Trying to always see the silver linings in every situation. Look at the beauty of every dark and sad times and be positive in every angle. And most of all;
My daughter - She is my greatest gift. The reason of my everything. The sunshine of my morning, the stars of my nights and the direction of my life.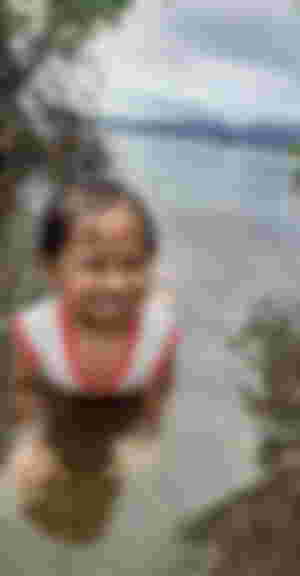 Here's a cute photo of my greatest blessing. Having her means having endless love in this world. She inspires me to do and be the best in every way. This little girl also means happiness not just in my life but to the whole family. This was taken during our Sunday family bonding before typhoon Odette.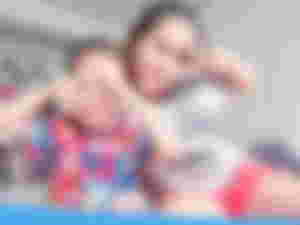 Here's our remembrance photo of the typhoon Odette. We were still in the evacuation center at this moment because our house was fully devastated by the typhoon, we have no other choice but to stay in here while we were trying to find ways to rebuild the house. In this dark moment of my life, I still found some hope in the persona of this bubbly girl, she lightens every situations, made us laugh with her jokes and simple gestures. I still considered the typhoon as a blessing because we were able to spend time together and test our capabilities in handling situations like this.Whenever we felt tired and lossing hope, she immediately became our stress reliever. She became the stars during our darkedt nights. Indeed typhoon Odette affected us truly that others lost their hopes but faith keeps us strong and believed that we were not given problems we cannot bear.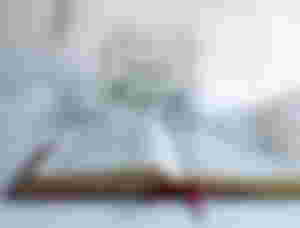 As I lived this life, I learned to be thankful of all the blessings before it was gone. To say thank you to the people and letting them feel how blessed I am for having them before its all too late. Making them feel how important they are to me.
Let's try to appreciate the tiny and big things that happens in our life. Always look on the bright side.
What about you? What's your greatest blessing?