I missed my Lola's Care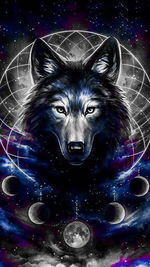 Today? Is so sad day, why? Because my Lola got died today... I'm so sad because I didn't see here for a long time cause we are here on manila and my relatives that carrying my Lola's are in our province.
In the morning at exactly 10am my Tito's called my mom to say that my Lola's was on 50/50 and when my mom's Heard that she start to cry hard and she panicked and she yelled with my brother to say that our Lola's got 50/50 on health also me and my brother started to cry.
Me and my brother didn't focus on our online class cause of this but we said that to our teachers, professor that there is a bad news come from our relatives so that we can't attend online now and they are understand us because we say that our Lola needs us.
My Tito said to My mom that last night my grandma is looking for my mom and my Tito that here in Manila, my Lola always said there names even she can't talk too much.
If you don't ask, I am grew up with my Lola when I was a kid before my mom took at the of 7 Year's old so that it so hard to accept that my Lola are going to heaven any time now, I love my Lola very much I know this is hard for us but I don't any to do, I want to go in our province but we don't have money to go there cause we are also in need now.
We are so sad because we didn't see again my Lola before she dies, it's been 5years that last time we saw her in our province, my Lola age is 120 years living here in the earth and now she can live with piece in side of our god.
After an hour at exactly 1pm my Tito's called again to my mom cellphone number and he said that our Lola's was died now and again we start to cry a lot we can't accept that she died without seeing her.
My Tito got a video call with us to see my Lola for the last time... My Lola's body was so tin and she's her skin like a dark brown we cried a lot especially my mom because my mom is the one of favorite daughter of my Lola even there are always fight before.
My Tito asking us if we are gonna be going there in the province and my mom answered that we are waiting to my 'kuya", my kuya is a soldier. But we can't contact him cause we has a issue him. But the truth is we can't go there cause we don't have money to go there, we want to but we don't have a money.
The fare now in the airplane is 3k plus and there is no promo that is a huge money that we can't provide now, we are also waiting our scholarship now but we can get the scholarship in the 2nd week of this April and that is so long time to wait.
We called too my Tito and other tita to give them a noticed that out Lola was died now. But some of them didn't reply us on our text messages.
Some of my friends gives a motivation quotes that if there is hope there is a will, if you can't realized dont entertain it, if it is a time to let go just let it go, if your body can't move just accept what will gonna happen.
If you can't go there just accept it. I know it's hard but it's need to accept, sometimes we didn't that will gonna happen it will surprise us, so that we didn't ready for it.
Check this my Lovable sponsors of my they are Great writers. Check there articles there contents to write are so good to read.
April 01, 2022
Friday
Author: Zony