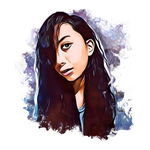 September 25,2021
3pm as of writing
Been thinking about what topic to write on for like a few days now. Then I suddenly realised that I'm experiencing what they call a writer's block. I guess it's the same as what we call mental block. The feeling that we couldn't think about what we're trying to say. And writer's block is the term that is usually used when you're having trouble getting that idea out of your head and write about it.
Anyway on to the topic at hand. I've recently have some bad habits that is currently affecting me. Affecting my moodswings everyday, affecting my sleep, affecting my energy to do things, affecting my drive(not what you're thinking), also affecting my bonding with my kid. For short affecting my life each and everyday.
So I've thought about writing about it. And see if you guys have the same habits as me. Which we should be getting rid of if necessary. Or if not, just avoid it by all means. And btw I've been spending quite some time writing this. And here I am right now taking a sip from my coffee and having some afternoon snack. Because its 3pm as of writing this.
So let's start.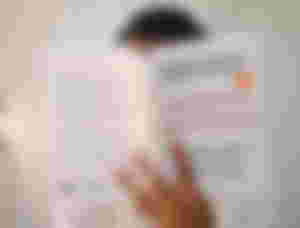 Habits are what we usually do every single day in our lives. And I admit it's very hard to get rid of them especially the bad ones. But hey, it had to go, especially when you're just like me that's been really affected by it.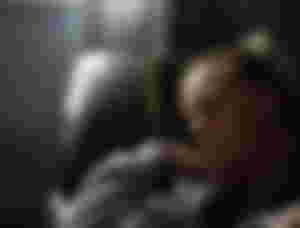 The first thing on the list would be sleeping late at night. And we all know that sleeping is an essential way for our body have some rest from all the activities we've done for a whole day. And it's not just our bodies resting but also our brain. Because it's the most hardworking part of us that basically manages every organ in every system of our body to function quite naturally.
But sleeping for me was a tough job. I don't know, it's been such a long time and I can't remember how this habit started. But I do know that this has been gone for about a few months when my baby was born because those sleepless nights tire me the next day, so I could sleep early. But then again, they say all habits d*e hard. So it went back again and my cycle is just never ending.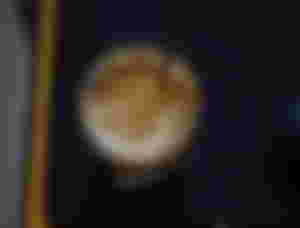 Yep, coffee is my favorite drink anytime of the day. But I also consider it as a bad habit. Because as I said I could drink coffee anytime of the day. Even in late late afternoons I still drink coffee. And that kinda threw off my sleeping schedule.
I know, I'm aware of it but dang, it's really hard to get rid of something you like doing. And in my case, drinking coffee late in the afternoon is really hard to get rid of. But I did once get rid of it during my pregnancy.
Because in my 2nd trimester going to 3rd, I was diagnosed of having a UTI(Urinary Tract Infection). Well of course, there are other factors of contracting UTI aside from drinking coffee every day or some softdrinks. But I did manage to keep coffee out of reach during that period and until I delivered my baby. Then again, like my bad habit with sleeping late at night, it eventually came back too.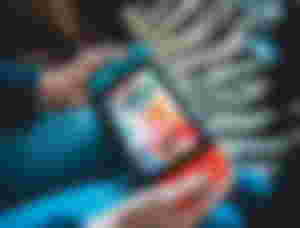 Yes, I do play games too. I mean I think everyone with a smartphone does right? So my favorite games would always be Mobile Legends. And I'm guessing you already know my favorite hero there based on my username here hahah. And we'll yeah, though I usually play it for fun. I also considered it as a bad habit because it's also one of the factors I tend to sleep late at night.
I mean, my connection really goes well at midnight. Because most of the players are already fast asleep by then. And trust me, you do not wanna play when you're Internet connection is causing so much lags. It can be really frustrating.
Oh yeah, I also play Tongits Go from time to time. But I usually just do the free play hahah. I've already learned my lesson last time, I lost my coins, diamonds and go stars because I always play in tournaments and lose haha.
Also it has a really exciting interface where you could play Pusoy Go, Poker Go and I think something with guessing the color that the boxes would land on. And I really am bad at it hahah. I also play Poker Go. But just the free play also hahah. It's fun when they go all in and lose to one player.
This is one of my favorite prime time series in Kapamilya Channel. And since I haven't got a photo of last night's episode. I opted for YouTube, since they also air every episode in four parts.
Oh yes, another bad habit hahah. It's more of like a distraction. When I get so hooked on a movie or a series I'm watching whether online or on TV. I usually forget what I'm supposed to do hahah. Like for a second I was folding clothes, then the next, I could take my eyes off the movie or series that I'm watching hahaha. Anyone can relate?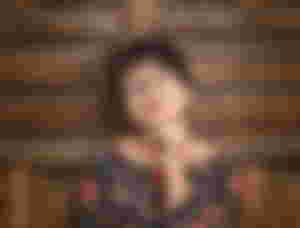 I know it's kind of weird but yeah I do daydream a lot. Like for. A second I was washing the dishing and then suddenly I was like in another world where I'm like sort of creating a storyline. I was part of the casts and it was all exciting and fun. And then poof! Back to reality real quick because I got scolded for spending time there too long hahaha.
Or when I'm cooking, and I'm like stitching ideas together to make something out of it, maybe a new post for my noise account. And I'm like really close to finishing it. And bam!
Reality check, my cookings almost burned Hahaha.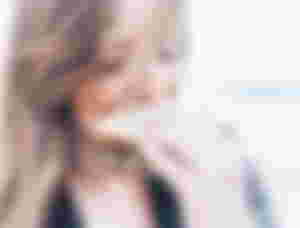 Most of us are foodies, I know you can't deny from me hahah. But with me, it's kind of different, especially now that I have this implant, sort of like a birth control. The effect is me getting hungry most of the time, and that's why I'm gaining weight now much more than ever. That's one thing I hate about implants. You'll soon know the rest hahah.
And I'm like sort of a frustrated cook. So whenever I'm about to cook for a meal. And then my hunger kinda kicks in. I start to recreate the recipe that I was supposed to be doing. And kind of like combining two different recipes together. But of course it doesn't always work well.
All it takes a little bit of practice.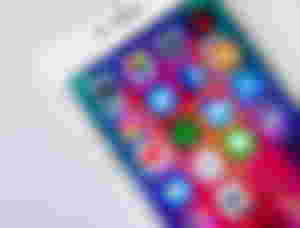 I know this is kind of in regard to my article with the topic of"Distractions". However aside from being a distraction I also consider it a bad habit. As you might have read there, my mishaps are just a few of my reason why I consider too much usage my phone a bad habit.
In particular, too much exposure to mobile phones means that we are also too exposed to radiation. It also adds to my insomnia which is kinda affect my sleep schedule thus resulting in me sleeping late at night.
If you haven't read the article yet, you can read it HERE.
So that's about it. There goes my 7 bad habits in my daily life. I know there are also others but I've written the main ones. Or atleast the things that I think most people can really from. And I've written this as a way of conveying to you guys, that if possible, please avoid this habits.
These could have much more serious results over time. And mine are only the first stages of that. So I really hope you guys think about it.
---
Of course, I wouldn't end this without saying thank you for the beautiful woman sponsoring me. Please do check out her articles because amazing and you could learn from her. It's worth it.
And if you think that I'm also worth of your sponsorship please click the button above. I would very much appreciate it and it would also drive me to do much better in the coming days.
Thank you very much for giving a little bit of your time. I really really appreciate you guys spending it well by reading my articles.
Lead Image was taken earlier when I had my coffee along with an afternoon snack.